19 percent protection



Airbus with a 22 percent chance

2/4/2022 6:46 am
Due to well-filled order books and favorable company news, experts recommend buying Airbus shares. With capped bonus certificates, investors can achieve high returns even if forecasts don't come true.
After Airbus stock moved sideways within a range of €107 to €118 from its July 29, 2021 yearly high of €120.92, it broke to 90 on March 7, 2022 after the outbreak of the Ukraine war.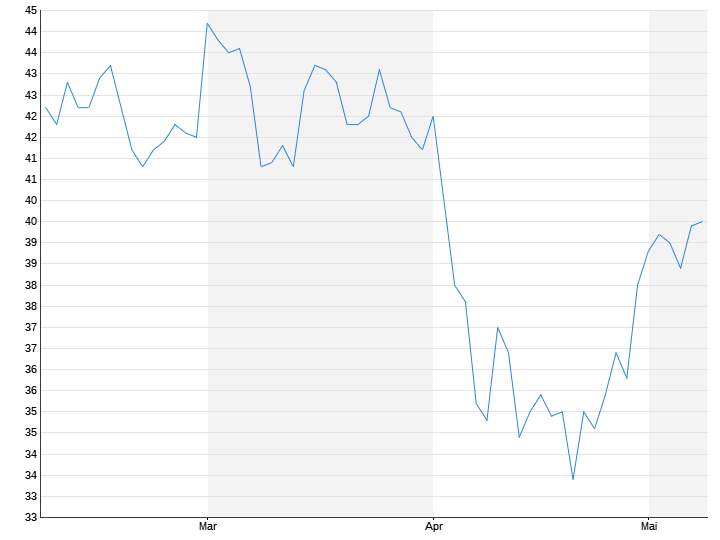 The stock was then able to recover to its current level of EUR110.80 thanks to well-filled order books and positive news from the company. In the latest expert analyses, the Airbus stock, favored by analysts, is recommended as a buy with a price target of up to €178.
investment idea
Investors currently considering investing in Airbus shares might consider buying a capped bonus certificate as an alternative to buying shares. Bonus certificates can significantly reduce the risk of buying stocks outright and still allow returns in the double-digit percentage range.
In addition to dividend payments, the direct purchase of Airbus shares will only provide a positive return if the share price increases. With capped and uncapped bonus certificates, investors can achieve disproportionately high returns not only when stock prices rise, but also when prices stagnate or fall.
the way it works
If the Airbus share never touches or falls below the €90 barrier on the Certificate Valuation Date, the Capped Bonus Certificate will be redeemed on June 23, 2023 with a maximum redemption amount of €120.
key data
The HVB Capped Bonus Certificate (ISIN: DE000HB2EXF8) on Airbus shares has a bonus level and a cap of EUR 120. The cap defines the maximum amount of payment of the certificate. The barrier activated until the valuation date, June 16, 2023, is 90 euros. At the Airbus share price of EUR 110.80, investors were able to purchase the certificate for EUR 98.51. Therefore, the certificate is significantly cheaper than the stock.
The opportunity
Since the certificate can currently be purchased for EUR 98.51, it allows a gross return of 21.82 percent (= 17 percent per annum) until June 2023 if the share price has never fallen by 18.77 percent. at EUR 90 or falls below.
The risks
If the Airbus share price touches the EUR90 barrier on the valuation date and the share trades below the ceiling on the valuation date, investors will receive one Airbus share for each certificate in their custody account. . If this stock sells below EUR 98.51, the purchase price of the certificate, then the investment will cause a capital loss.
This article does not constitute a recommendation to buy or sell Airbus shares or investment products based on Airbus shares. No liability is assumed for the accuracy of the data.
.