Another record quarter



Tesla counters inflation with price hikes

04/21/2022, 02:05
Tesla has made its vehicles more expensive, but that doesn't detract from demand: New records for profits, sales and deliveries are delighting investors. The usual supply chain problems and production disruptions in China are also causing problems for the electric car pioneer.
Tesla knew how to dodge the consequences of inflation through price increases and exceeded the expectations of experts with its business figures. CEO Elon Musk said after the figures were presented that more than 1.5 million vehicles could be built this year. The US group was also confident that it would be able to increase deliveries by 50 percent a year for several years; this year it could possibly reach 60 percent.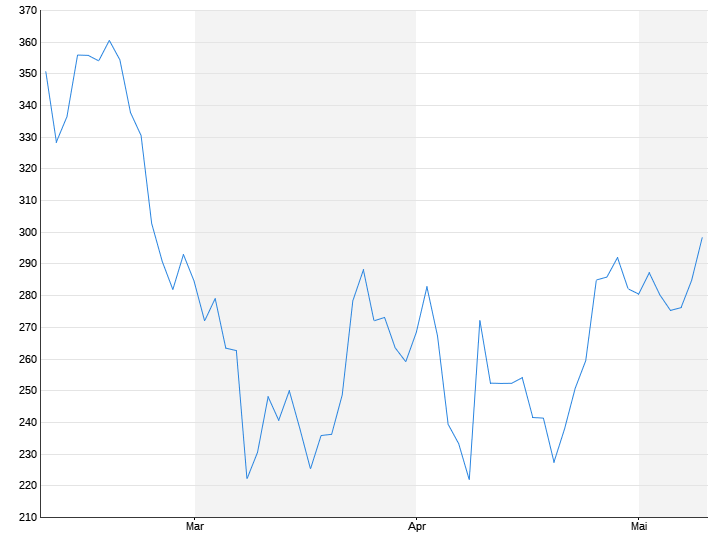 The experts were pleased with the information. "Price inflation is well above cost inflation," said Craig Irwin, senior research analyst at Roth Capital. Tesla shares are up 6 percent in after-hours trading. For the first quarter, Tesla announced an 81 percent increase in sales to $18.8 billion. According to Refinitiv data, experts expected 17.8 billion. Net income was $3.3 billion after $438 million in the same period last year. Net earnings per share were $3.22; analysts had forecast $2.26.
Tesla delivered more vehicles than ever, which was already known in early April. A total of 310,000 cars went to customers in the first three months. In one year, deliveries in the first quarter increased by two-thirds. Tesla recently raised the prices of its vehicles to offset rising costs.
Is Musk still focused on Tesla?
As in previous quarters, the main limiting factor for factories is supply chain issues, Tesla said. This is likely to continue throughout the year. However, the US group has weathered delivery restrictions and the pandemic better than some rivals. For example, the group uses less scarce semiconductors and has rewritten the software to switch to components that are in less demand.
Recently, however, the production has stagnated due to the restrictions in the fight against the corona in China. According to Reuters calculations, more than 50,000 vehicles were not produced due to the stoppage of operations at the Shanghai factory since March 28. However, after a three-week lockdown, there are now signs of relaxation in the Chinese economic metropolis. Tesla confirmed media reports that production was slowly ramping up again. "The situation is being closely monitored," he said.
What Musk is focusing his attention on has been a problem recently. He announced last week that he wanted to take over Twitter for more than $40 billion. He fears the controversial project and the associated debate over free speech on the Internet could distract him from the Tesla business. There was also discussion of whether the world's richest man, according to Forbes, will sell Tesla stock on a large scale for the takeover bid.
Analysts generally share Tesla's expectations for future delivery numbers. Morgan Stanley, for example, expects 1.46 million vehicles, which would correspond to an increase of 56 percent compared to 2021. Tesla would thus be within the reach of Audi, the premium subsidiary of VW, which last year brought its customers almost 1.7 million vehicles. According to analyst estimates, Tesla can increase its production capacity to nearly two million vehicles if its four major vehicle plants around the world run at full capacity, putting it within striking distance of sales from major manufacturers such as BMW and Mercedes-Benz.
.