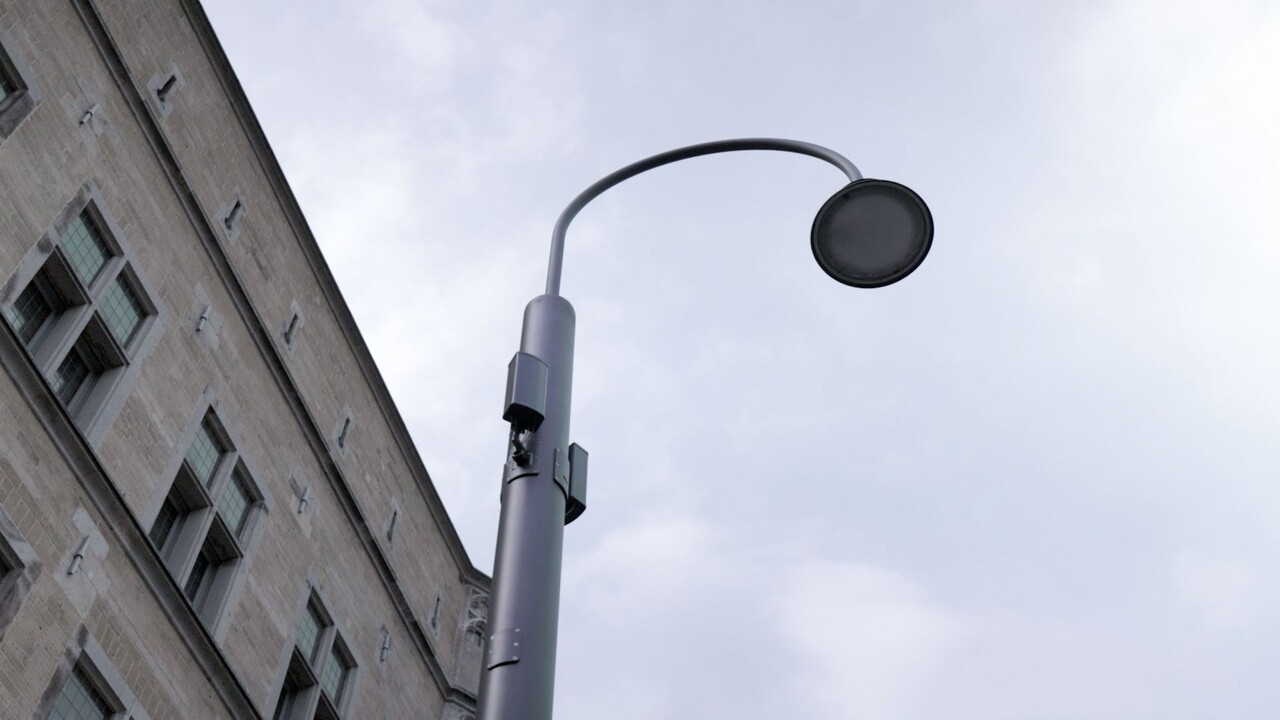 Under the 5G+ brand, Vodafone has been pushing standalone 5G in Germany for about two weeks. For expansion, the network operator also relies on so-called small cells, which are now being used for the first time in Cologne, hidden in lanterns. By 2025, autonomous 5G and fiber optics should be available throughout Cologne.
As the name suggests, small cells are small cell phone sites that are often hidden within and on top of existing infrastructure so as not to mar the urban landscape with countless antennas. The concept is not new and Vodafone is not the first provider of this type of solution in Germany. Telekom installs small cells on advertising pillars in Berlin, for example, and Telefónica hangs compact 5G antennas on streetlights. Vodafone is now taking a path comparable to that of Telefónica.
First small cells for standalone 5G
The network operator can claim to offer the first small cells with stand-alone 5G in Germany. There are two streetlights at Cologne's Heumarkt and at Domplatte, housing compact 5G antennas at a height of about six meters, which transmit in the 3.5 GHz n78 band and have a range of up to 400 meters. Vodafone mentions speeds of up to 1 Gbit/s for small cells. This would mean that small locations would not be inferior to large branches, at least in terms of maximum speed.
Addition to existing radio cells
Vodafone does not explain small cells as a replacement for large locations on roofs or masts, but rather as an add-on within an existing radio cell to create additional capabilities or increase range. Small cells should be used primarily where there is a particularly large number of people in a confined space. Connected mobility offers, augmented reality mobile applications or the social networks of tomorrow should benefit from this in the future.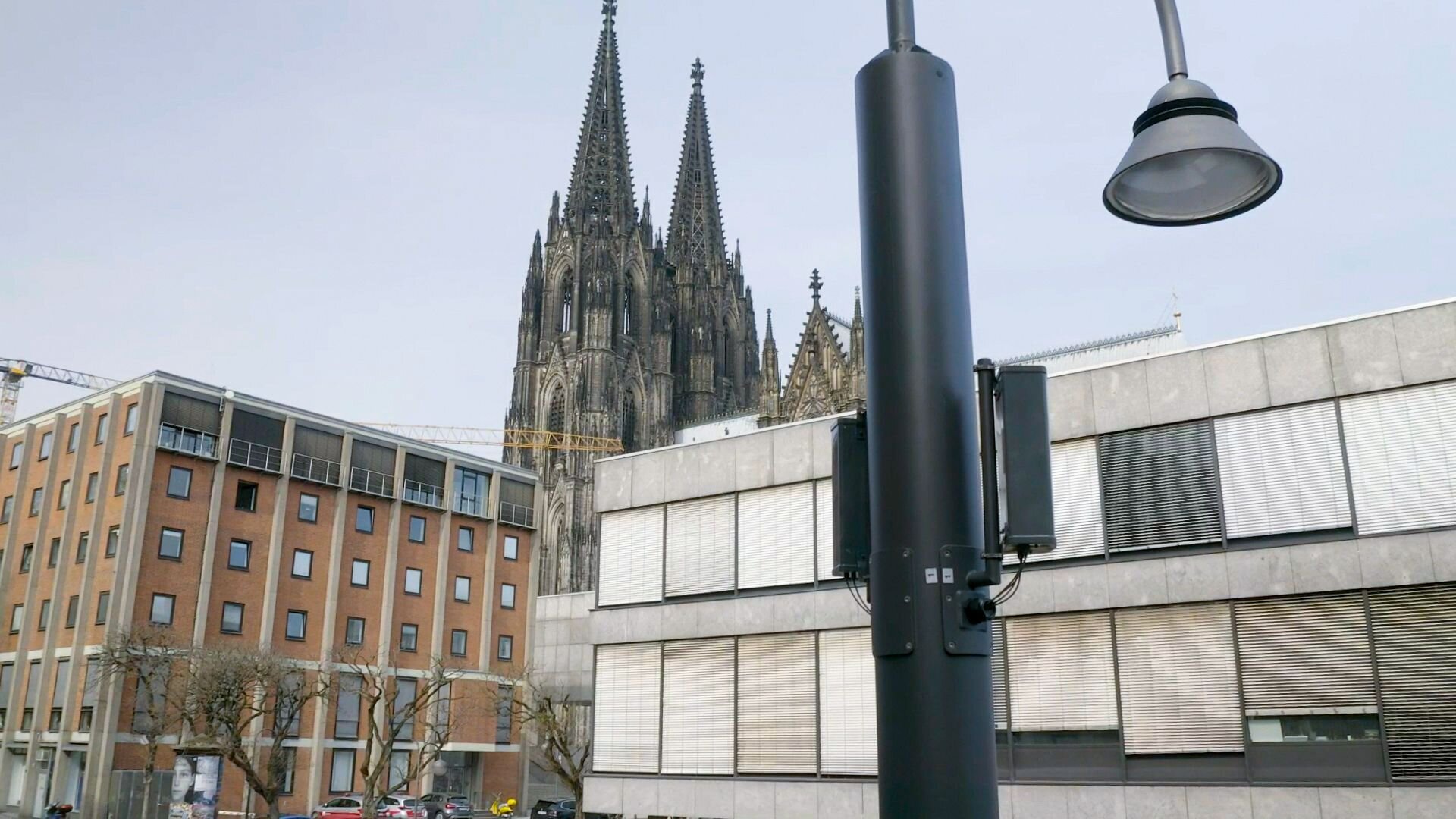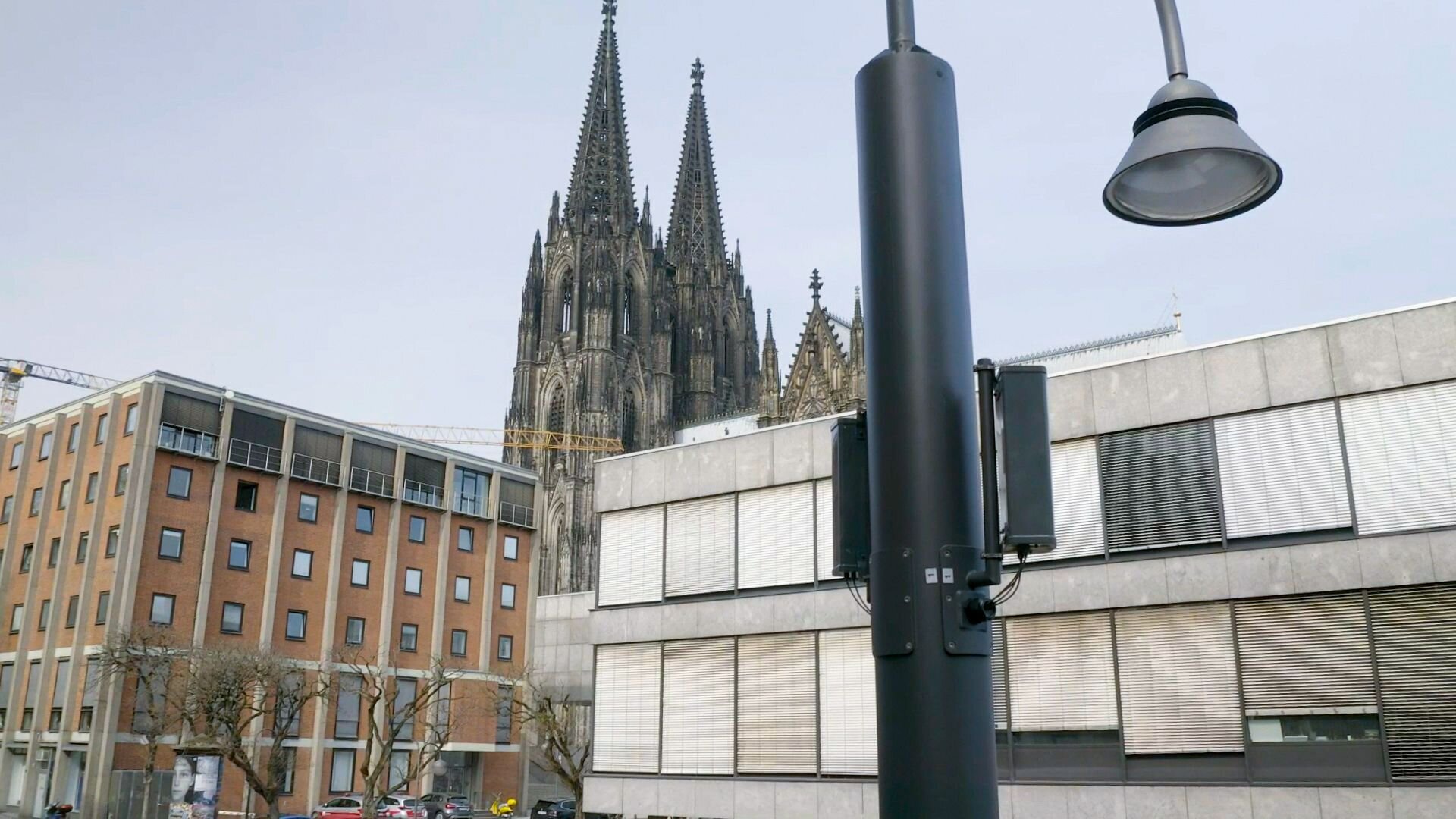 5G+ and fiber optics planned for all of Cologne
The streetlights are connected to the fixed network via fiber optic cables, while RheinEnergie supplies the electricity. The project is part of the "Gigabit Masterplan Cologne 2025", which provides for the construction of a nationwide gigabit network with fiber optics on the ground and 5G (stand-alone) in the air by 2025. The city of Cologne wants to facilitate the expansion of the network in the cathedral city by leasing antenna locations, fiber optics and pooled electricity to network operators or the respective radio tower companies. Vodafone and infrastructure subsidiary Vantage Towers have accepted this offer and want to use the antenna locations in combination with fiber optics and power connections from the city and RheinEnergie accordingly.
According to its own statistics, Vodafone currently has 374 mobile phone sites in Cologne, 45 of which are equipped with 5G technology. Ten of them are already designed for standalone 5G. By 2023, Vodafone plans 75 expansions of the 5G network in Cologne. In addition, 62 LTE expansion measures are planned.