"Sociopathic Grandpa"



Peter Thiel insults Warren Buffett

04/08/2022 11:39 am
At this year's Bitcoin conference, PayPal founder Peter Thiel takes on the established financial elite, and he's not shying away from legendary investor Warren Buffett. In his tirade in Miami, he also takes on JPMorgan and Blackrock.
In a speech at this year's Bitcoin conference in Miami, German-born billionaire and entrepreneur Peter Thiel blamed famous financial titans for the fact that the digital currency has yet to reach the equivalent of $100,000. He described the famous investor Warren Buffett and the CEOs of the US bank JP Morgan and the biggest Blackrock wealth manager, Jamie Dimon and Larry Fink, as members of a "financial gerontocracy" opposed to a "revolutionary youth movement". All three are generally skeptical of Bitcoin or digital currencies. Thiel did not say to what extent that would be enough to cap Bitcoin's price.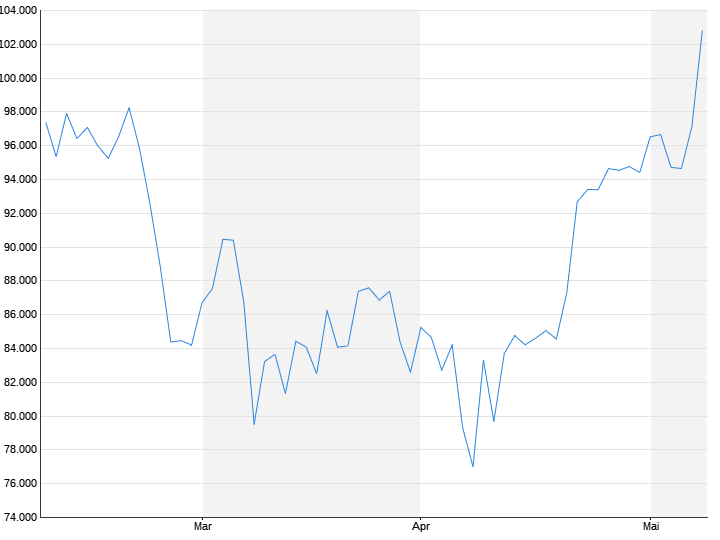 "Enemy number one," Thiel told a booing crowd, according to television station CNBC, is "Omaha's sociopathic grandfather." Buffett's holding company, Berkshire Hathaway, is based in Omaha. Thiel, who is said to have amassed hundreds of millions of dollars worth of Bitcoin through the Founders Fund venture in 2018, has also not spared Jamie Dimon and Larry Fink.
During his speech, Thiel presented large charts with images of the two CFOs and their dovish comments on Bitcoin. All the images contained the word "gerontocracy", that is, the rule of the Council of Elders. According to CNBC, Thiel said of Dimon that his views are part of "New York City banker bias." Thiel also showed a photo of Buffett with the words "rat poison," referring to the time the Berkshire CEO wrote off Bitcoin with that phrase. Another quote from Buffett was: "I have none and never will."
The Miami tirade is Thiel's latest public attack on people he believes stand in the way of Bitcoin's progress. "That's what we need to fight for Bitcoin to repeat 10 or 100 times from here," Thiel was quoted as saying by CNBC. He added that these investors like blockchain, the technology underlying cryptocurrency, but feel the need to take down bitcoin and its legitimacy. "If they choose not to invest in bitcoin, it is a deeply political decision," Thiel said.
Berkshire Hathaway officials have not yet responded to Thiel's comments, and a JPMorgan spokesman declined to comment. At Blackrock, a CNBC spokesperson referred to comments Fink made in his letter to shareholders last month. He wrote that Russia's invasion of Ukraine could accelerate the adoption of digital currencies, saying "a carefully designed global digital payments system can improve the settlement of international transactions while reducing the risk of money laundering and corruption."
.