commercial
Enough of the illusory world of Insta
3 female athletes show what they really look like after exercise
Forget the likes — real sweats feel so much better than a cute selfie at the gym. These 3 athletes explain why
Be honest: Does your workout count if you're not red in the face and sweating afterwards? When it comes to Instagram, apparently only then. True to the motto: only happened if you're also on Instagram, fitness influencers post false ideals. Her selfies teach us that we should look just as perfect after training as before. That the hairstyle stays in place, no matter how many burpees you do. And that the mascara is free of beads of sweat. Who please still looks like this after a long run or a grueling gym session? At least not us.
Sport is not about looking good during and after. A workout should empower you, strengthen you not only physically but also mentally. Women's Health spoke to three women who train not to please, but for their own positive mental and physical well-being, sweat and all.
Yanar Alcayat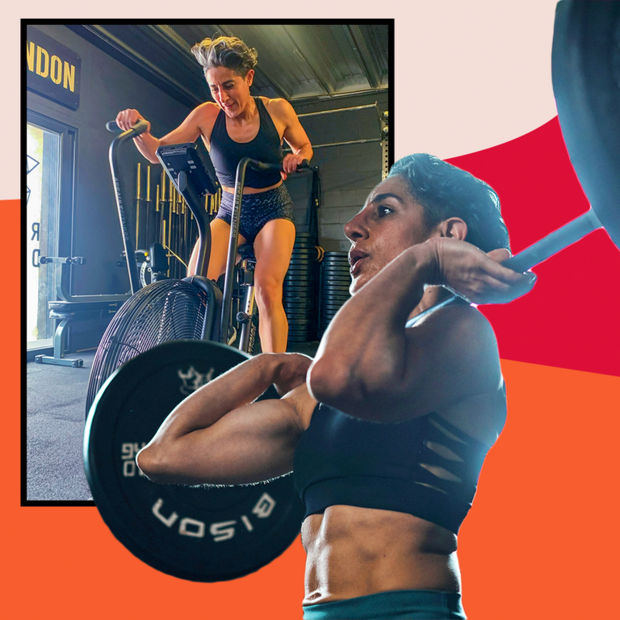 asics
Yanar Alkayat reviews women's health products, works as a personal trainer, and is a huge fan of CrossFit. She knows firsthand that the fitness industry is riddled with "cliche aesthetics for women" and the role algorithms play in it. "Anyone who doesn't participate has to work harder to show another side," she says. The training itself and her personal goals are always above social media expectations for Yanar. She believes that she has made her grow stronger physically and mentally than she could have if she had selected her workouts for her Instagram.
"Instagram workouts that do not reflect reality suggest that change can be achieved without any effort," Yanar tells us in the interview and continues: "Depending on the goals you are after and the type of physical conditioning you do, it can actually be difficult. worked. It takes effort, discipline and long-term commitment," he says. Yanar also emphasizes that fitness is much more than looks. "Part of the joy of training is discovering how incredibly flexible your body is. Whether dancing or on the weight bench. Discovering the limits of your mental capacity is incredibly motivating. I am so proud when I set a new record or reach a goal that I previously thought was out of reach. It lifts my spirits for the rest of the day, or even the week!"
Yanar's conclusion: "When sport is about dressing in the latest fashions, you're missing out on the power of movement and the dedication that improves you and moves you forward."
azeline martino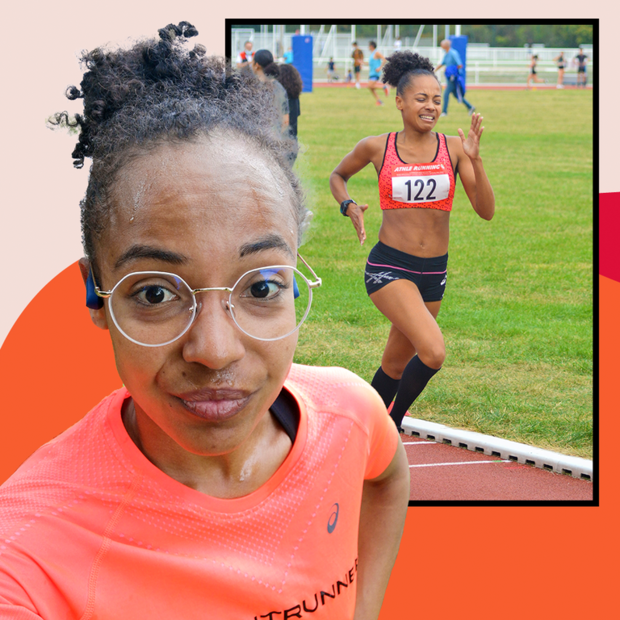 asics
Professional runner and athlete Azeline Martino admits that she is often embarrassed to show what she really looks like during a competition. Because she fears the judgment of others. "Even though I hold back, I try to be less expressive during the competition," she says. "Part of that is due to this 'wrong' image: the perfect athlete, who doesn't sweat, who looks perfect and is always smiling," she says. "The truth is that sometimes I vomit, make faces, cry or sigh. But in general, the movement helps me get up and mentally stronger."
The positive effects of exercise on the body and mind have been proven. A ASICS Mood Study has shown that the more we move, the better our state of mind. Appearance doesn't matter. Forget story responses with llama emojis. Real sweating feels so much better! Azeline believes that as an ASICS ambassador, she has a responsibility to share realistic content. ASICS stands for 'Anima Sana In Corpore Sano', or 'a healthy mind in a healthy body', and is focused on supporting the power of movement for positive mental health. "I try to share only realistic impressions of my everyday life and I share my whole life as a woman and an athlete… all without filters, even my tears," says Azeline.
Click here to view the ASICS State of Mind study
Natalie Morris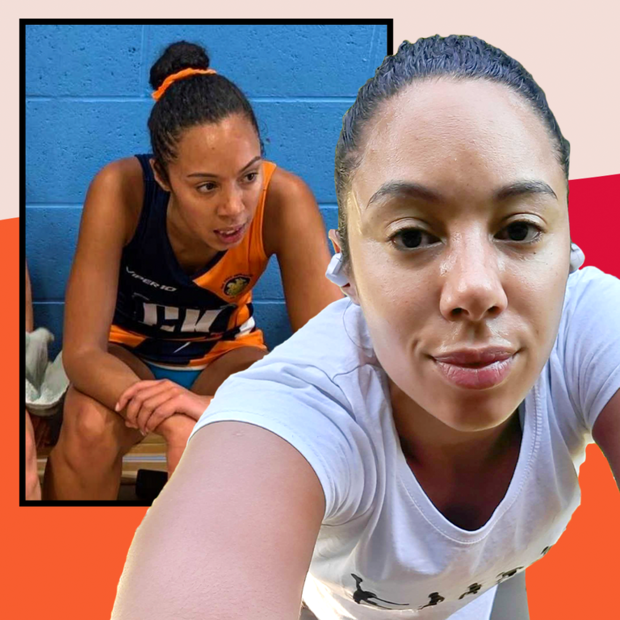 asics
Whether she's lifting weights in the gym, doing high-intensity sprints or competing with her netball team, Natalie Morris knows what it's like to work up a sweat. "Women have always struggled with unattainable and unrealistic beauty standards, and the same goes for fitness," she says.
"These norms fuel the belief that we can't look sweaty or exhausted or show that we're working hard, or that we have real bodies that move and shake when we exercise." Trying to filter workouts for Instagram and focus on aesthetics can be "very limiting," according to Natalie. "For me, one of the most important benefits of exercise is the mindfulness that comes with it," says Natalie. "When I'm totally engrossed in a netball workout or really pushing my body with running or heavy weights, there's no room in my brain to think about email or how many clothes I have left to wash. Not even long after the training".
For Natalie, fully committing to a real workout is the best way to get the most out of her workout. "For me, sport is the most beautiful escape from stressful everyday life, which demands so much from all of us and rarely allows us to switch off."
This is for me (asics.com)
.