In the run-up to International Dance Day, Apple Fitness Plus yesterday unveiled a new Dance Collection, a limited-edition award, and a special Artist Spotlight featuring hits and impressive moves from artist videos.
From the start of the week, new Artist Spotlight sessions feature music from artists ABBA, BTS and Queen.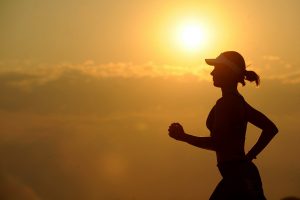 Apple Fitness Plus with new dance workouts
Popular sports service Apple Fitness Plus has been offering new Artist Spotlight sessions featuring music from ABBA, BTS and Queen since this week. New dance content is coming next week, including special dance workouts set to music and choreography by BTS.
There will also be a limited edition prize for International Dance Day and the new collection of exercises, Get into a Groove with Dance. Every Monday for four weeks, new workouts with each artist will be posted on Apple Fitness Plus for different types of training such as strength, HIIT, dance, treadmill, cycling, Pilates, and yoga.
International Dance Day
Apple Fitness Plus instructor Ben Allen will perform a one-of-a-kind Artist Spotlight dance workout set to the music of BTS featuring Butter, Boy with Luv, DNA and MIC Drop, beginning April 25, 2022, in celebration of the International Dance Day on April 29, 2022. Trainers LaShawn Jones and Jhon Gonzales also invite users to dance sessions that will showcase classic dance styles such as Cumbia, Indian Pop and Tango.
A new collection of workouts is launched with Get into a Groove with Dance, starting with three 20-minute workouts from each Apple Fitness Plus trainer. Subscribers gain confidence with short routines before moving on to "Take Center Stage" with three 30-minute performance-based workouts. Training sessions are set to '80s classics, hip hop chart hits, and Latin American music from around the world.
In Germany, Apple Fitness Plus costs EUR 9.99 per month and requires an Apple Watch. Currently, the fitness service is free for three months with the activation of a qualifying device, such as an iPad, iPhone, or Apple Watch.
Do not miss any more news! Our app for iOS and Android with a practical push function.