Home

»

apple watch » Apple Watch Ultra reviews: Fitness enthusiasts turn to Garmin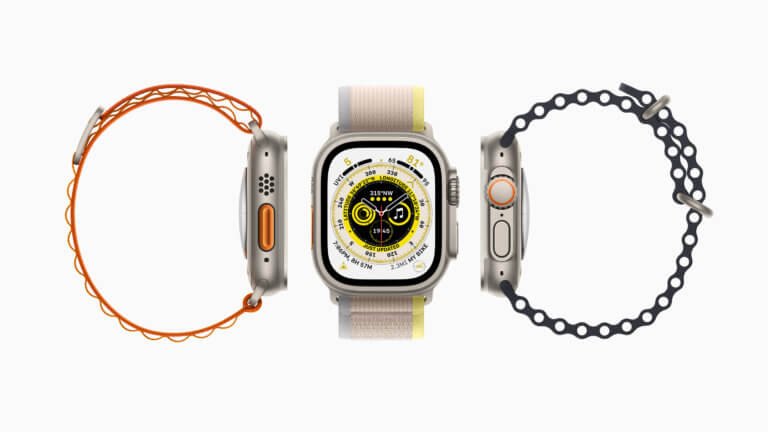 The new Apple Watch Ultra has now also landed in the mail of various publishers and the first reviews have been published. These attest to interesting ideas from Apple, but the Ultra probably won't be a serious challenge for Garmin and co just yet.
Apple's new Apple Watch Ultra takes a new direction. The focus on sports and fitness is even more important with this watch than with all other models. You can tell by looking at it, notes The Verge. The Apple Watch Ultra is big and bulky and probably only interesting for users who have specifically bought the sports features.
However, it is not enough for a real challenge in the direction of Garmin, Polar or Suunto. Their models come with significantly more extensive offline and navigation features. For example, with the Ultra it is still not possible to save offline maps, very bad in the mountains.
Stuck somewhere between the consumer watch and the functional team
The Apple Watch Ultra offers interesting approaches, also evaluated by CNET reviewers. But the concept is not yet clearly assigned to a specific target group. The price is only slightly higher than the Apple Watch S8 in stainless steel, although it is lower than the Garmin Epix 2, for example, the Garmin watch offers quite a bit more.
This is not only reflected in the use of the card. The Ultra's battery life is consistently better than Apple claims, but that's not enough to seriously challenge Garmin with its flagships, according to CNET.
Reviewers like the action button, but would like the functionality to be even more customizable. Ultimately, the WSJ comes to a pretty sobering verdict from Apple's point of view: Anyone serious about working on his fitness should go with Garmin. Much more detailed and meaningful training evaluations are still available there.
Small highlights are the significantly brighter display at 2,000 nits and the 40% louder speaker, the latter point should make a difference in practice, especially when making phone calls. Here you can read our pros/cons of the Apple Watch Ultra.
—–
Don't want to miss any more news? then follow us Twitter or become a fan on Facebook. Of course, you can also download our iPhone and iPad app with push notifications here for free.
Or do you want to discuss the latest products with like-minded people? Then visit our forum!