With a 59-page report available for COMPUTER BILD, Apple has made it clear: When it comes to health and fitness, the group wants to keep playing at the forefront well into the future. Jeff Williams, Apple's chief operating officer (COO), has stated nothing less than a goal of fundamentally changing the way users approach health: "Apple is working to change the way people think, talk, , monitor and focus on their health."
iOS 16 strengthens the Health app on iPhone
The iOS 16 and watchOS 9 update includes numerous new features related to health and fitness, Apple itself has 17 areas. This is how the fitness app works without an Apple Watch as of iOS 16. So anyone who carries an iPhone with them at all times can track daily movement progress, enter competitions, and more. The results are visible in the Health app.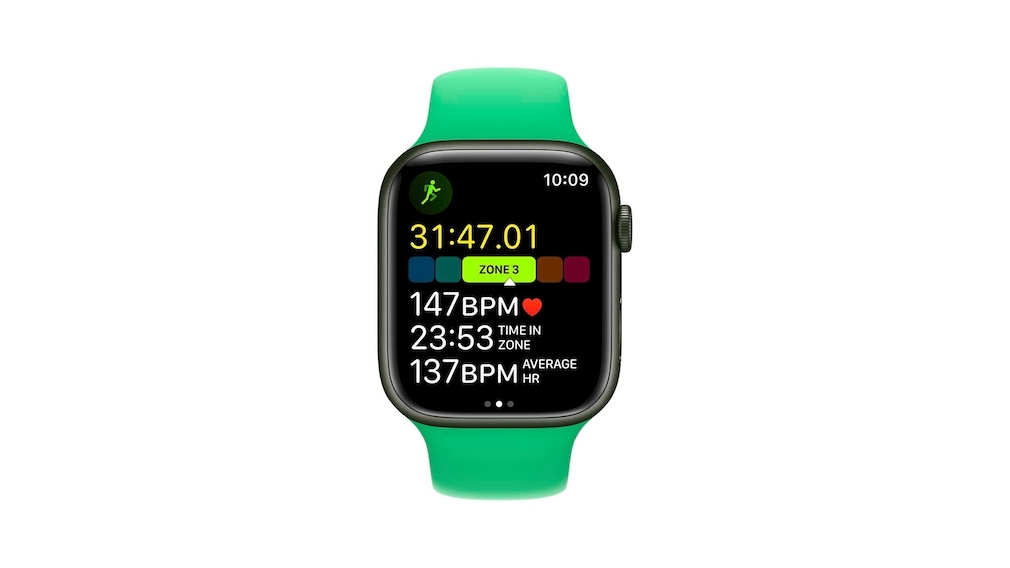 Health app as a health center
A central part of Apple's approach to health is the Health app on iPhone. It can store more than 150 kinds of health data, from blood pressure to ECG records to female cycle. Thus, it serves as a health and fitness data hub for third-party hardware and applications (for example, Withings blood pressure monitors or scales). Some data, such as ECG, can be shared in PDF format with specialists, for example. With iOS 16, the health app has been further improved, now it reminds you to take your medication, also directly on your wrist via Apple Watch. With watchOS 9, the current Apple Watch can display 7 heart rate zones, which is important, for example, to recognize and control the load during training.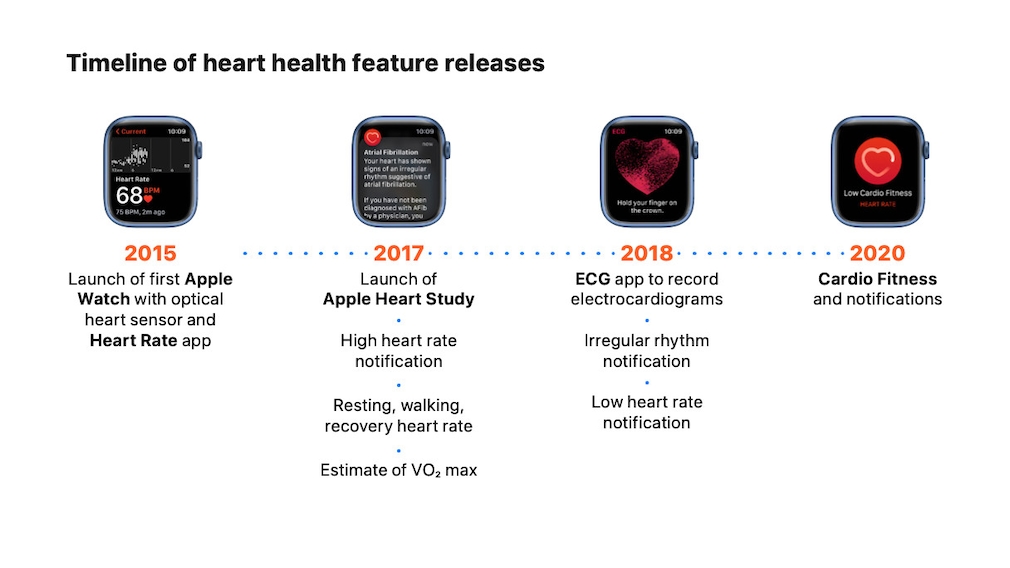 The role of the Apple Watch
In recent years, Apple has positioned the Apple Watch as something of a guardian of health. A key point is heart health. The first Apple Watch (2015) came with heart rate measurement. Based on this data and a study, Apple introduced a high heart rate warning, resting heart rate data, and maximal oxygen saturation estimation via a software update in 2017. A new sensor in 2018 followed. the Apple Watch 4 with the ECG and the warning of too low and irregular heart rhythms. Fall detection, which was also introduced in 2018 and intelligently evaluates existing position and acceleration sensors, shows that innovations are also possible without new sensors. The Apple Watch also plays a role in everyday health: the mere indication of reaching certain exercise goals, the competition with others or the hourly reminder to get up causes some users to change their behavior. With the corona pandemic, the 20-second timer for hand washing (automatically recognized) was added. New health features are also expected for the Apple Watch 8. However, when it comes to blood pressure, competitor Samsung is currently ahead: the blood pressure measurement on the Samsung Galaxy Watch 3 works quite convincingly. even without a separate bracelet.
Cooperation with medicine and research
Working together with the professional "medical community" – doctors, therapists and scientists – is important to Apple. Patients should be given facts or information about their heart health problems when they enter the doctor's office. During the ECG test carried out by COMPUTER BILD at Schön Klinik Neustadt, the Apple Watch ECG received a lot of support from the chief physician Prof. Dr. Pedro Radke. Apple has conducted its own studies, such as one on irregular heart rhythm detection (lead: Stanford University School of Medicine) based on data from over 400,000 users and the Apple Watch.