Bjorn Schulz
fitness vacation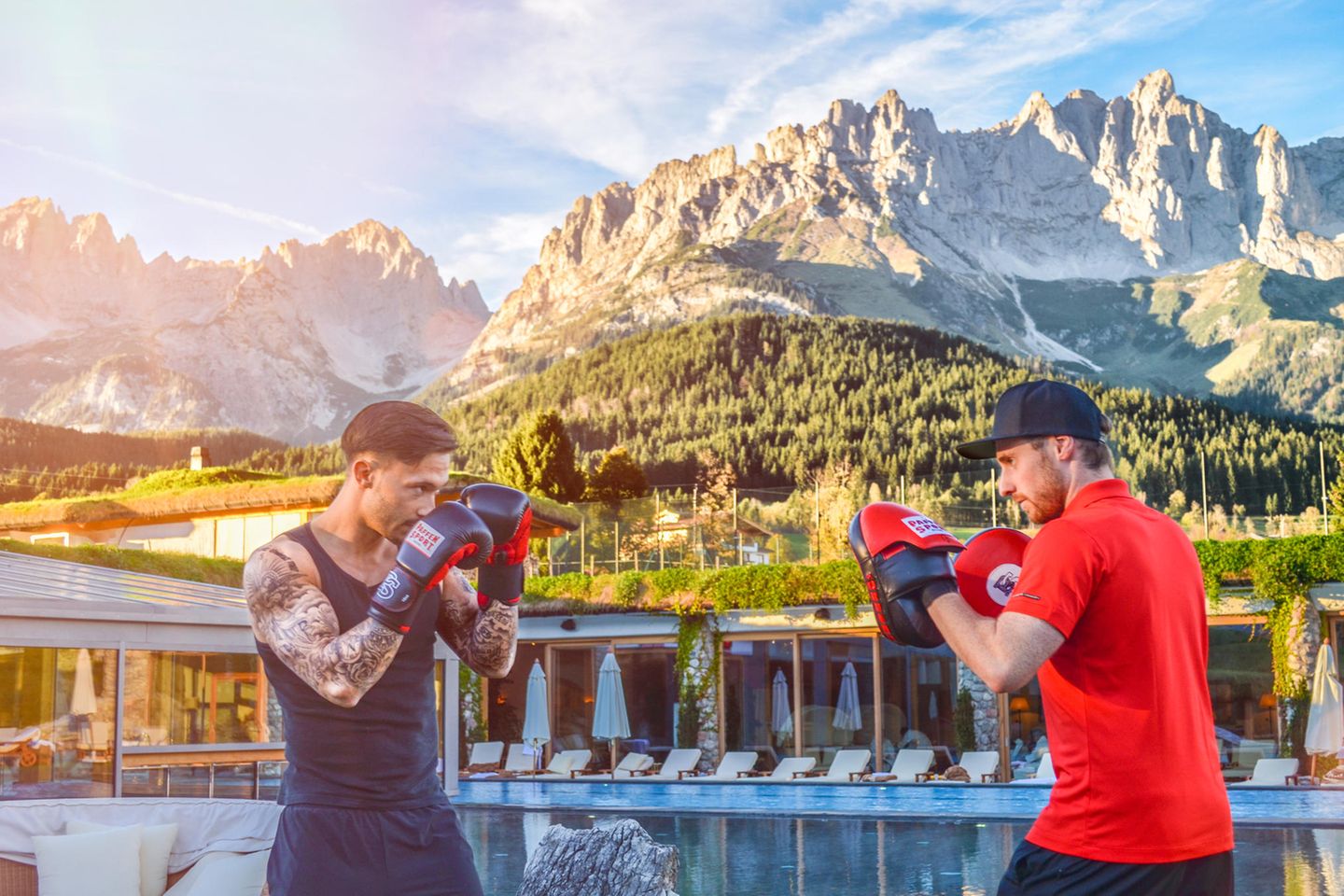 Exercising on vacation: a great trend! From Hollywood to Kitzbühel, celebrities are currently booking their sports holidays. VIP fitness trainer Björn Schulz explains the hype.
From three-week bikini camps to self-healing yoga trips, fitness vacations are on the rise. Celebrities such as the models Karlie Kloss and Adriana Lima or the actress Jessica Alba opt for the so-called fitness retreats, hotels with a wide range of sports and nutrition programs, as well as health controls, to put the body and mind in top shape during the holidays. Sports and health coach Björn Schulz develops training concepts for his clients, including Hollywood actors, national footballers and models, at the organic hotel "Stanglwirt" in Tyrol.
Fitness retreats: The trend

He and his partners offer multi-week fitness programs in an idyllic vacation setting. "My clients appreciate the 360 ​​degree program because you can exercise and relax at the same time. Most book one or two weeks. But there are also clients who come for a month or more", reveals the expert.
The 20 second workout

You have to try Bjön Schulz's favorite exercise! No excuses please. It only takes 20 seconds, it strengthens the whole body and is even suitable for beginners: the classic plank. To do this, lie on your stomach on the floor and place your elbows under your shoulders. Then lift your feet and raise your body. Hips and shoulders should be level. Draw in your navel and hold this position for 20 to 60 seconds.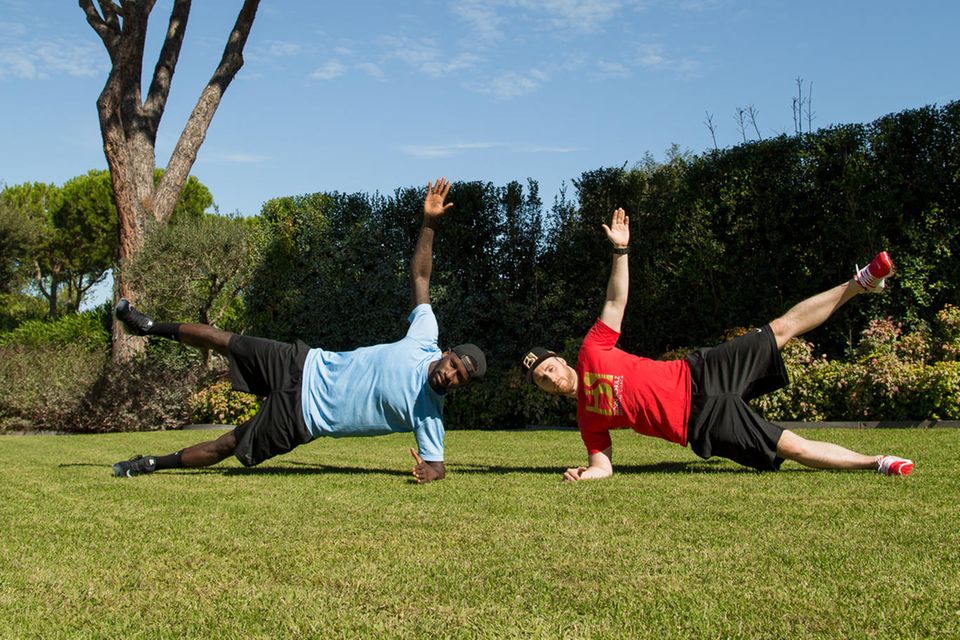 A day at the Feel Good Bootcamp

What can a day be like as a fitness tourist? "Very different," says Schulz. "As a rule, we start early in the morning with a so-called 'real analysis' before eating. We determine various body values ​​and then go for a relaxed run. After that, we do some stabilization and strengthening exercises." And then comes the fun part: a quick steam bath, then a natural bathing lake and a healthy breakfast together. "I recommend oatmeal with blueberries and raspberries, vegetable sticks, and a glass of orange juice."
They are also an unbeatable team on the golf course.


77 images
After a break, the second training session follows: the body style is popular with Schulz's clients. Just like fitness boxing, a sport that stars like Gigi Hadid and Scarlett Johansson swear by. "A short session lasts about 20 minutes, a classical boxing lesson about 45 to 60. After lunch there is a break and then a third unit, depending on the objective. About fat burning or strength training", says the famous trainer. Then head to the heaven of the alternating hot and cold sauna for regeneration and if you wish, you can enjoy a sports massage at the hotel spa.
relaxation is a must

A training day like this can push inexperienced vacation athletes to their limits. Where is the relaxation on vacation? Björn Schulz gives the go-ahead. "Beginners in sports usually find it hard to believe me, but: It feels incredibly good to improve yourself. It works best with professional support. Each guest receives a very individual training and nutrition plan from me, including personal goals, age , weight and fitness level. The good thing is that with my concept in the "Stanglwirt" you can exercise first and then relax," says Schulz. There are many ways to relax: a walk in nature, a glass of wine or a dessert. Björn Schulz also recommends relaxing music and a mix of stability training and yoga. "Provides deep relaxation." And what motivates you to keep going? "On site, I push my clients with a good mood that is contagious, various challenges, and always new exercises and ideas. I actively incorporate them into the design of the training and sometimes even let them have their say." If you want to get motivated without a coach, you should keep a physical activity diary. "Enter your progress and treat yourself to something nice when you reach your goals," says the pro. Sounds good.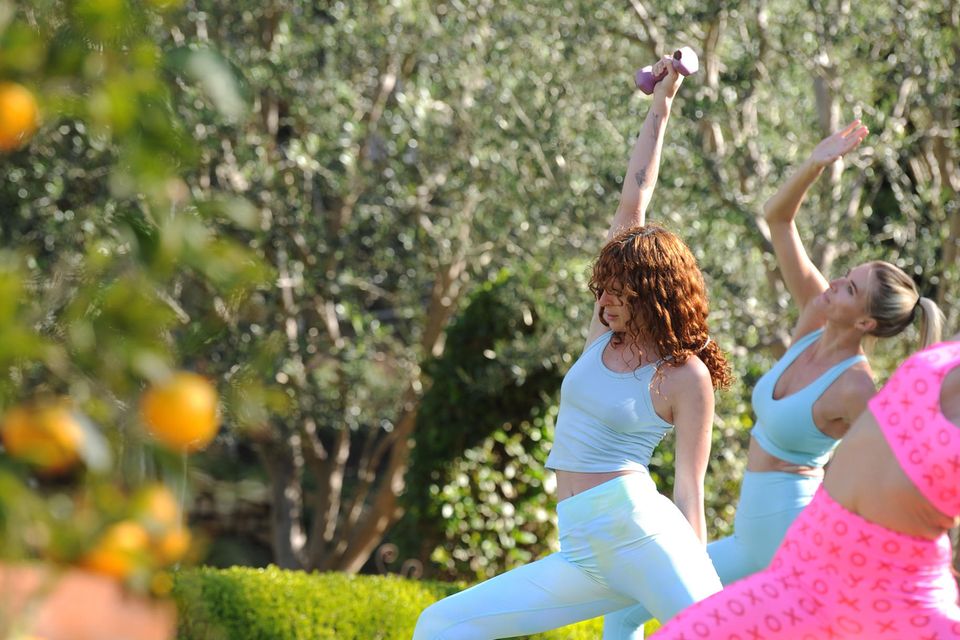 the perfect program

Where do I book? To find the ideal fitness vacation, you should ask yourself similar questions to those you ask when booking a regular vacation. Beach or mountain? Lots of nature or a large swimming pool and a high-tech training room? There is also the question of personal training wishes. Many hotels offer exercise packages tailored to your preferences. Nature packages, powerhouse training, body shaping weeks and manager boot camps are currently very popular. In the organic and wellness complex "Stanglwirt", you can also book tennis lessons, wellness or boxing training in the inner ring (where the Klitschko brothers used to train). Anything goes!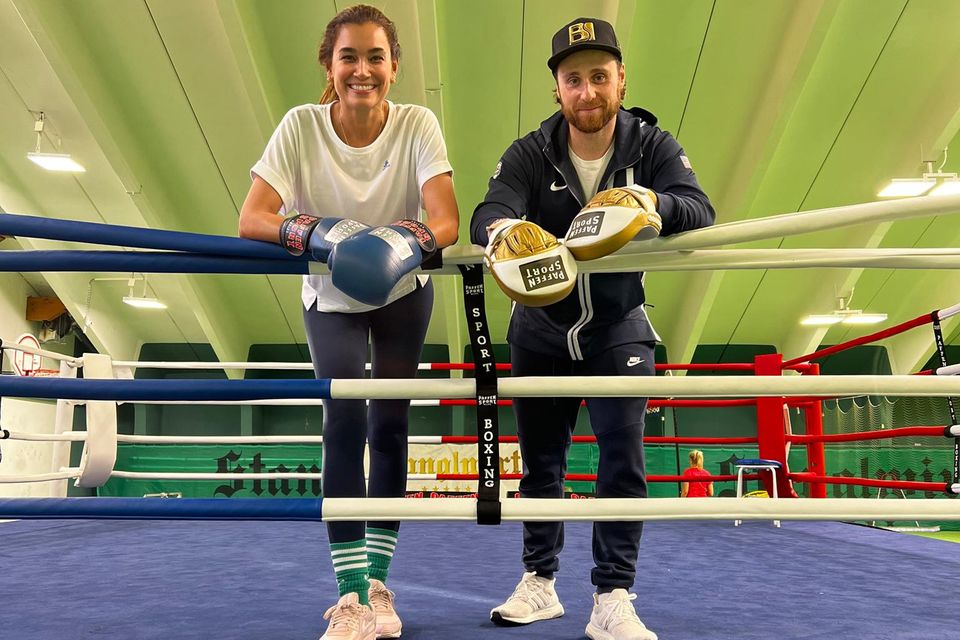 Gala