We sit too much! In front of the laptop, in college, on the couch. Movement is so important. But especially in the home office, it's hard to bring enough movement into everyday life. We show you the 7 easy ways you can do it in everyday life burn 100 calories they can.
Burn 100 calories every day? nothing easier than that
These Activities Can Help You Burn 100 Calories Along The Way
Many find it difficult to fit enough exercise into everyday life on top of everyday obligations. Also, it costs motivationto get involved in sports. Exercise is important for our health, both physical and mental.
We have 7 methods put together how you can burn 100 calories almost casually. And that without much effort. The information refers to a woman with a body weight of 70 kilograms.
Good to know: If you sit in your home office, you burn an average of 400 fewer calories a day than if you drive to work from the office.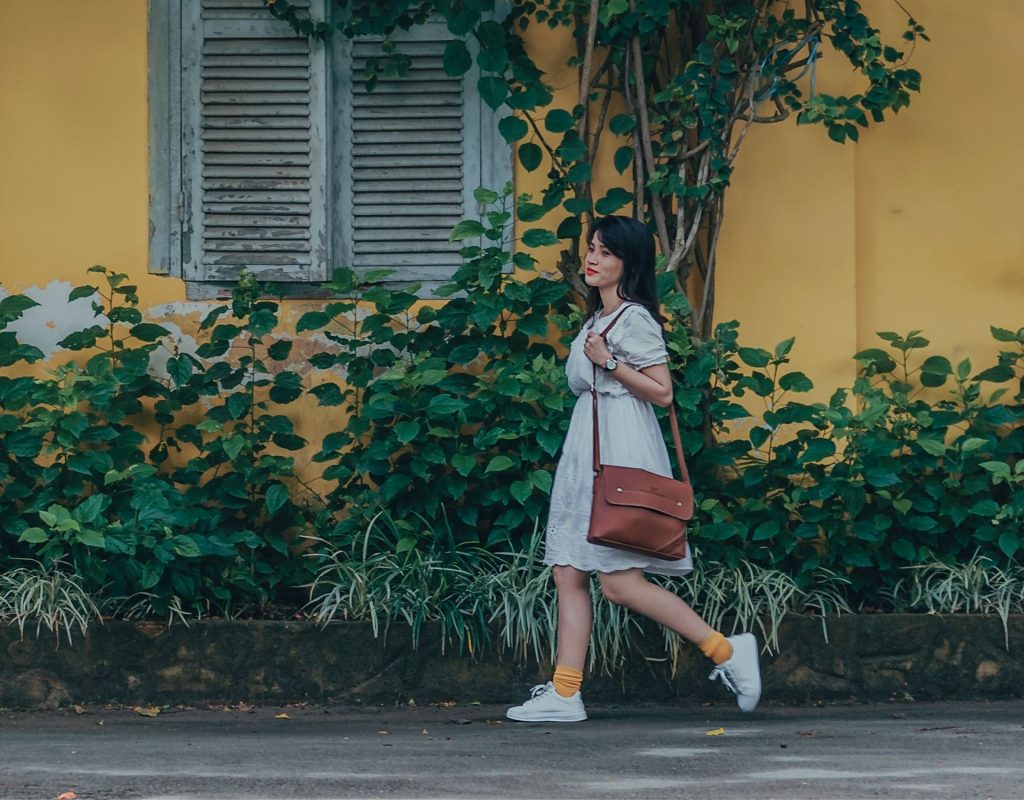 1. 17 minutes of dancing
Dancing increases serotonin levels makes us happy – and slim. You can burn 100 calories in just 17 minutes.
Of course, it makes a difference if you put on a slow waltz or breakdance choreography. It is recommended, e.g. b. Zumba. You will sweat, strengthen your body and have a lot of fun doing it.
2. 26 minute walk
To go for a walk? A completely new and original proposal. (IRONY) Most people have already become absolute professionals of walking in confinement. Whether with friends, colleagues, the house cat or alone. When you go for a walk, you speed up your metabolism and make your energy burn. A good 100 kcal is burned in 26 minutes.
Good to know: Do you still have a hard time going for a walk every day? A simple method is that use grocery shopping to walk. Do you want a scone in the morning? 10 minute walk. In the afternoon again in the open air for lunch? Another 16 minutes on foot. And that's it: the walk is marked for the day.
3. 19 minutes of sexy time
Sex isn't the number 1 calorie killer like a hiit workout would be, but it does warm your body up properly and you also become very good at it. But don't necessarily rely on a quickie of a few minutes, but take a little longer to get to your 100kcal.
Good to know: Home Office Buddy Challenge: 2 quickies a day are as good as a 19-minute sexual intermezzo. Make an appointment for coffee and lunch breaks for a quickie in the bedroom. After that, it works even better. You should avoid it in the office.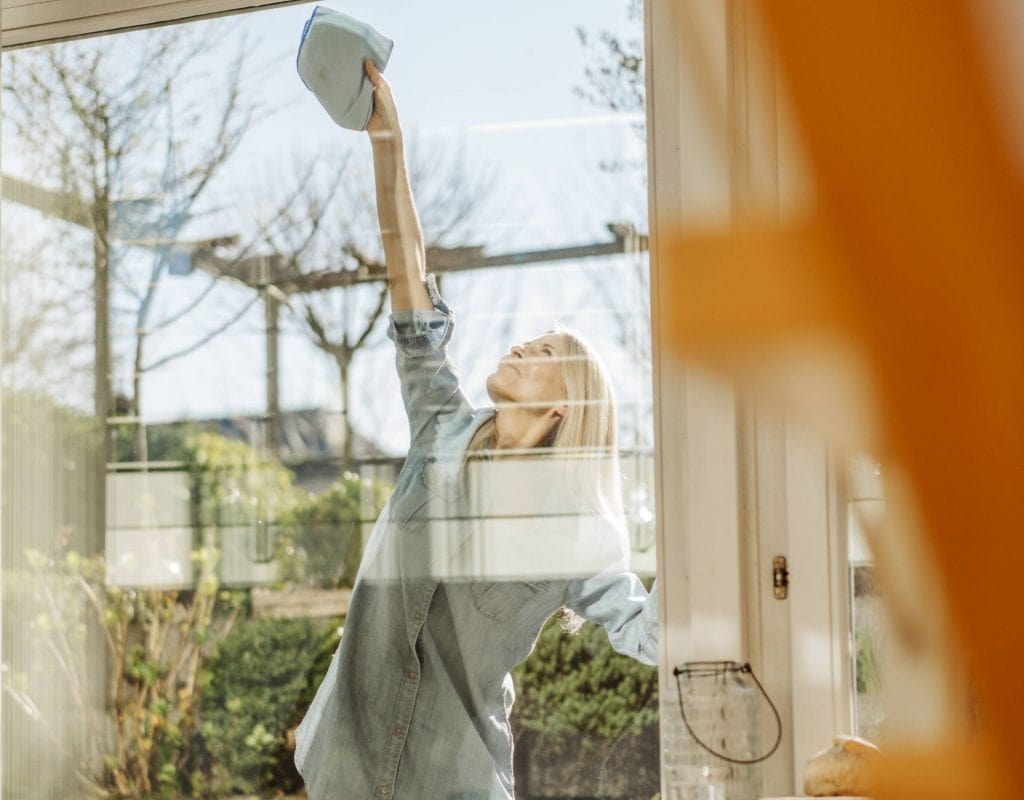 4. 21 minute window cleansing
Up and down. by the side. Spray glass cleaner. All this takes its toll on our body. if you make two windows of your apartment every day and by cleaning them very well, you quickly get an additional 100 kcal that can be burned.
5. 16 minute planks
The plank is the absolute core muscle killer! Not only will you burn 100 calories in 16 minutes, but you'll also activate those deep inner muscle groups. Not bad at all if you have time. I can't do it in one go. In fact, you can plank anytime, anywhere, whether it's right after you wake up, right before you go to bed, or during your lunch hour.
Good to know: In these situations, a short plank session fits perfectly: While waiting for the coffee to finish, ideally you can do plank for a minute. When you brush your teeth in the morning and at night, you have a full 4 minutes to iron. Simply throw it on the floor and leave the toothbrush in its place. If you called the telecommunications company a few minutes before and there is still no one: Planken!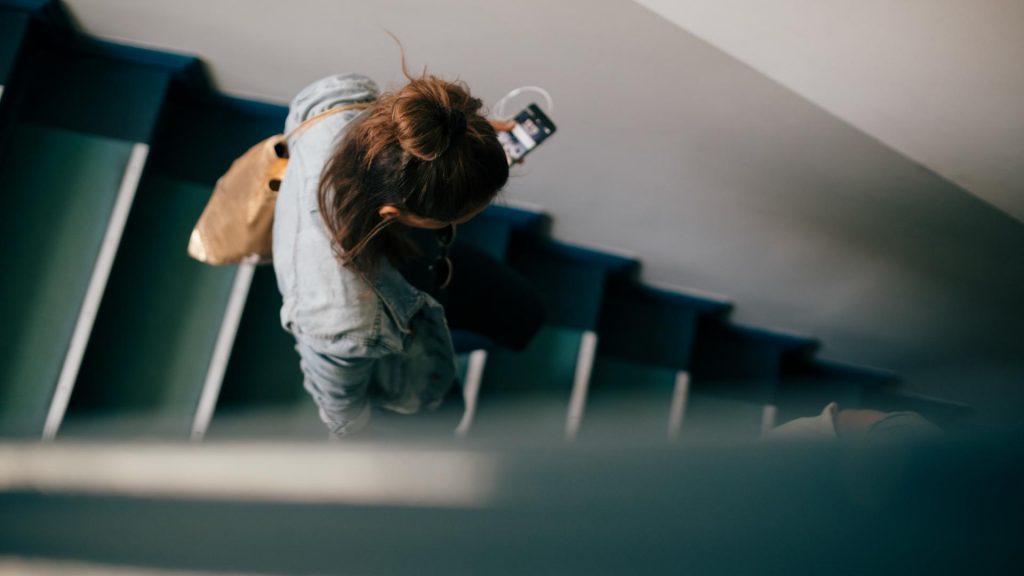 6. Climb stairs for 10 minutes
If you live in a high-rise building, it's easy to burn 100 more calories. We all know the cliché, only them. stairs instead of the elevator gain weight. It's a good start, but you probably won't make it to 10 minutes. There are still some steps to add.
Good to know: Every time you get home, you don't just go up to your own flat, you wander around first to the top. And down again. Only then will she be able to ascend to her own floor. And voila: 100 calories are burned in no time!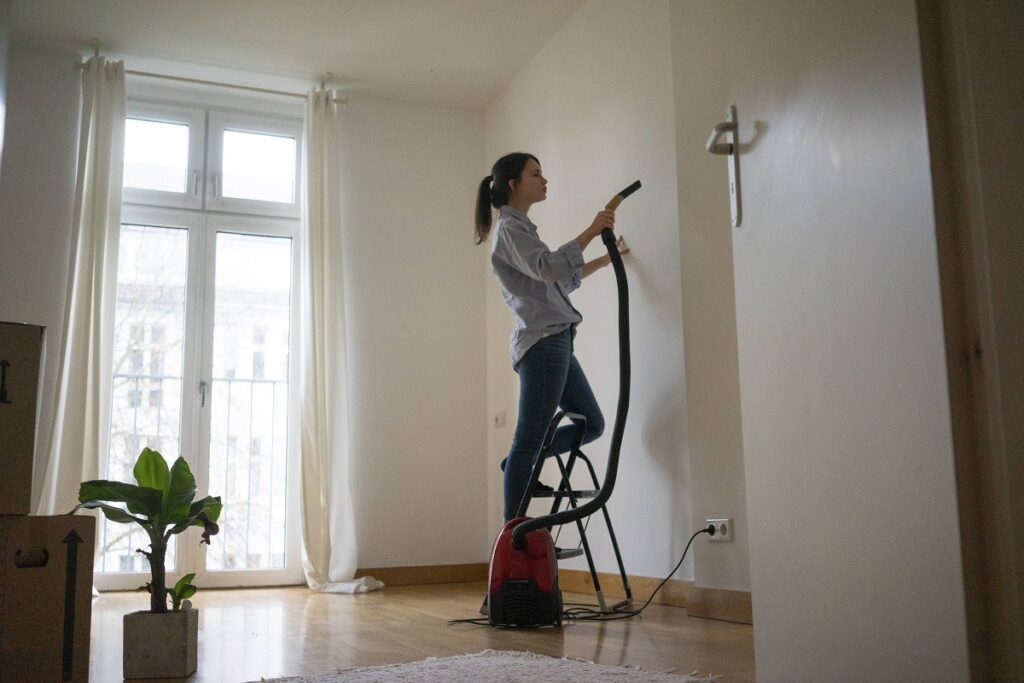 7. 45 min suction
According to apartment size or home, it may take several sessions to complete the 45 minutes. After all, you have to walk, hold the vacuum hose, pull the vacuum behind you, and sometimes you need real ones for really tough corners. physical effort.
Conclusion: There are many calorie killers lurking in everyday life
I bet you can't stop once you start? sports and exercise endorphins in your body free. You feel better, sleep better and do something good for your health.
You may also be interested in: