The Fi suffix for DeFi (decentralized finance) can already be found in the neologisms GameFi and Social Fi. Fitness could be the next market to join the digital transformation. FitFi is becoming more and more popular. Soon we will all earn money playing sports?
While DeFi profits from yield farming, FitFi is based on a simple movement model that encourages users to get out of the house. You can earn chips by moving more.
StepN, "a web 3 lifestyle app with social fi and gaming fi elements", is one of the pioneers of the FitFi trend. StepN players can make "considerable profits" simply by walking, jogging, or running outdoors.
Thanks to its early market entry, StepN has already acquired a substantial user base. In an interview, StepN revealed that it has around 100,000 daily active users and around 500,000 monthly active users. StepN's social media channels are also very popular, with the company in Twitter now he has around 260,000 followers.
StepN's native token, GMT, saw strong growth. The token is currently only available on Solana, but StepN plans to offer GMT on BNB Smart Chain (BSC) in the near future and on Ethereum in the long term. GMT has a market cap of $1.3 billion and the token price is currently around $2.27. The GMT price has risen 2000% in just over a month.
DeFi and FitStFi: innovation or copy?
Most DeFi market segments and many companies are endless imitations of each other. Only occasionally are there small innovations that move the industry forward. Meanwhile, StepN has gained considerable momentum, but is now facing a competitor in the form of Step.app.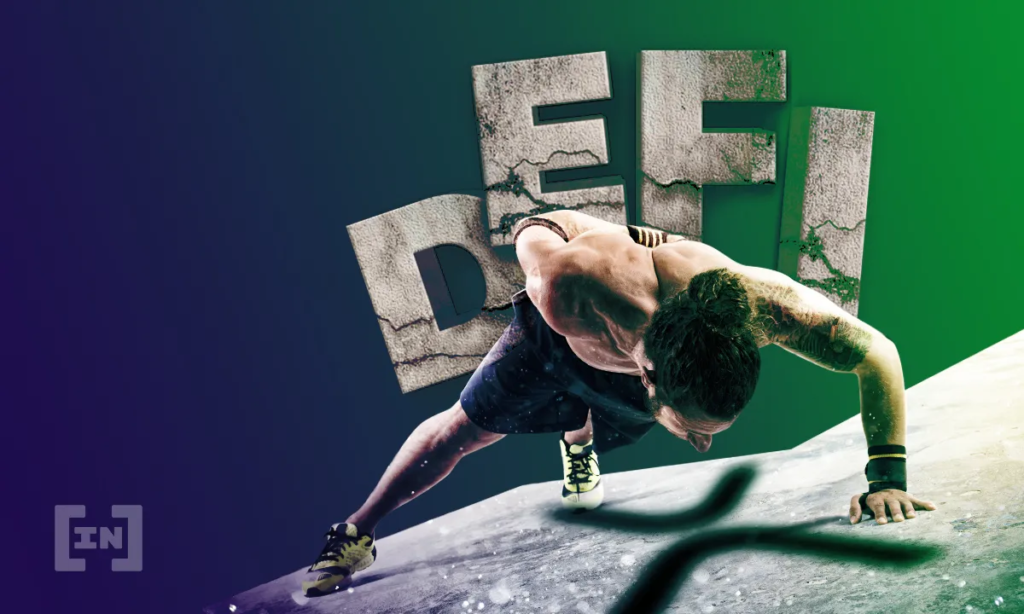 Stepp.app is currently trying to raise $3.3 million in DAO Maker to shut down StepN's lead. With a Telegram community of more than 30,000 followers, Stepp.app seems capable of achieving this goal. Still, the apparent resemblance of the Step.app logo to StepN suggests that the project may belong to the copycats and not the innovators.
One FitFi project that takes a completely different approach to StepN and Step.app is Genopets, a tile-based game with monster-like pets that is a bit reminiscent of Pokemon.
Players can level up their characters through movement and then enjoy the in-game benefits that come from playing their strongest pet. Genopets has also built a strong community of users who regularly post videos of themselves exercising, eating carrots, exercising with carrots, or even exercising with carrots.
How could FitFi be developed?
FitFi certainly has all the ingredients necessary to attract public interest and could become the next big thing in the earnings space. However, maintaining long-term user interest is a much bigger challenge.
As the play-to-win market has shown, it's one thing to find users and another to keep them. If FitFi follows the GameFi model, early adopters will benefit from this latest trend.
Disclaimer
All information contained on our website has been researched to the best of our knowledge. Journalistic contributions are for general information purposes only. Any action taken by the reader based on the information found on our website is at their own risk.