AMAZON FIRE TV

With Amazon Fire TV, you can also attend fitness and yoga classes at home without going to the gym. But how to choose the best of the many applications on offer?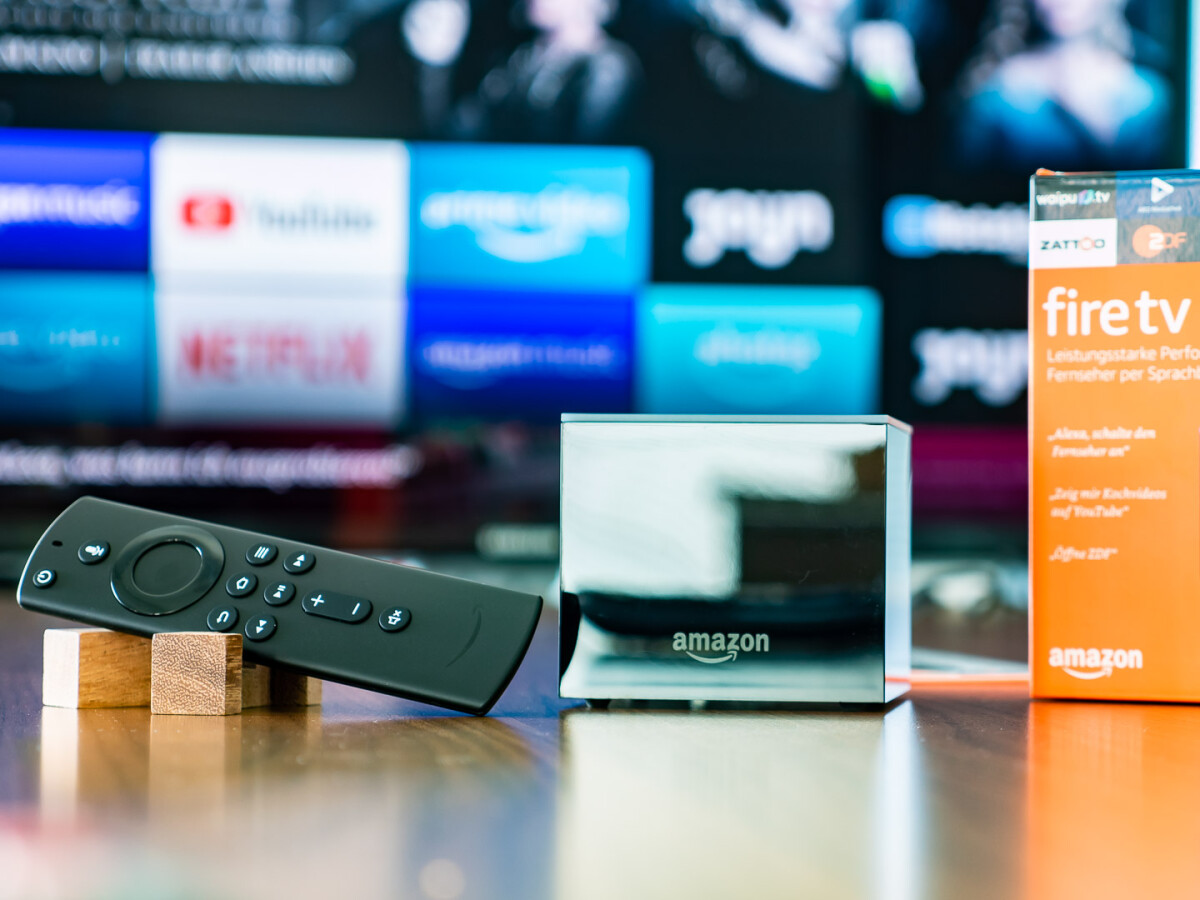 Countless fitness apps with professionally managed programs are available through Fire TV.
Sort apps on Amazon by customer rating when selecting to find the best one.
Don't be fooled: many apps are free, but the programs they contain are often only available to paying subscribers.
Fire TV instead of a gym: sports and training under professional guidance are not only possible in the gym. Various apps for Amazon's FireTV streaming platform provide access to myriad exercises, from body pump to yoga.
Here's what you need to consider when choosing the right app:
Great selection, mediocre reviews.

If you're looking for fitness apps for Fire TV, you'll immediately be overwhelmed by an avalanche of more or less professionally designed offerings. Many apps don't even reach an average four-star rating.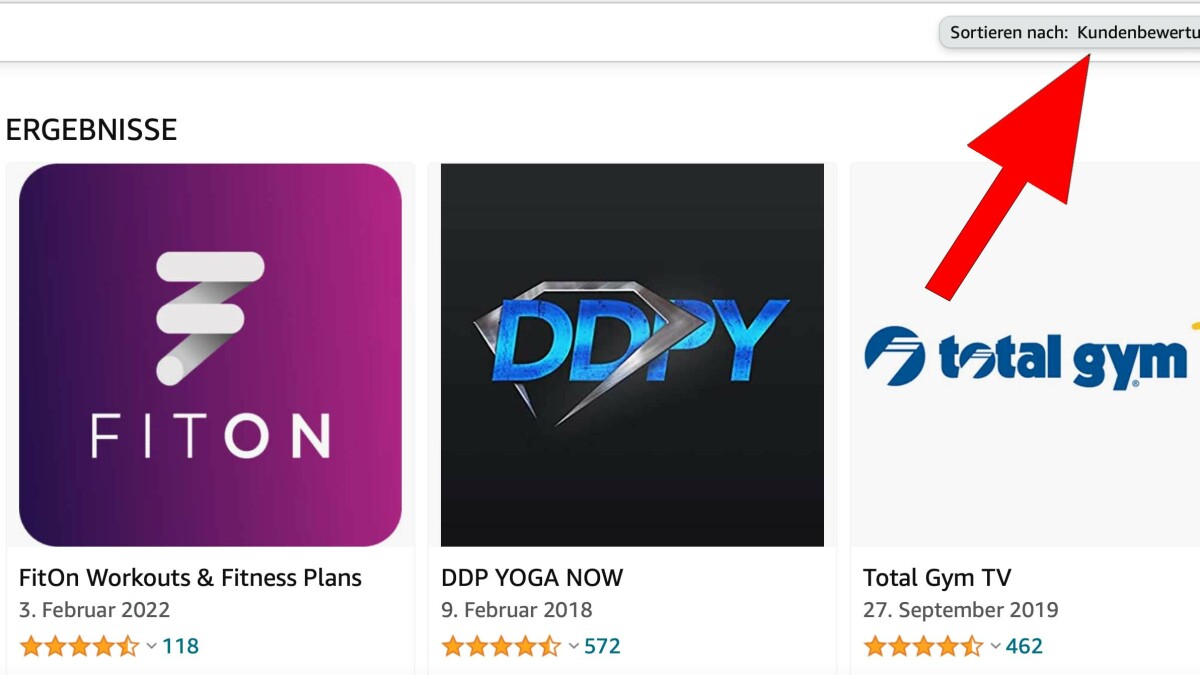 A little hint: Sort search results when you search Amazon based on customer ratings. After all, Amazon likes to rank moderately rated apps in "Amazon Presents."
These are the top-rated fitness apps for Fire TV

Gymondo (large fitness provider with a complete offer)
Peloton (large fitness provider with a comprehensive offering)
DDP Yoga Now (fitness yoga, nutritional advice)
Fiton (yoga, pilates, cardio, bodybuilding, dance and more)
Queen Warrior TV (Women's Fitness)
Walkt at Home (Health Movement)
Les Mills+ (body pump, intensive fitness)
Sweat Factor (yoga, pilates, cardio, strength training, kettlebells and more)
Chair Fitness Workouts (Seated Fitness)
Virtual Walk Hike Run Outdoors (virtual jogging in nature)
Paul Eugene Fitness (Fitness for all ages)
Free app does not mean free program

Just because a Fire TV fitness app is free to download doesn't mean you can access the app's content without paying. In fact, most well-stocked fitness offerings cost money. Then there is access to hundreds of videos with workouts, training plans, and sometimes a data collection of your fitness efforts as well. This often requires a fitness tracker or smart watch.
Basic versions of fitness apps can also be used without premium access from big providers like Gymondo, but they contain far fewer features. Other offers like DDP Yoga have a trial period of one week.
DDP Yoga: Wrestling Legend DDP Gets Fit on Fire TV

In the ring, Diamond Dallas Page took on the heaviest parts: In retiring from wrestling, he reinvented yoga as a way out of the TV chair for the rich. And the successes of "DDP Yoga", a variant of the Indian tradition reduced purely to sports and gymnastic exercises, are quite impressive.
The comprehensive program for healthier living was designed by the former wrestler and TV star himself and he also dances the exercises himself as a tough and cracked motivational coach. Always there: The diamond cutter, the legendary symbol of the ring, integrated into yoga workouts.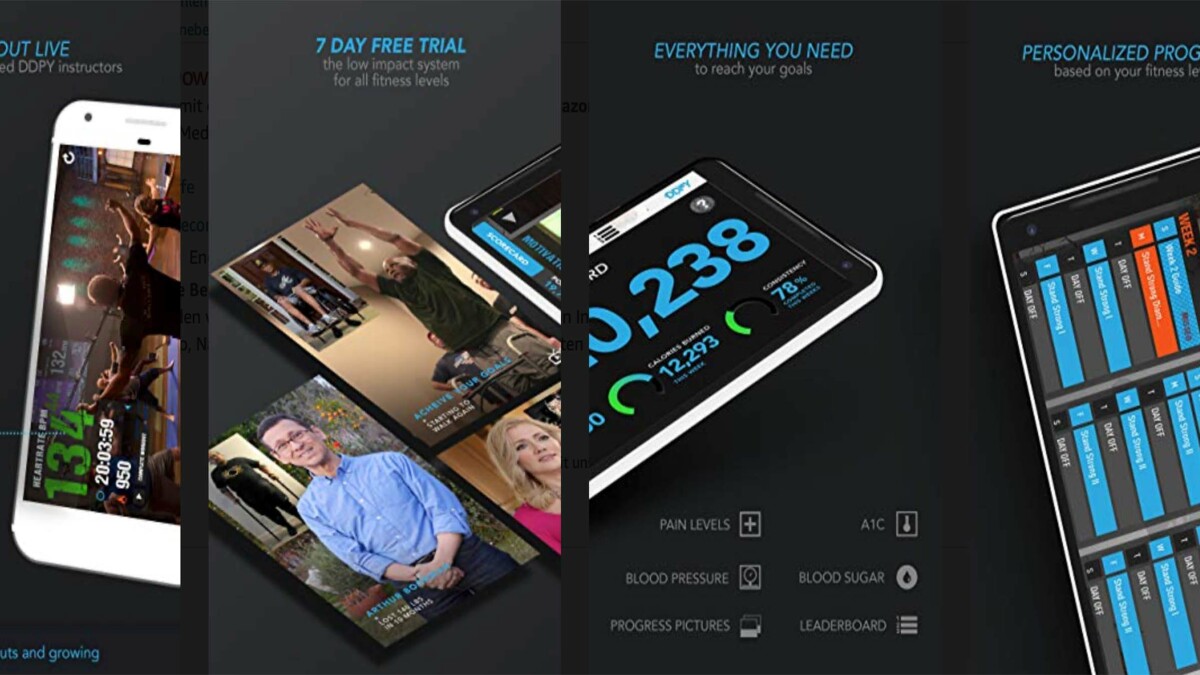 However, like many other fitness apps, DDP Yoga isn't free: if you want to use the app's 300+ workout videos and other features, you need an account. For the latter there is a discount of 20 percent.
Apple Fitness+ not available

With Apple Fitness+, the Cupertino tech giant has created its own interactive streaming service for fitness, healthy exercise and meditation. The guided training units from Pilates to strength training are of a high quality, and the Apple Watch integration for tracking cardio works.
It's a shame the Apple Fitness+ app isn't available on Fire TV or other third-party platforms — if you want to let Apple's trainers, some of whom smile creepily, into your life, you'll have to do it via from an Apple device such as Apple TV.
Samsung announces the fitness revolution

If you're missing a trainer's warning fix when it comes to fitness apps on Fire TV, the next innovation in Samsung's Neo QLED 8K TVs might be something for you: It doesn't just bring training to your living room, but also takes it from you Performance in the Crosshairs:
Posture and movement should not only be displayed on the TV screen via your smartphone camera for self-monitoring – the app on 8K TVs should also recognize if you're performing exercises incorrectly and give you corrective instructions, just like a personal trainer .
" Advice: The best VPN providers for more security and privacy
Don't miss a thing with him. NET-Newsletter
Every Friday: The most informative and entertaining summary of the world of technology!