DIRK WANNMACHER TRAINING AND CONSULTING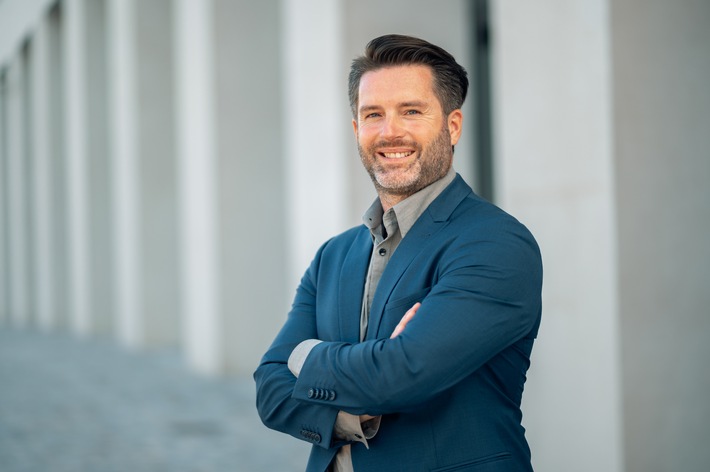 berlin (ots)
Sports watches and activity trackers, powders and other gadgets are supposed to help people lead a healthier and fitter lifestyle, but that rarely works. Especially for the average Joe, these tools are often a waste of money. If you want to change something in your fitness, you don't need all odds and ends:
"To improve your fitness, it is important to follow effective approaches and have a solid plan," says former Bundeswehr coach Dirk Wannmacher. In the following guest article, he reveals how to get in shape with the simplest methods.
Motivation has to come from within.
To get out of the comfort zone, everyone needs motivation. This motivation can come from both inside and outside. External motivation is present, for example, when we drive to work to avoid problems with the boss and earn the money we need. Internal motivation, on the other hand, is when we love our work and drive to work because we are completely engrossed in it. It's the same with fitness. Those who are passionate about staying fit approach their training with a completely different attitude because the desire to change comes from within. This makes it much easier to hit your goals and stick to your fitness program consistently.
But there are also two options for motivation from within: People develop energy because they don't want something anymore, or because they want something. Not panting when we climb a flight of stairs or having a fat belly can be a strong motivation. The inner strength is even stronger, but when we really want something: wanting to be the fastest in a company race or wanting to be as fit and sporty as we were ten years ago can be an incredibly strong drive to achieve goals.
Understand your own needs: What do I want to achieve with a fitness app?
People often go from zero to 100 activity phase with a fitness app or tracking tool. Deprivations such as not eating carbohydrates or ambitious training goals can even lead to short-term success, if, for example, an expensive sports watch documents the first results. However, it becomes difficult to maintain the successes achieved if people are not clear about what they are really looking for. However, on average, motivation drops off significantly after only 8 to 12 weeks if externally dictated by a device.
The same applies to membership in a gym. There are often many records in January that are no longer used in March. This is due to unrealistic goals. People want to accomplish too much in too little time and give up in frustration. It is better to find out what your real needs are and act accordingly. Those who join the gym to experience community, those who check their pedometer to enjoy how much exercise they can fit into their daily lives, have a completely different approach. "When people change their lives because a slim and well-trained body makes them happy, it is no longer about resignation and discipline, but about joy and quality of life. And everyone can 'stay' in the long term," explains the former coach of the Bundeswehr.
About Dirk Wannmacher:
Dirk Wannmacher has been a personal trainer for 16 years. Based on his many years of experience, he and his team support personal trainers in the areas of marketing, sales and business development. Both people who want to start their own business and those who want to be more successful in their existing business or who already have their own personal training studio can come to him. More information at: https://www.dirkwanmacher.de/
Press contact:
dirk wannmacher
https://www.dirkwanmacher.de/
Telephone: 0176 / 61 63 02 04
Email: [email protected]
Press contact:
Ruben Schaefer
[email protected]
Original content by: DIRK WANNMACHER COACHING & CONSULTING, broadcast by news aktuell
.