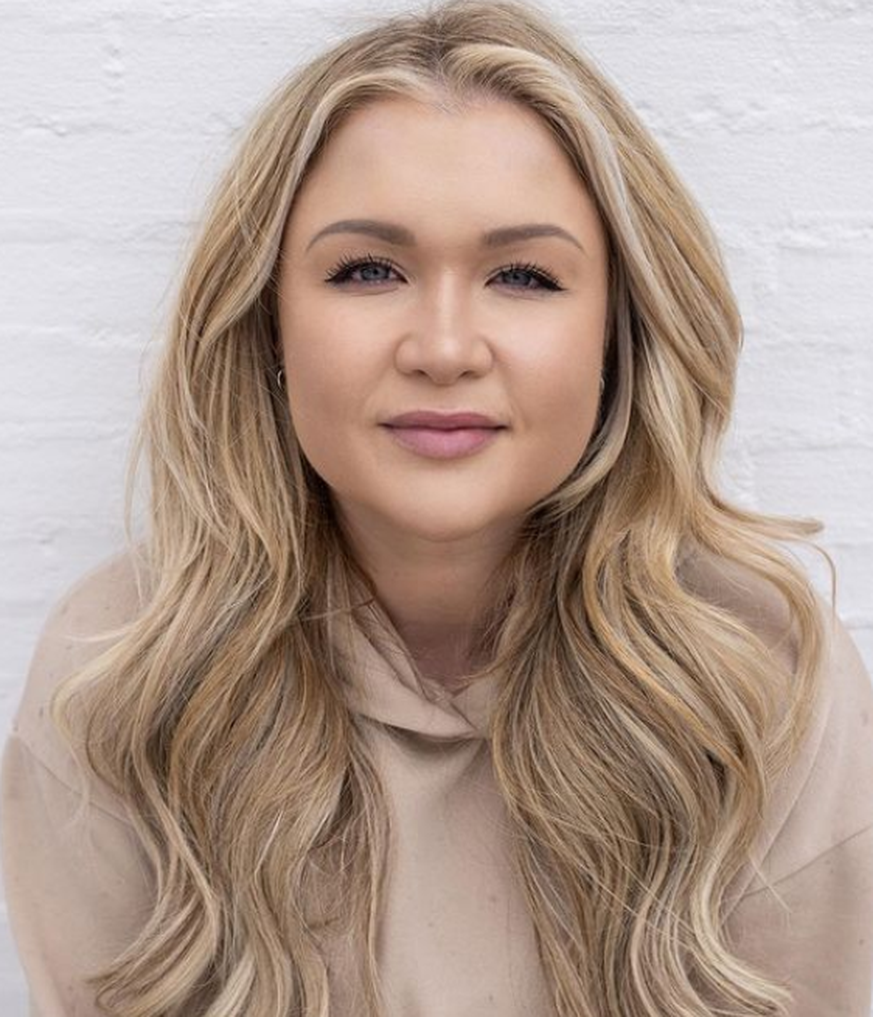 Sophia Thiel is struggling with the death of a good friend.instagram.com/sophia.thiel
Sophia Thiel is currently going through a difficult time: at the beginning of April, the fitness influencer revealed on her Instagram channel, which is now followed by 1.3 million users, that a close friend of hers had died. Her confidante Verena, who also worked in the fitness area, lost her fight against cancer. She was only 39 years old. Sophia then announced that she would be less active online from now on. "I have to slowly find my way back," she explained to her community.
Nothing has changed in this situation so far: Sophia continues to take the time she needs to process her grief for her friend. However, during her break from social media, the 27-year-old briefly contacted her followers to talk about her current emotional state. In the course of this, he also revealed the issues he is struggling with due to his pain and what he is doing about it.
Sophia Thiel: therapy helps her cope with pain
On her Instagram story, Sophia was open about having "a tough time" but wanted to be transparent and honest with her fans. "I'm probably going to be a bit of the social media blues now too, But I just want to let these emotions out, because since what happened with Verena, I somehow can't get back on track."according to Sofia. And she also reported:
"I have some days where things go really well. Then there are days where things don't go quite right and I have extreme mood swings. Now not just daily, but mostly during the day. And it's all wired together." in such a way that it influenced other areas as well, including my eating habits.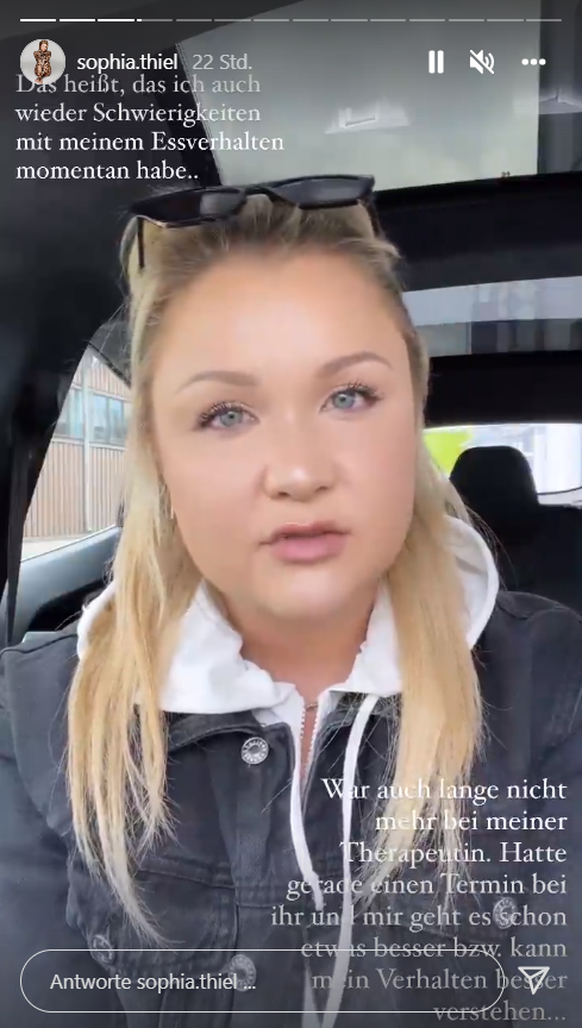 Sophia Thiel speaks openly about her problems.screenshot instagram.com/sophia.thiel
In order not to develop an eating disorder again, Sophia regularly returns to her therapist, who is supposed to help her cope with her pain. And in this context she added: "It's not supposed to be a howling story either. I don't have to justify myself either. I just want you to be a part of it all." She not only wants to share the pleasant experiences with her community, but also her less pleasant phases, like now:
"It's too much for me right now and I have to slowly find my way back and settle down a bit."
She then added, "But I'm still motivated to work on it because the main problem is my emotions, which sometimes I can't handle properly." But she wants to change that. His goal: more balance in his life and a constant. He also wants to learn how to properly manage his emotions.
(Swiss)
How to continue in Ukraine? "Ukraine is fighting, Germany doubts: are we paralyzed by our fear of Putin?" is the theme of "Hard but fair" by Frank Plasberg. And almost all participants agree that there must be more weapons for Ukraine. Only one does not think so. Discuss it: