If you want to lose weight, you simply have to use more energy than you take in: for most people, this is the infallible law of weight loss. But Arlow Pieniak says: That is not true. The health expert from Hamburg thinks that we should all eat a lot more.
Some of Arlow Pieniak's clients travel hundreds of kilometers to take an anamnesis at the health expert's studio in Eimsbüttel, such as multi-entrepreneur Madeleine Alizadeh from Austria. But also the Hamburg super-influencer Milena Karl, the model and actress Melisa Dobric or the Revolverheld singer Johannes Strate are fans of the 45-year-old woman. Tens of thousands follow him on her Instagram channel.
During the interview, the MOPO reporter learns of a pronounced balance disorder
Pieniak is not a classic fitness trainer in many ways. It is not important to him that his clients see success as quickly as possible, but that they lead a long-term healthy life. "We pick everyone up from where they are and work together toward what they want to accomplish," he explains in the MOPO interview.
First of all, this requires a complete inventory, says Pieniak. And this usually results in more than "You're ten pounds overweight": the MOPO reporter, for example, learns from a flash history during the interview that she suffers from a pronounced balance disorder, the reason for persistent pain in the area below the right shoulder blade.
"If you don't give your body enough energy, it automatically panics"
What Pieniak discovers has often been ignored or mistreated for years. "Where others give up, we go further," says the 45-year-old. Sometimes there is simply a lack of the necessary knowledge. "Most of the people who come to us already have a strong body awareness," he explains. But: "They often cling to false beliefs." For example, the old rule: "Just burn more calories than you eat" is complete nonsense, says Pieniak.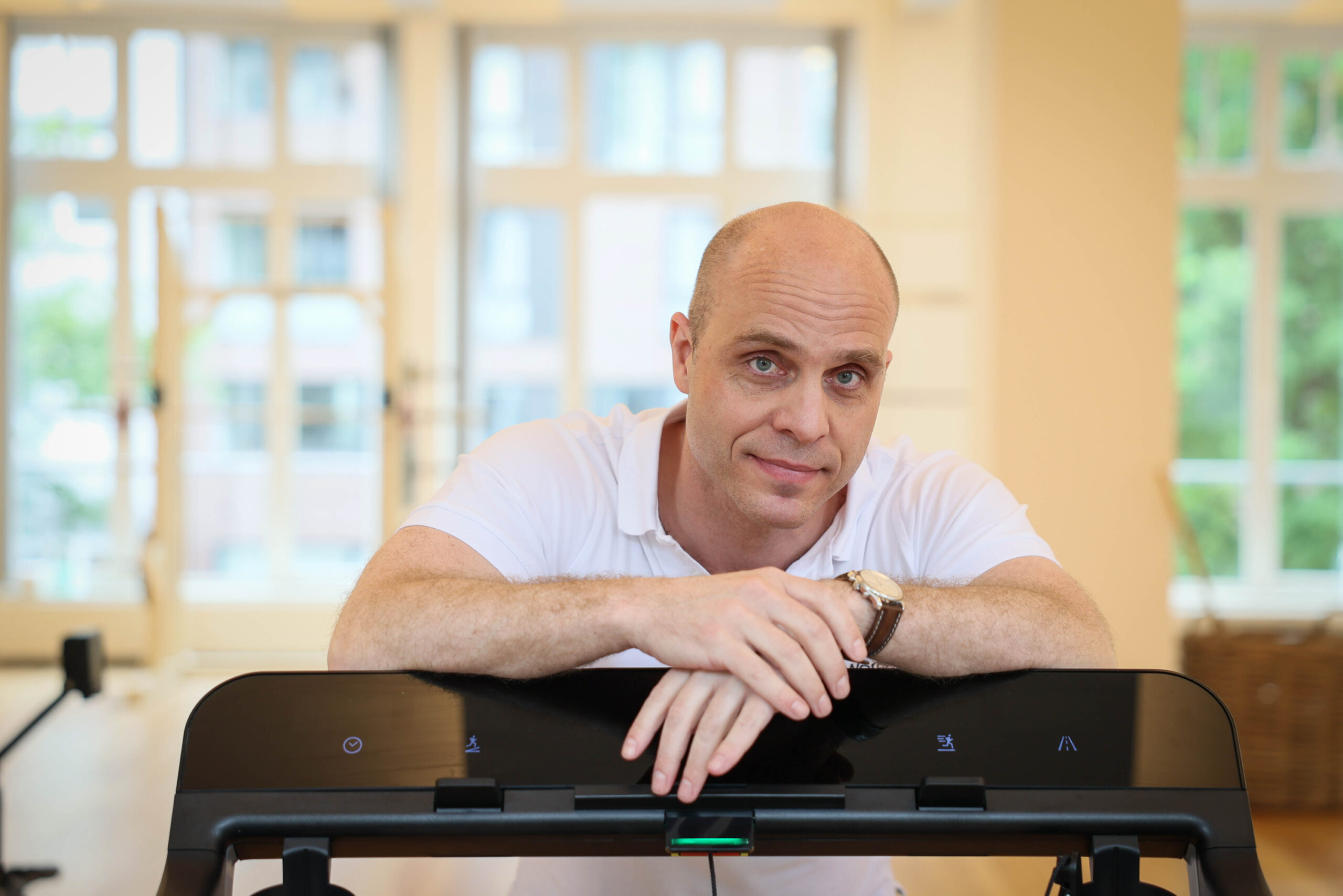 Losing weight is a longer and more complicated process, "in which one gear must fit with the other." The expert explains it like this: "If you give your body too little energy, it automatically panics: evolutionarily justified, it works." in the fall simply to survive due to insufficient energy intake," says Pieniak. In this mode, the body accesses all the energy resources it still has, first of all to muscle mass and only later to excess fat.
Also read: Expert: This is how sport strengthens mental health
But that has the exact opposite effect: if you lose muscle mass, you also lose fat-burning resources in the long run. In theory, all of us – at least those of us who are not very obese – should eat even more to provide our bodies with the necessary energy, says the expert.
Arlow Pieniak is MOPO's creator of fitness
But then how do you lose weight? Pieniak explains it tomorrow at "MOPO at the weekend". As our new health columnist "Der MOPO-Fitmacher", he will report every week on his great experience as a personal trainer and health expert.
Have a question for MOPO Fitmacher? Write to us: [email protected]