Message of 06/30/2022

A total of twelve state-of-the-art fitness equipment in the Niederbreitbach amusement park have been handed over to the public as part of a small ceremony. The new fitness course inspires young and old. Fun fit through gentle movements and massages, and all this in the open air.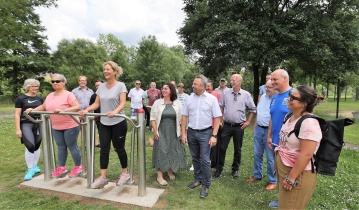 Niederbreitbach. Mayor Susanne Hardt, as well as the president of SG Wiedtal, Wolfgang Krumscheid, and the president of the tourist office, Kurt Hardt, were pleased with the modern leisure facilities for citizens and visitors.
The majestic parcours movement has the motto: "WIEDer fit – health for everyone in Wiedtal – in a playful way through gentle exercise and massage". Mayor Hans-Werner Breithausen congratulated the clubs and the local community for the new fitness circuit, which enriches the amusement park.
Attractive course for young and old.
In addition to Mayor Breithausen, the Mayor was able to thank the first deputy of the Unkel association of municipalities, Dr. Bienvenido Jörg Scheinpflug, Regional Manager Rocia Fernandez and members of the local council and clubs. Also present were representatives of NABU and the local council, as well as the LEADER representative of the Rengsdorf-Waldbreitbach association, Rolf Schmidt-Markoski.
In her speech, Mayor Hardt said: "The local community is happy and proud to be able to offer such an attractive course for young and old. Here, in the amusement park, we find the optimal conditions for everyone to spend their free time in a sociable and creative. Generations can meet and enjoy themselves here. The park is barrier-free and closed to car traffic."
Sponsored by the LEADER program
The project, sponsored by SG Wiedtal, had a total volume of almost 67,000 euros and was financed 75 percent by the LEADER program of the LEADER Rhein-Wied region. "Without this funding, such a project would not have been possible," said the mayor, who thanked not only those responsible for LEADER, but also the clubs for the good cooperation. The LEADER project also included an information panel about a species-rich meadow biotope that NABU created in the leisure park. A second insect hotel is also planned.
During the course tour, physiotherapist Klaus Grüber presented the respective devices and the fitness team Vroni Steinebach, Katja Schuster and Ute Görgens impressively demonstrated how the devices work. At a later date, the SG will also offer appropriate fitness workshops and the facility will also be made available to all clubs, for example for training purposes.
At the end of the ceremony, guests exchanged views over coffee and cake at the shooting club.
(P.M)
---
Venue: Rengsdorf and surroundings
Become a fan of the local edition of NR-Kurier.de Rengsdorf on Facebook now!

More images (click on one of the images to enlarge):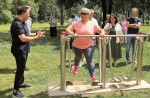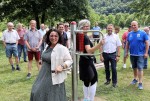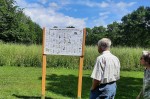 .