Bahmann Coaching GmbH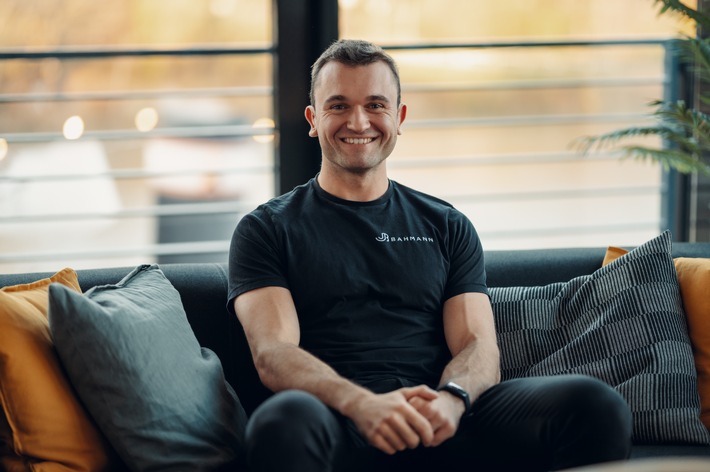 Hanover (ots)
Many will be skeptical at first when told that you have to eat more for long-term weight loss. The image of dieting as an act of conquest, where those who want to lose weight spend weeks starving themselves to get fit, is still widespread in many places. After all, if you want to be beautiful, you have to suffer, right?
In fact, these "classic" ways of dieting tend to backfire, as fitness expert Jan Bahmann explains. The resulting nutritional deficit causes, among other things, the notorious yo-yo effect, which often causes those affected to gain more weight than they had previously lost. In this article, the expert gives advice on how people who want to lose weight can achieve and maintain their desired weight without going hungry.
Yo-yo effect – when weight skyrockets after dieting
In principle, all diets are built on the same simple foundation: if the body uses more energy than it receives from the outside, it burns its reserves to cover the remaining energy needs. This results in weight loss by creating a calorie deficit.
If at the same time the feeling of satiety is missing, the metabolism also goes into the background. If you go back to eating normally after "surviving" the diet, the body stores more reserves than usual. As a result, the weight lost from the starvation diet quickly returns.
More food can be "less," at least when it comes to calorie content
Rather than starve, Bahmann advises those who want to lose weight to take a critical look at their own diet. Therefore, it is crucial not to eat less, but to eat as few calories as possible while at the same time getting enough micronutrients, such as vitamins and minerals.
The expert is particularly critical of pasta and other cereal products in this regard. These consist mainly of carbohydrates. For example, a 100-gram serving of pasta already contains 360 calories, which is 12 times the calories of the same amount of broccoli. To make matters worse, white grain products are "empty" energy providers that provide almost no micronutrients.
Only those who fill up stay slim
Therefore, it is possible and sensible to eat low-calorie foods such as fruits and vegetables, says the fitness expert. In this way, the feeling of satiety occurs with a significantly lower total number of calories, while at the same time the need for micronutrients is covered.
Still, dieting requires a certain amount of self-discipline to form a habit in the first place. So it makes sense to keep lists of which of the foods you eat on a regular basis provide high levels of "empty energy." This helps to avoid them and to be attentive to alternatives.
Anyone who changes their eating habits in this way will usually quickly notice that it is no longer so difficult to maintain their dream weight. To keep your metabolism going, fitness expert Jan Bahmann also recommends regular exercise. This makes it even easier to achieve long-term success on a diet.
About Jan Bahmann:
Jan Bahmann is a weight loss coach and, together with his team, helps his clients lose weight long-term and achieve a figure that feels good. The special feature: The focus of the training, in addition to mere weight reduction, is above all the development of a new awareness of a healthy lifestyle, without major restrictions or sacrifices. More information at: https://janbahmann.de/
Press contact:
Bahmann Coaching GmbH
jan bahman
[email protected]
Press contact:
Ruben Schaefer
[email protected]
Original content from: Bahmann Coaching GmbH, broadcast by news aktuell
.