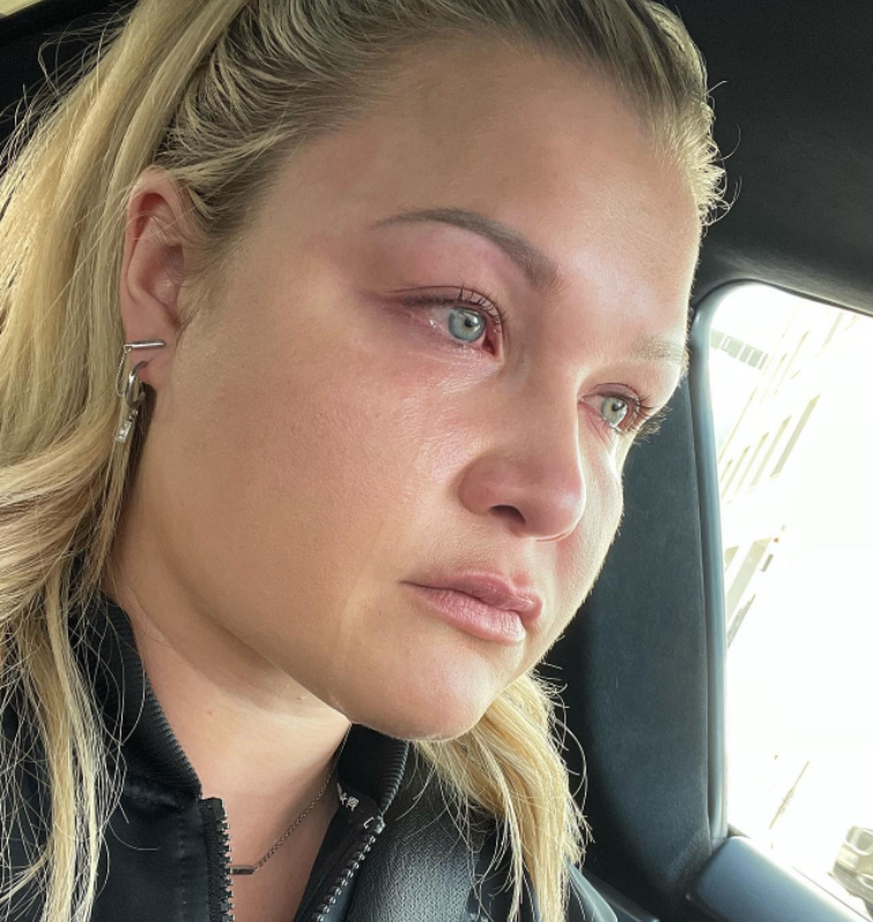 Fitness influencer Sophia Thiel mourns the loss of a good friend.screenshot instagram.com/sophia.thiel
Sophia Thiel is one of the most successful influencers in Germany: one million subscribers regularly watch her videos on YouTube, which focus on nutrition and fitness topics. Her community is even bigger on Instagram: she has 1.3 million followers on the video and image platform.
At the end of March, the 27-year-old surprisingly announced a short break from Instagram. Now it's also clear why he needed the break: Sophia Thiel lost a close friend, his confidante Verena lost her fight with cancer. She was only 39 years old. Now Sophia went back to her followers and tried to put into words how she was. In this context, Youtuberín also made an announcement.
Sophia Thiel: "I didn't know where I was up and down"
After the death of her confidant, Sophia Thiel returned to the gym for the first time this week. The influencer wrote about her first training session on her Instagram story: "Training was good, but my head was elsewhere." He then said a few words to his fan community: "What can I say? I'm slowly trying to get back into my daily routine." The whole thing catapulted her a bit, she admitted herself and added:
"I found out on Monday March 28, a day after it happened, and I really didn't know what was going on and what was going on at the time. First I have time with her husband Achim, who is a very good friend. , and his family."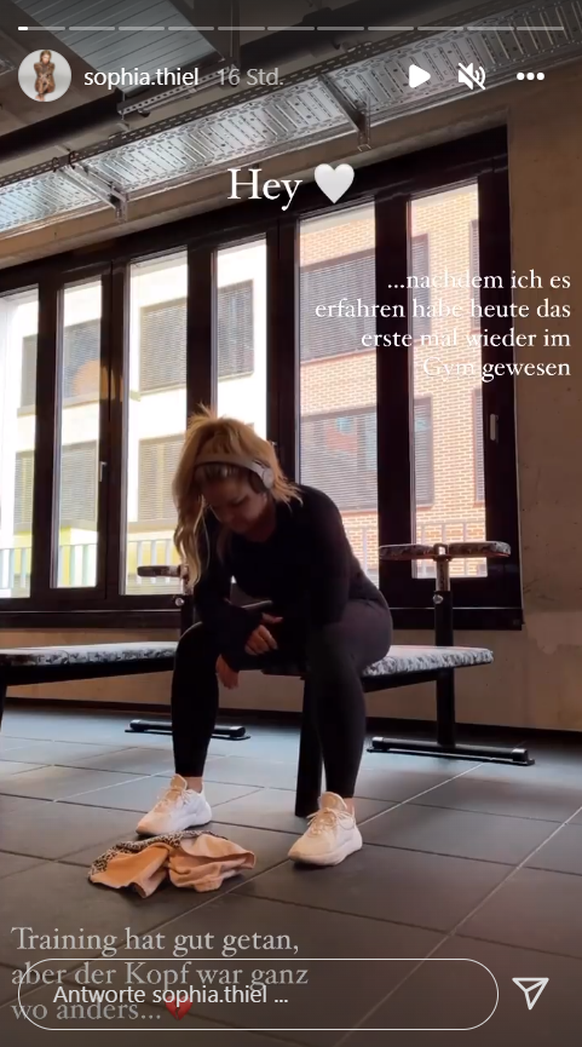 Sophia Thiel is going through a difficult time.screenshot instagram.com/sophia.thiel
And she continued explaining depressed: "It is a difficult moment at the moment and it will not be easy in the future either." But she doesn't want to cry because:
"I've cried a lot in the last few days."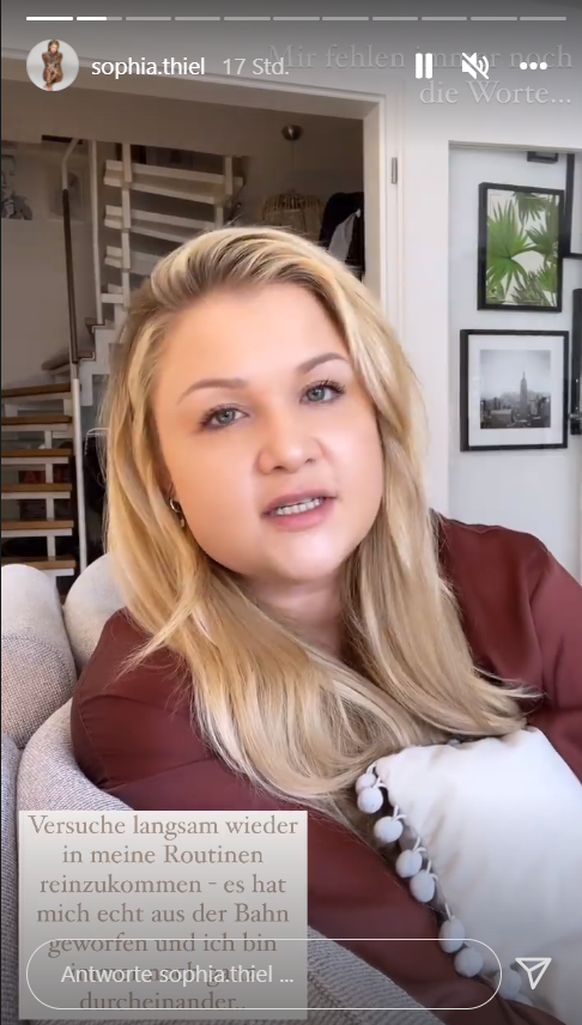 Sophia Thiel talks about her feelings after the death of her friend.screenshot instagram.com/sophia.thiel
She just needs time now, she added. Also because death brought many things to her memory, "including that of my grandfather last year." On October 6, Sophia's grandfather died unexpectedly after a vacation in Spain with his family a few days earlier.
Now Sophia has to deal with another loss. How painful it must be for her is also clear in the following words of hers: "It's a difficult thing and I don't understand why, as a human being, you have to put up with so much pain over so many things." It's the worst pain, says Sophia.
Sophia Thiel: Social media is currently not her top priority
Fortunately, he is going on vacation the day after tomorrow, he told his followers, which he had planned weeks ago. She goes to Spain for seven days. "Now this is perfect to clear my head and move on"I was sure.
Even if Sophia has contacted her fans again, she won't switch back to daily mode entirely, especially online:
"Actually, she was preparing content for the holidays, but she's not feeling well right now. That was all before I found out about Verena, so there won't be much from me on my social media channels for the next few days." . "
He asks his community for understanding, he also doesn't know when he will feel good again: "I have to slowly find my way back inside."
"Dear Verna…"
In addition, Sophia Thiel dedicated an emotional Instagram post to her deceased friend, in which she spoke about her "dearest Verena" and the deep friendship that united her. They met in 2016 and "I knew at that moment that you were special"He let his followers know.
And even in difficult hours, Verena Sophia was by his side: "2019 in Los Angeles, in my most difficult moment personally, you took care of me together with Achim and gave me courage again: my two people at heart." In 2019, Sophia retired and there was radio silence on her channels for two years; in 2021, she finally returned to reporting.
During her break, she explained last year that, among other things, the public pressure had become too much for her and that she suffered from an eating disorder. Fortunately, she Sophia has now overcome these problems: as we now know, also thanks to her good friend Verena.
(Swiss)
Rumors about Cathy and Mats Hummels are boiling. Since last summer there has been speculation that the presenter and the BVB player will cease to be a couple after 15 years of relationship – but there has yet to be an official statement from the two. At least on Instagram, they try to keep the family peace and are regularly photographed laughing with their son Ludwig.