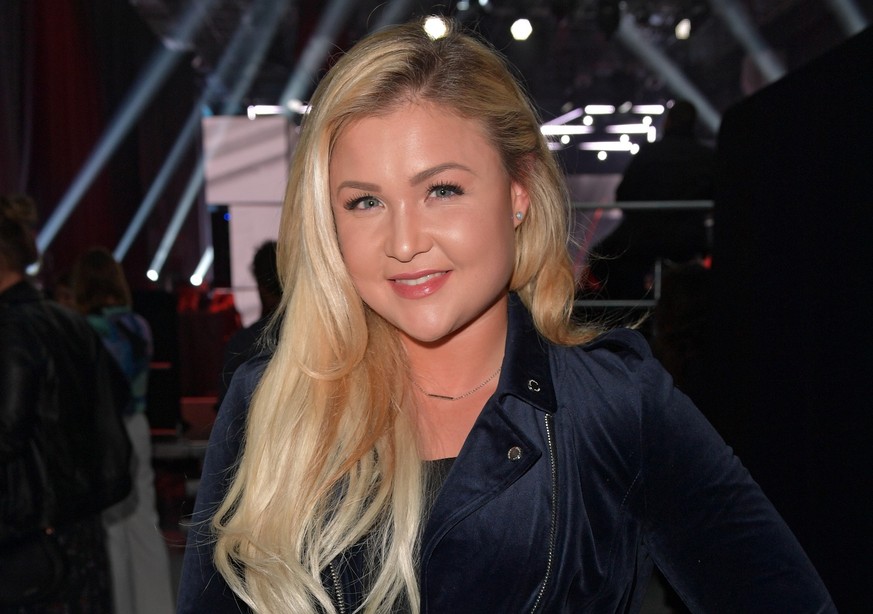 Sophia Thiel promotes more authenticity on Instagram.fake images
In her nearly ten-year career on social media, Sophia Thiel has created a huge community: she has a million subscribers on YouTube. Her videos focus on nutrition and fitness topics. Her community is even bigger on Instagram: she has a whopping 1.3 million followers there. However, in 2019, the blonde suddenly retired and two years of radio silence reigned on her channels. – In 2021 he finally returned to report.
Since her comeback online, the 27-year-old has cared about one thing in particular: she wants to be transparent to her followers. On her channels, the influencer tries to not only show her community the beautiful aspects of her life, but also provides insight into the challenges she faces. This includes background information on her life with an eating disorder, but also updates on how she is doing on her current fitness program. Now Sophia is showing the truth behind seemingly perfect Instagram photos.
Imagination vs Reality
To illustrate a rather troublesome phenomenon on Instagram, Sophia posts a series of images on the photo and video platform, showing her in a bikini multiple times. In the first photo you can see Sophia posing in front of a lake: The background looks idyllic, the hair and makeup are perfect. Also, Sophia has put on a professional expression. Jewelry and a long-sleeved blouse complete her look.
Then follow the "honest" snapshots: the background is occupied, you can see other sunbathers, and Sophia no longer has a professional expression, but has narrowed her eyes. In another photo, she even cracks up with laughter. The perfect hairstyle and makeup are also a thing of the past; instead, Sophia is presented naturally and with wet, uncombed hair. She writes about this:
"Lochside Bikini Pictures: Imagination vs. Reality".
Her fans celebrate the instagramer for not being too vain to post candid photos on Instagram. For example, a user cheers: "I think it's cool the way you show yourself off. It gives you courage not to hide in a wool sweater in those temperatures." And another judges: "I think the last photo is the most beautiful because you laugh so naturally happy." Famous women like Cathy Hummels and Paula Lambert are also completely raving about Sophia's recordings.
Sophia Thiel wants to do sports in a healthy way
For 2022, the Rosenheim native has decided to do more sport again, but unlike in the past, she does not want to overdo it. She explained in a YouTube video: "What she used to do was always extreme. Either he was at full throttle in training or nothing. I went on an extreme diet or no diet at all. But what about the homogeneous gray in the middle?"
She has always admired other women who enjoy eating, and she wishes that for herself as well.
In addition, he clarified: "There doesn't have to be an X day and there doesn't have to be one look I'm aiming for because that causes too much pressure. No, rather the joy of nutrition and sports is in the foreground. The optics are secondary. It's about a healthy lifestyle."
(Swiss)
Sarah Engels maintains an intense exchange with her almost two million followers on Instagram. On the social media platform, she mainly talks about her life as a mother of two children. From her marriage to her ex-husband Pietro Lombardi, she has a son, Alessio, seven years old. And last December her daughter Solea Liana was born. It is the first child between her and her husband, former soccer player Julian Büscher, who is also called Engels since her wedding in May.