Hyrox 'made in Hamburg' has finally announced the Hyrox date in Munich! Fitness and triathlon fans have been waiting for this for a long time, because it is the first fitness movement to span the continent from Europe to the USA. There are nine dates in Germany. On March 4, 2023, Hyrox will make a stop in Munich. HYROX exercises are designed in such a way that anyone who enjoys exercising can master them.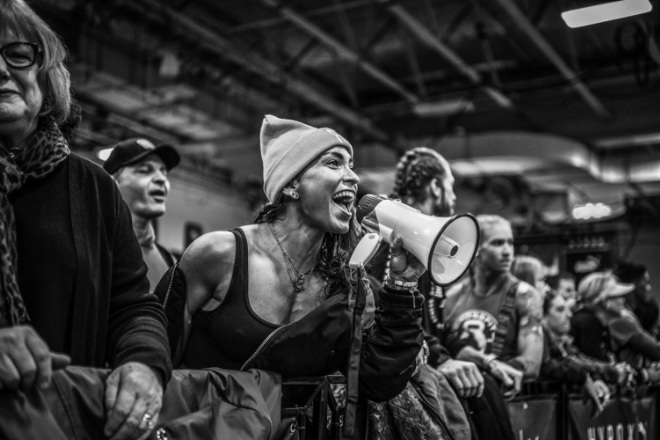 Fitness RaceHyrox
In a modern international competition, the participants put their endurance and strength into eight 1-kilometer running intervals Y different workouts under evidence. Through the exciting combination of different sports disciplines and the motivating competitive character, HYROX already arouses motivation and fighting spirit during preparatory training. The special feature: The combination of sport, event and community promotes and challenges fitness and triathlon fans as well as steeplechase enthusiasts. As a unifying fitness movement, HYROX defines challenges and goals that participants must achieve. Hyrox aims to motivate athletes of all levels.
Hyrox in Munich 22 other European metropolises
#neverstopcompetiting
With over 29 global events, it's the premier fitness race for everyone. In the 2022/23 season, HYROX events will take place in 23 European cities and six North American cities. "We selected the cities so that all sports lovers can take part in HYROX, no matter where they come from," explains the man from Hamburg. moritz fursteformer world hockey player and co-founder of HYROX.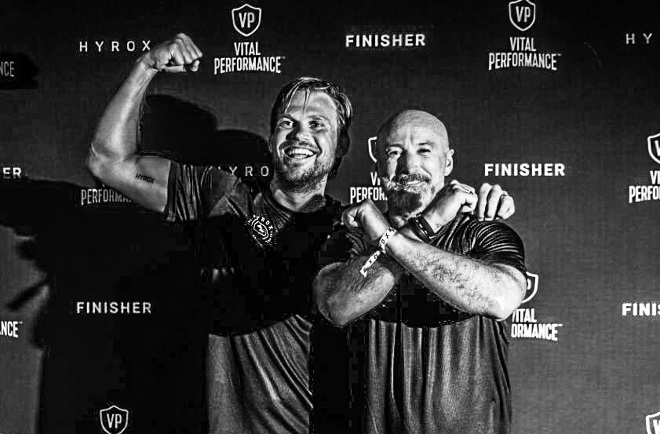 Of indoor competition It consists of a combination of eight 1,000-meter races and eight workouts that require endurance, speed, and strength. Exercises include lunges with sandbags, pushing a weighted sled, or throwing a medicine ball.
99 percent completion rate
The HYROX men/women categories are ideal for people with a moderate level of fitness. Because the demands of the global fitness race are set in such a way that anyone can master them with enough training. This ensures a 99% completion rate. All participants receive a finisher time, which is recorded in a ranking in their age group and in an overall ranking.
This makes it easy to measure the success of training and competition, even over a longer period of time. "It has never existed like this before," explains the Hamburg-based entrepreneur and founding member of HYROX. Christian Toetzke. "The exciting combination of functional strength training, high-intensity interval training, and classic endurance sports is unique and measurable."
Competitive competitions up to a maximum of 180 minutes
Depending on fitness level, competitions last between 55 and 180 minutes. A special feature is the recognition value of HYROX Racing. In the events that take place all over the world, the structure and the precise time are always identical, so that the conditions are the same for everyone. In the professional categories of the women's and men's divisions, the strongest athletes fight for titles, world records and prize money. At the end of a season and world tour of events, the world's best compete in the World Fitness Championships. The top ranked athletes gather there to compete in the battle of the best. If you prefer to take a more moderate approach to HYROX, you can take on the challenge in a team of two or a tag team of four. Groups can participate in women's, men's or mixed teams, and divide the race distances and training between them.
450 Associated HYROX Studies Keep Athletes Fit
HYROX is made up of functional strength trainingHigh intensity interval training and classic endurance sports. Connect with its innovative concept HYROX as the first sports lifestyle brand various disciplines that intensely challenge participants and thus elevate them to a new level of fitness. To prepare for the various challenges, Local HYROX gyms with licensed trainers and courses. By 2022 there are already more than 450 HYROX partner studios worldwide. Anyone who prefers to train only for HYROX can use Prepare training plans of four or eight weeks.
Sports movement from Hamburg Hyrox conquers the fitness world
The HYROX success story began in 2018 with an event in Hamburg, where 750 participants competed in three training disciplines in a single competition. In the following first season, the HYROX Challenge will take place in nine cities. With great success: More than 10,000 athletes participate in the HYROX Race. Altogether, more than 13.5 million calories have already been consumed.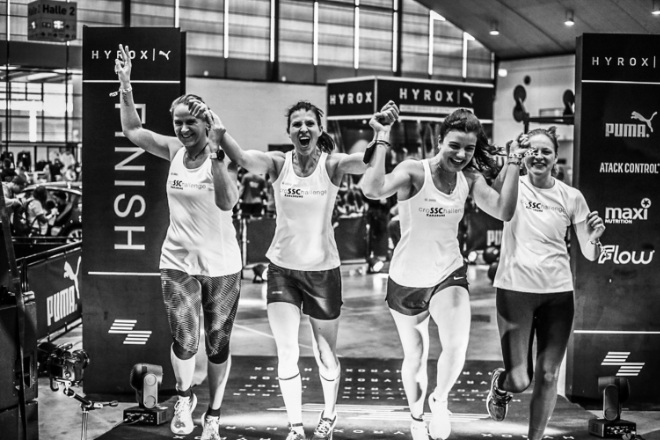 Expansion into the US followed in 2019. "We are the first sports and lifestyle movement to come from Europe to North America, and not the other way around," emphasizes Fürste.
In April 2017, Christian Toetzke, Michael Trautmann and Moritz Fürste founded the Hamburg agency UPSOLUT SPORTS with the aim of revolutionizing the world of fitness. Toetzke, inventor of the Cyclassics, the festive cycling event and the most important race in Europe. Trautmann, founder of the thjnk advertising agency and marketing icon. In addition to princes, former hockey player and Olympic champion. All three are proven experts in their disciplines!
global lifestyle movement Hyrox Hyrox in Munich Sport & Lifestyle 2022-07-06
READING TIP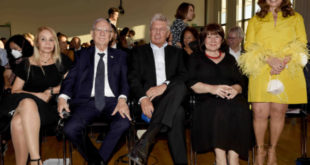 The days of Jewish culture in Munich have been a tradition since 1987 and are an example in the life of the city of Munich. Last Sunday there was a small preview of the cultural autumn in Munich after the pandemic.