Do you love delicious coleslaw from your neighborhood fast food vendor? Then this amazing fitness salad recipe will really blow your mind. Because this salad is not only delicious. It's also much healthier and a real weight loss booster for anyone who wants to diet. Try it.
Now Read Also: Bake Day-Over Muffins: Here's How Breakfast Muffins Get Crispy And Delicious Like Fresh From The Baker >>
Ingredients for fitness salad
You need: 500 grams of carrots, 200 grams of celery, 3 apples, 200 milliliters of natural yogurt, 5 cloves of garlic, 1 tablespoon of herb oil, salt, pepper
Also read: Does it really make a difference if I wash clothes at 30 or 40 degrees?
This is how fitness salad is made
This is how you do it: Grate the carrots with a grater and place them in a large bowl. Also grate the celery and apples and add them to the carrots. Mix everything together.
Also Read: Grandma's Chocolate Cake: This Secret Ingredient Makes It So Juicy! >>
Mix the dressing. To do this, peel and press the garlic and add it to the yogurt. Mix with herb oil and season with salt and pepper.
Add the dressing to the salad and mix everything well. Leave in the refrigerator for an hour. Enjoy your meal!
Also Read: Brilliant Recipe Just Like Grandma Used To Make! This is how the simplest lentil soup in the world works – and with sausages it tastes like in the GDR… >>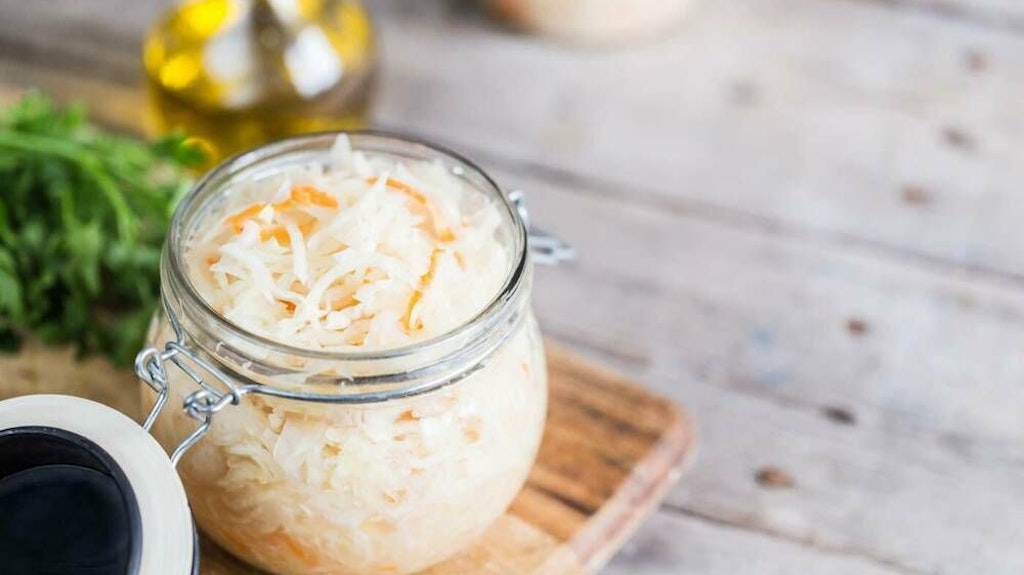 Is the evening fitness salad healthy?
The myth persists that it is better not to eat salad at night. This is said to interfere with digestion because it ferments in the stomach overnight. That's silly. The body digests lettuce at night in the same way as during the day. However, some people do not tolerate raw foods as well as cooked vegetables.
You can counter this by eating salad with enough fat (for example, as oil) and protein (for example, in yogurt), says Stiftung Warentest. The combination of fat and protein is said to increase the digestibility of raw foods, as the stomach is better able to prepare food for digestion.
Also read: Columbines in the garden: surprises are guaranteed with these magical perennials, and this is how you care for them >>
.