Shapes, supports and feels good on the skin. No wonder some women have one every day. Sports bra have a position But that could affect her body.
Sports bra: good for sports and everyday life?
What distinguishes a good sports bra?
A sports bra consists of a breathable and quick-drying material. Thanks to the firm fabric and wide straps, it keeps the chest in place during sports. This prevents pain and reduces the risk of damage to the breast tissue.
Of course, the bra must also fit well: it is allowed do not rub and you should not limit your training. Ideally, it completely encloses the chest and offers support and comfort even under great tension.
keep reading: Have you ever wondered how often you should wash a bra? Here you will find the answer.
Why wearing sports bras can be dangerous?
Although it's so comfortable, you shouldn't wear a sports bra every day. The reason: if the bra is small, the breasts rub against each other. If you sweat, you can too Chafing in the chest area to come.
Irritated skin not only hurts, but is also extremely sensitive to germs that end up in the wound, for example through sweat. Add to that the lack of airflow, combined with excessive heat and sweat. open wounds develop.
Runners and women are especially affected big breasts. But every woman should make sure that the skin between the breasts does not suffer.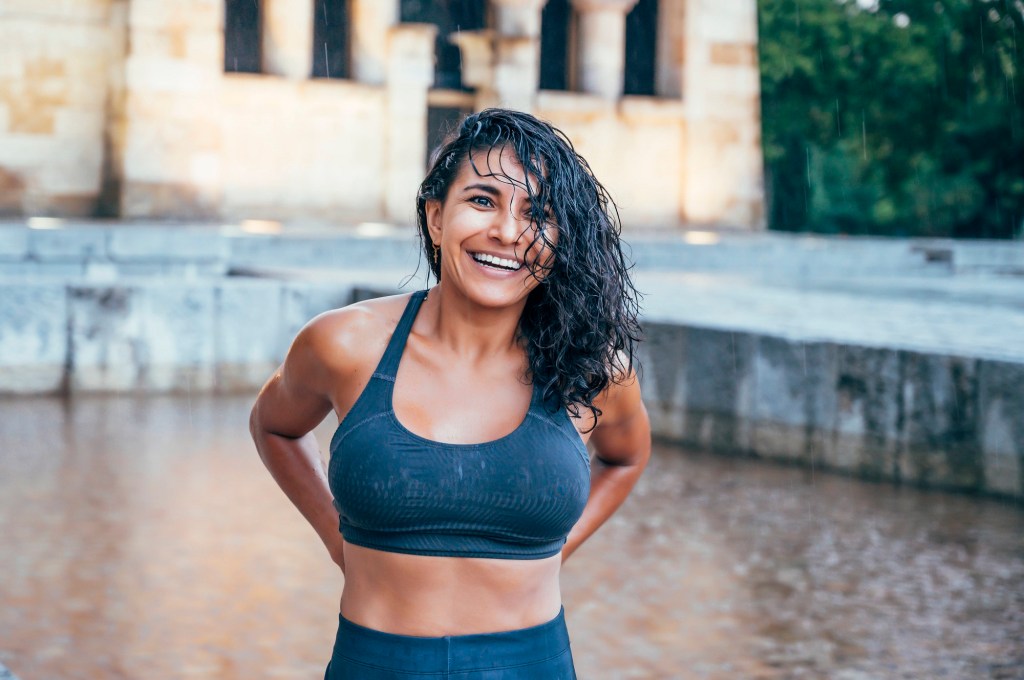 How can you prevent injuries?
It's best to give the skin between your breasts a break from time to time and wear a regular bra. Also, you can take care of them. Cleanse your skin with a mild cleansing lotion. Exfoliate from time to time to remove dead skin cells. danger: Do not use on irritated or sensitive areas! Dry the area between your breasts well after showering. A cream keeps the skin soft and supple.
To prevent chafing, there is also special lubricants, which can be applied to straps and other problem areas. These can also help with thighs rubbing against each other, for example.
You may also be interested in: