VfL Wolfsburg must and wants to do much better in the new season with Niko Kovac. The basis of everything will be the physical state of the team.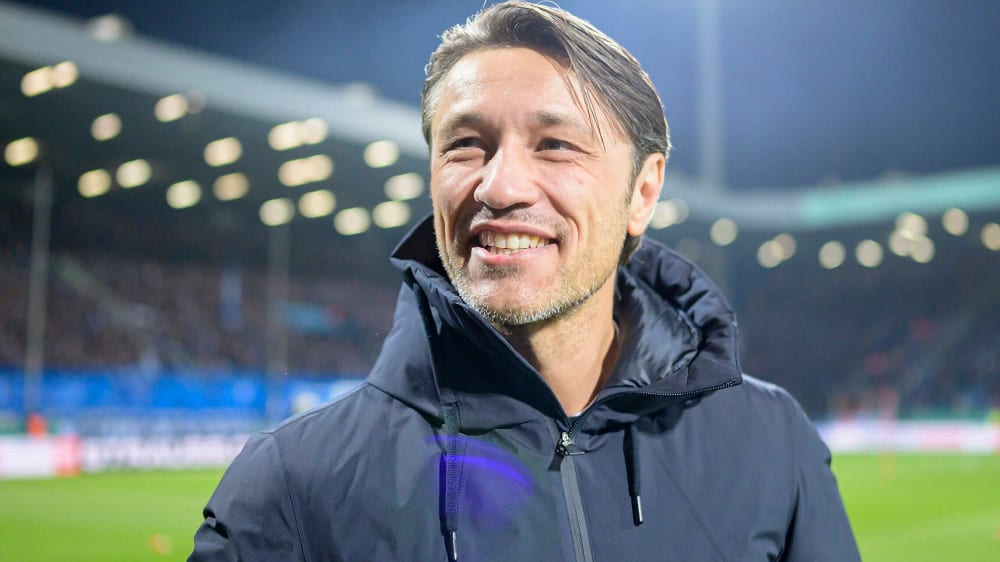 The question of fitness is the focus of new Wolfsburg coach Niko Kovac at the moment.
IMAGO/Sven Simon
It was not the case that VfL Wolfsburg trained little last summer under new coach Mark van Bommel. Above all, some "XXL units" left one or another observer standing on the training ground with a stopwatch. However: Apparently, the team never reached peak fitness, although internally the data is said to show that fitness values ​​have not changed significantly compared to the previous season.
However, just by looking at it, it was noticeable that VfL regularly cut back in the closing stages of games. In winter, Van Bommel's successor, Florian Kohfeldt, tried to counteract this and increased the load. With the result that muscle problems are said to have occurred in the players. Deficits that should not be repeated with Niko Kovac.
Kovac evaluates information from Schäfer: adjustments possible
The new coach has been warned. Sporting director Marcel Schäfer has fed the Croatian with all the information on the squad, which the 50-year-old is evaluating. The focus will be on the fitness issue. "We want to come in with a certain level of knowledge and we want to have our own image," Kovac recently said on "Sky" about his new team. "You have to see: how the team is structured, how it is physically and tactically." Kovac continues: "We have a certain idea of ​​how we want to do it. Maybe we can keep some things and we have to adapt some things."
Now we play very intense football all over the world. If I don't have the skills to walk 90 minutes, then I start calculating.
In any case, the preparation must have it all. Although Kovac emphasizes that football is not just about being fit, he makes it clear: "That's very important, we are now playing very intense football all over the world. If I don't have the ability to walk 90 minutes, then start calculate".
Just like some players had to do too often last season. That should change. Kovac is "very confident" that VfL "can get back on track with good, structured and focused work."
June 20 (performance tests) officially begins.