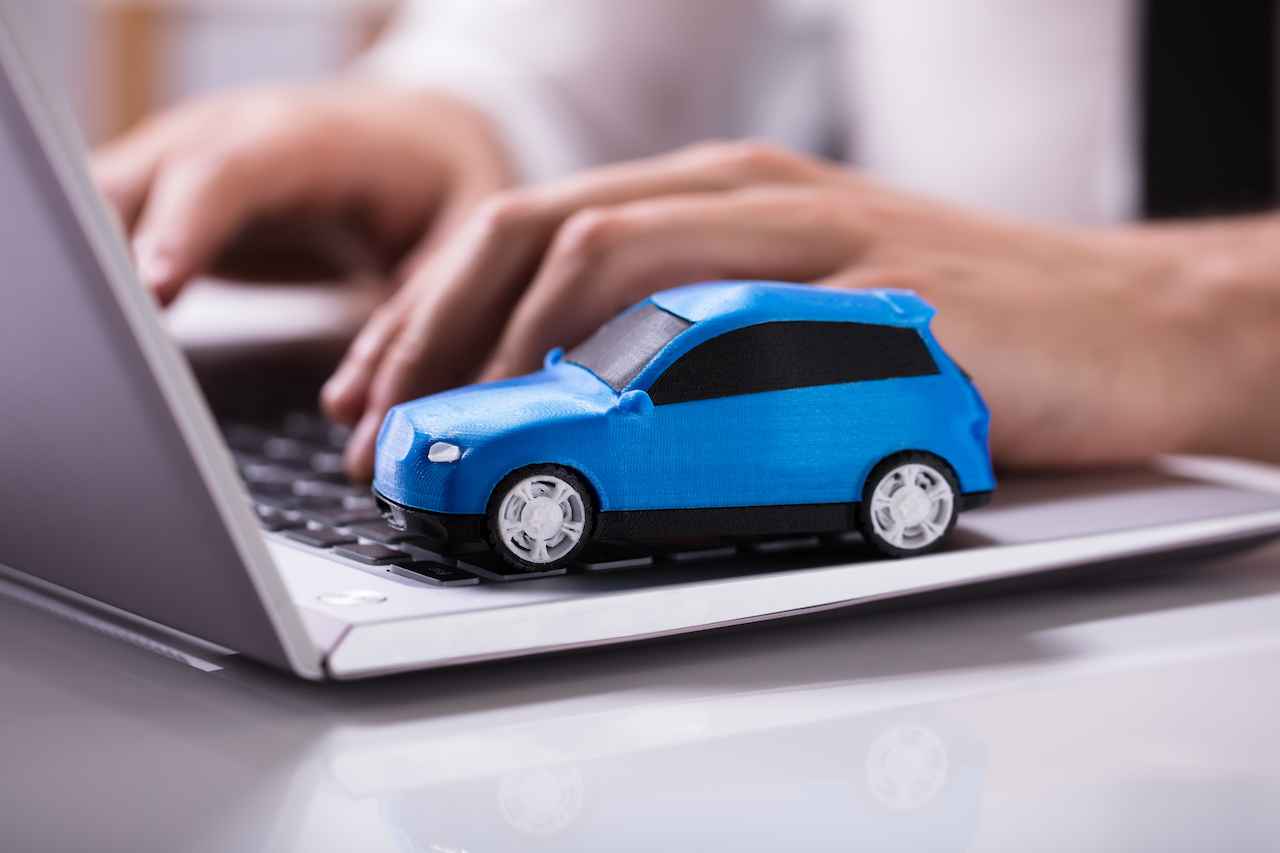 Currently, 41 percent of car owners consider their car insurance to be too expensive. And they are likely to get even more expensive, because motor vehicle insurers will raise premiums for existing customers by an average of a good 10 percent this year, a current study shows. Against the backdrop of high energy prices and tight budgets, the car-trading business could definitely be exciting in this inflation-driven year.
Nearly one in three people think about changing auto insurance. This was the result of a representative YouGov survey of decision makers (co-)responsible for car insurance questions.
Consumers' desire to switch is 25 percent higher this year than the year before. In 2021, just under a quarter of those surveyed were considering switching car insurance.
One possible reason: 41 percent of respondents who are (co-)responsible for car insurance consider their current insurance to be too expensive. 81 percent of those who are willing to switch say they want to save money with a new insurance contract. A quarter of consumers who want to switch want better insurance benefits.
81 percent want to save money
When changing insurance companies, consumers rely primarily on comparison portals on the Internet. 61 percent of those surveyed believe they find the best deals through comparison portals. 33 percent trust direct contact with the insurance company and 21 percent trust the insurance broker.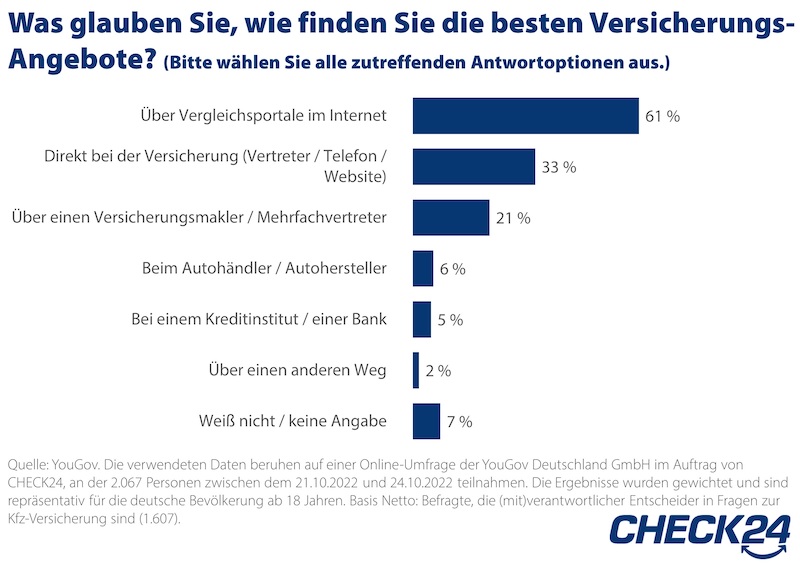 When buying car insurance, comparison portals prevail over brokers: 58 percent of those surveyed are in favor of buying through a comparison portal. 40 percent would take out the insurance directly, only 24 percent with a classic (offline) broker.
"Many policyholders feel their auto insurance is too expensive. This sentiment is not misleading: on existing contracts, we are currently seeing strong premium increases of more than ten percent on average, so in many cases it will be worth changing insurers," says Michael Roloff, managing director of insurance of motor vehicles at Check24.