ADAC SE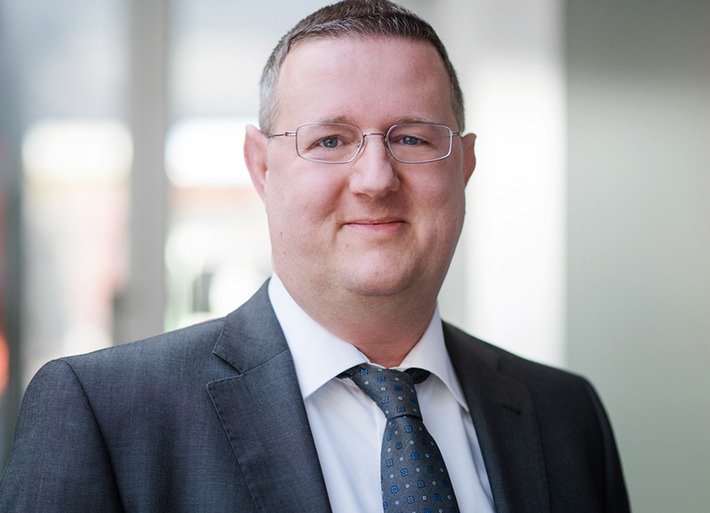 Munich (ots)
Sascha Petzold will become a member of the Board of Management of ADAC Versicherung AG on January 1, 2023. He succeeds James Wallner, who leaves the Executive Committee as planned at the end of 2022 and begins his well-deserved retirement. Within the ADAC Versicherung AG board of directors, Sascha Petzold will be responsible for composite product claims processing, the ADAC ambulance service, claims management, specialty insurance purchasing, performance management and network management.
"For more than 42 years, James Wallner shaped the successful path of the ADAC Versicherungen in numerous management positions. Among other things, the founding and successful establishment of the ADAC Autoversicherung AG, as well as the further development of the ADAC insurance products and the stations international emergency calls are among his achievements. My sincere thanks for that, as he embodies our motto 'help, protection and advice' to this day", says Dr. Claudius Leibfritz, CEO of ADAC SE and Chairman of the Supervisory Board of ADAC Versicherung AG.
Sascha Petzold will be appointed as a member of the Board of Management of ADAC Versicherung AG from January 2023, replacing James Wallner. The 47-year-old has held various positions at ADAC Versicherung since 1995, primarily in the areas of operations and claims management. He is currently in charge of the claims management department. Since January 2022, the trained insurance specialist and business economist is also a member of the supervisory board of ADAC Autoversicherung AG.
"We are very pleased to appoint an equally qualified and experienced manager from our own ranks at Sascha Petzold," says Claudia Tuchscherer, CEO of ADAC Versicherung AG. "She has contributed to the success of our company in a senior role over the past few years and has all the qualities to seamlessly take over the management of the claims department at the Board." Petzold completes the four-man management of ADAC Versicherung AG around Claudia Tuchscherer (CEO), Stefan Daehne (Sales) and Sascha Herwig (Operations, Product Management).
About ADAC SE:
ADAC SE, based in Munich, is a public limited company under European law that offers mobility-oriented services and products for ADAC members, non-members and companies. It is made up of 26 subsidiaries and associated companies, including ADAC Versicherung AG, ADAC Finanzdienstleistungen GmbH, ADAC Autovermietung GmbH and ADAC Service GmbH. As a growth-oriented market player, ADAC SE is driving digital transformation in all businesses, based on innovation and sustainable technologies. In the 2020 financial year, ADAC SE had around 2,900 employees and generated sales of €1,026 million.
Press contact:
ADAC SE Corporate Communications
Alexander Machowetz
Telephone 089 76 76 58 42
[email protected]
Original content from: ADAC SE, broadcast by news aktuell
.