Kees Finanzberater GmbH & Co. KG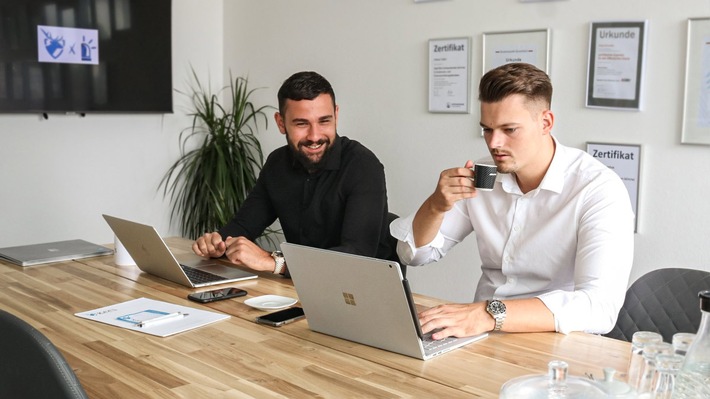 Braunschweig (ots)
In public life, firefighters ensure our safety, but they also endanger themselves and are exposed to countless risks. The correct insurance is the beginning and the end of everything and must be clarified before starting work. Because if there is an emergency and the necessary insurance is missing, the rescuers themselves are in need.
"People often only think about insurance when it's already too late," says Enis Eisfeld. He is the managing director of Blaulichtversichert.de and knows which types of insurance firefighters should not do without. In this article, he is pleased to reveal the top three insurance policies that are essential for firefighters.
1. Income Protection
For civil servants, it is invalidity. However, firefighters have other options. The risks of working in the fire service are well known, which is why disability pensions are also hard capped. There is often a gap between regular earnings and the amount paid by the employer in case of disability.
Therefore, disability insurance or basic capacity insurance is available to firefighters. The latter ensures the loss of certain abilities. They ensure income if public servants are temporarily or indefinitely unable to do their jobs. Special rates also allow G26 research to be included. It can become an exclusion criterion to work in the fire department.
2. Health insurance
In case of illness, the insurance takes care of the medical assistance or the state aid law. For the former, it is important to choose the right law; supplemental insurance can be helpful here. With the latter, choosing a good health insurer with reasonable rates is essential. Too often, firefighters are poorly advised and take out inadequate insurance.
However, it is important that the insurance is taken out at an early age and usually lasts until the end of life. Therefore, decisions must be carefully considered here in order to be well insured in old age. Subsequent changes are often associated with additional costs. Age and health also play a role in rates.
3. Adequate provision for retirement
Many officials believe that their status gives them perfect security in old age. Most of them are unaware of the differences between their last income and their pension. They also have to make a suitable pension plan. There is no golden way, after all, the protection must be individually adjusted.
It is important to invest in products that generate sufficient profitability and take advantage of all the tax advantages. If you prematurely conclude something here, you may have a supply gap in old age despite insurance. Therefore, it is important to seek detailed advice.
About Enis Eisfeld:
Together with Kolja Schneider, Enis Eisfeld is CEO of Kees Finanzberater GmbH & Co. KG and founder of Blaulichtversichtert.de. With his own career as a police officer on his resume, experts have acknowledged the gaps in the area of ​​civil servant insurance. Today, Enis Eisfeld and his business partner, as independent insurance brokers, help public officials to optimally position themselves and protect themselves under insurance. More information at: https://kees-finanzberater.de/branchen/angebote/
Press contact:
Kees Finanzberater GmbH & Co. KG.
Represented by: Kolja Schneider and Enis Eisfeld
Website: https://kees-finanzberater.de/
E-mail: info (at) kees-finanzberater.de
Press contact:
Ruben Schaefer
[email protected]
Original content from: Kees Finanzberater GmbH & Co. KG, broadcast by news aktuell
.