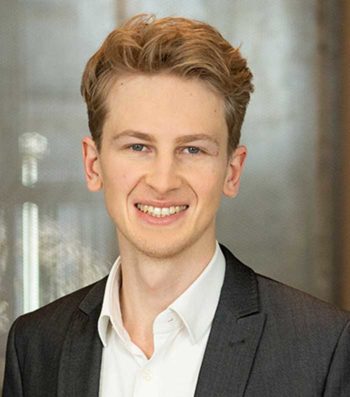 Integrated insurance is one of the most exciting developments we are seeing in the digitized insurance market. Almost all consumption situations can be sensibly supplemented by insurance. For example, when buying a smartphone, screen shatter insurance may make sense. But what product do you offer to whom and when? The problem is that insurance is not a product where people like to discuss the latest trends or regularly look for even better deals. Rather, taking out insurance is a necessity to which you spend as little time as possible.
by Gustav Spat and Kevin Hackl of Bitkom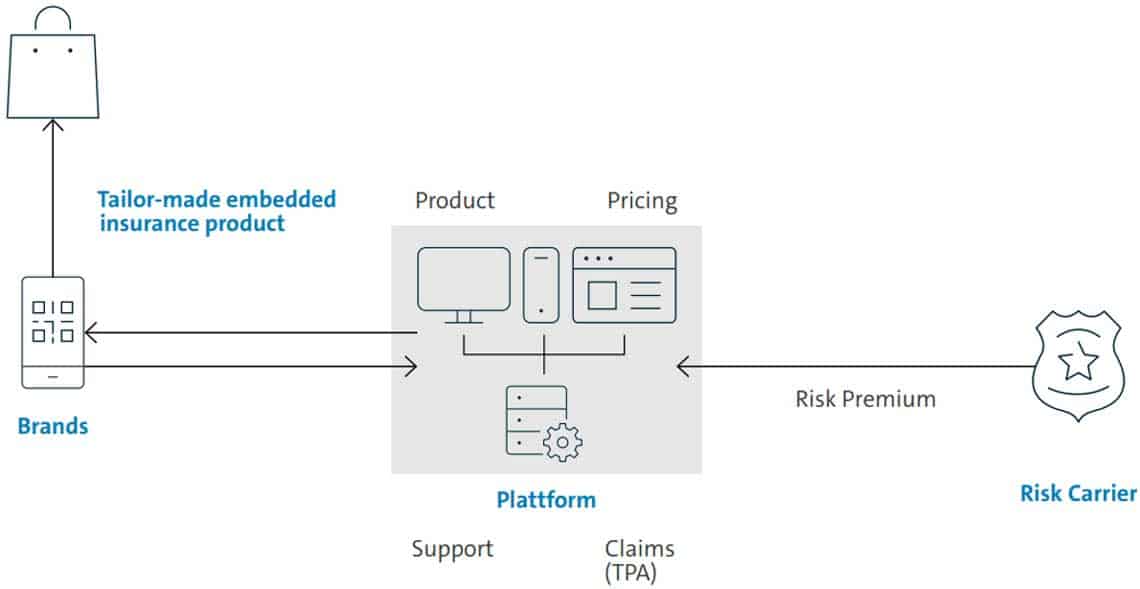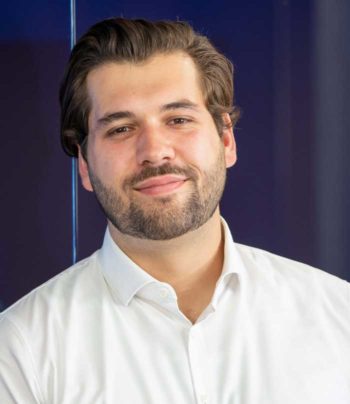 Dhe basic idea behind integrated insurance lies in overcoming this barrier: through the digital path and with the help of data and technology, personalized and needs-driven insurance options are integrated into the customer journey. Customers are spared unnecessary trips and insurers incur lower selling costs because consumers have the opportunity to purchase personalized insurance with just one click at checkout, for example, an online store. In short: the product comes (as a useful additional service) to the customer and not the other way around. An example many of us are familiar with: cancellation insurance offered on a travel portal. The model generally follows a B2B2C structure, in which insurers (B) offer insurance to clients (C) through a third party (B). The third-party platform combines the insurer's and third-party products. The difference with the so-called annex insurance is mainly the addition of data and technology elements, which allow the focus to be even more on the client.
Troubleshooting through Embedded Insurance
For insurers, integrated insurance creates completely new opportunities for targeted sales at the point of sale (POS). The interfaces (API) that allow access to the necessary data are essential here. This gives insurers the opportunity to be in the right place at the right time with the right product. This also reduces the effort and complexity for the insured, since they are collected directly at the time of the purchase decision, at the POS, and their attention is drawn to a risk against which they can still be protected at the time of purchase. Make the purchase.
More and more transactions are moving to the digital space. As a result, insurance solutions that integrate with the digital customer journey are rapidly gaining importance. For both parties, clients and insurers, there are new opportunities that have been optimized through personalization."
Digital Finance Conference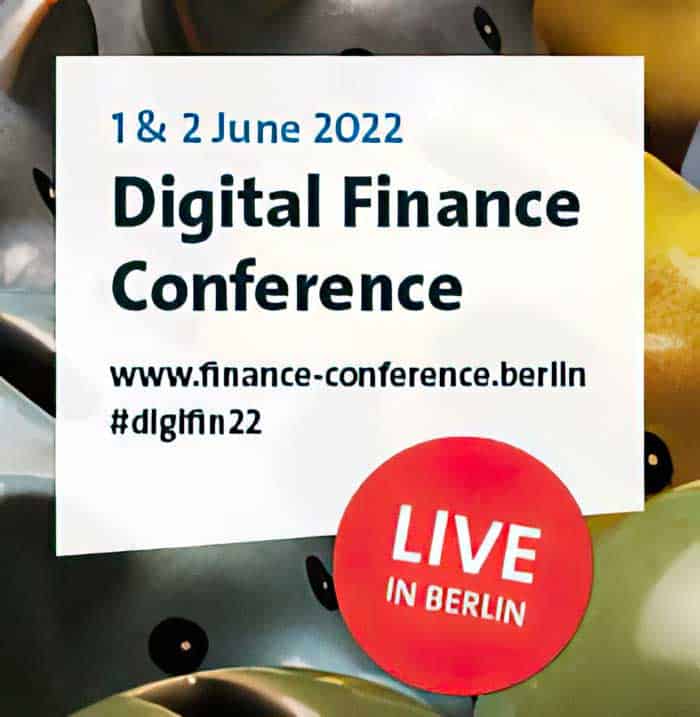 About him Digital Finance Conference (place) of Bitkom, #digifin22, Bitkom and its guests will discuss future-oriented technologies, business models and strategies with decision-makers and experts from politics, established companies and the most promising FinTechs and InsurTechs on June 1-2 in Berlin.
With the conference, Bitkom wants to break down the silos in the finance and insurance ecosystem and drive the digitization of the industry.
In addition, the sales difficulties of the classic brokerage business, which were exacerbated by Corona, can be reduced with the help of integrated insurance. Integrated insurance is probably one of the best examples of how sales channels can be complemented and rebuilt through digitization. Even previously unavailable customer groups can be addressed. This can, for example, strengthen insurance sales between regions. Another important aspect is the lower costs. In the context of the commission cap for residual debt insurance introduced in 2022, the low cost of integrated insurance offers an interesting business area here. However, the success of integrated insurance products can be undone by regulatory measures such as temporary decoupling.
use cases
The use cases come from different industries and thus demonstrate the many advantages of integrated insurance.
Moonshot Insurance has developed a solution for users of mobile wallet provider Stocard. If you pay with a virtual credit card, you can protect yourself against screen breakage and smartphone theft in just three clicks. In case of damage, for example a cracked screen, a photo and the IMEI number of the smartphone are sufficient as proof.
Author Kevin Hackl, Bitkom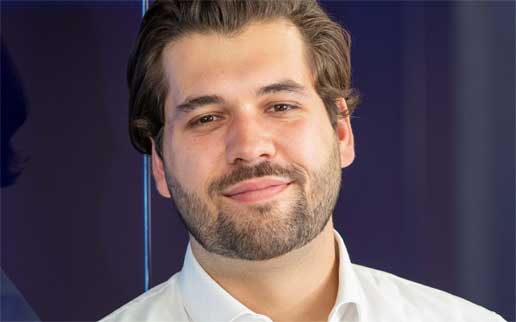 kevin hackl
is on Bitkom (website) responsible for the Digital Banking and Financial Services division. In his role, he drives the digitization of the payment, banking and FinTech ecosystem and manages the lobbying agenda for the digital financial hub. The focus is also on networking in an increasingly heterogeneous landscape of established companies, FinTechs and technology companies. Before joining Bitkom, Kevin worked at a global consulting firm for clients in the financial industry.
Another example is startup Playbrush's complementary dental insurance that is built into the toothbrush. Sensors built into the toothbrush can, in conjunction with an app, guide people when brushing their teeth and record brushing frequency and duration. The insurance consists of a parametric part, depending on the frequency and duration, there is an annual dental hygiene subsidy and coverage for white fillings.
Customers are interested in pay-as-you-go subscriptions for car-sharing deals. An insurance offer adapted to the database can then be made on a case-by-case basis.
Prerequisites and technical requirements
Work data exchange:
To materialize the positive effects and boost development, what is needed above all is a functional data exchange via APIs.


Customer data is a core component of integrated insurance. These must be retrievable, shared and forwarded from the moment the data is generated and stored."

In this way, separate worlds can be linked and a platform is created. Open insurance initiatives such as the Free Insurance Data Initiative (FRIDA), for example, are committed to this. Its aim is to develop standardized interfaces and thus create a direct connection between insurers, external providers and customers.
Security:
It is essential that all parties involved are protected from attack as much as possible. Therefore, authentication and authorization methods should (further) be developed and standardized together. Access to data through APIs must be secure and comply with data protection. In addition, users must be able to decide sovereignly what data they make available to whom and for what purpose.
Adaptability:
The platforms must be able to be configured as freely as possible and thus allow adaptation to fluctuations in calls and load changes. Also, an open design and the use of open source components are interesting because this allows components to be further developed together.
IT: solution and problem?
Author Gustav Spat, Bitkom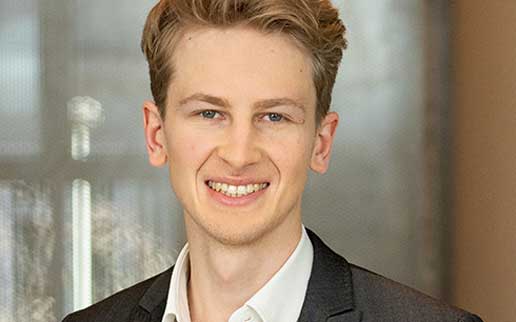 Gustav Spaet
has been with Bitkom as a digital transformation trainee since 2022 (website) and works in the areas of Digital Insurance & InsurTech, as well as Digital Banking & Financial Services. There he promotes the digitization of the insurance and financial ecosystem. Before coming to Bitkom, Gustav Spät gained experience in development policy and was committed to inclusive financial systems and insurance solutions. Gustav has a Master's degree in Economics from KU Leuven (Belgium).
Integrated insurance products thrive on fast pace, flexibility, and adaptability. Insurance IT needs to be prepared for all of this. As a result, IT's goals are relatively clear. However, current insurance systems often do not correspond to these. A complete restructuring of the company's IT is very complex and does not have to be done all at once. Instead, you can start step by step with a microservice layer. In this way, the foundations for further corporate transformation can be laid.
Ideally, integrated insurance should always be seen as a complete digital transformation project. This shows that cooperation can significantly speed up implementation: it may be better not to reinvent the wheel, but to commission it from a professional."
Infrastructure as a service and SaaS will become increasingly important. Flexibility, speed and security are core elements of a digital IT infrastructure and form the long-term foundation for implementing integrated finance and insurance.
conclusion
The following applies to all insurers: the market is changing and with it the needs of customers.
Embedded insurance is a promising and much-discussed way to achieve positive effects in this process of change for both clients and insurers."
That is why we also addressed this topic in the Bitkom Digital Insurance & InsurTech working group and published a white paper publishedGustav Spat and Kevin Hackl, Bitkom
You can find this article on the Internet at the website:
https://itfm.link/138592