Ford-Werke GmbH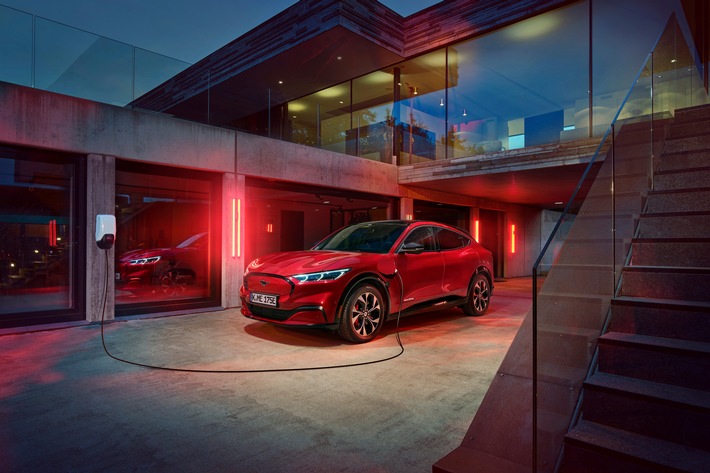 Colony (ots)
Ford's New Premium Car Insurance Option with Mileage-Based Billing
Particularly interesting for infrequent drivers.
Includes comprehensive insurance protection and quality repairs at a Ford partner shop
Ford is now expanding its Ford auto insurance offering to include a new "FAV Live" rate option. With "FAV Live", policyholders only pay for the kilometers they actually drive. Therefore, "FAV Live" is a cheaply priced alternative, especially for people who drive infrequently. The fee is also attractive to customers who want full cost control. Because they pay a basic premium at the selected "FAV Live" rate based on an annual mileage of 1,000 kilometres. For each additional kilometer, depending on the current class without claims, a fixed amount of euro cents is charged.
The vehicle reports monthly kilometers traveled to the insurer through the correspondingly activated modem. At the same time, the customer receives the corresponding information by email. Invoicing with kilometer precision is done annually.
In addition to the new rate option, Ford drivers also benefit from the comprehensive insurance coverage of Ford auto insurance. For example, in the worst case, quality repairs are guaranteed at Ford Partner operation.
*Ford Auto Insurance offer from Allianz Versicherungs-AG, Königstrasse 28, 80802 Munich. Prerequisite: Policyholder/youngest driver at least 23 years old, at least without class 2 claims (civil liability and comprehensive insurance). The General Conditions of Motor Vehicles (AKB) and the insurer's special conditions for Ford automobile insurance apply.
Ford-Werke GmbH
Ford-Werke GmbH is a German automobile manufacturer and mobility provider based in Cologne. The company employs around 19,800 people at its locations in Cologne, Saarlouis and Aachen. Since its founding in 1925, Ford plants have produced more than 47 million vehicles. Additional press information is available at http://www.media.ford.com.
Press contact:
Isfried Hennen
Ford-Werke GmbH
0221/90-17518
[email protected]
Original content from: Ford-Werke GmbH, transmitted by news aktuell
.