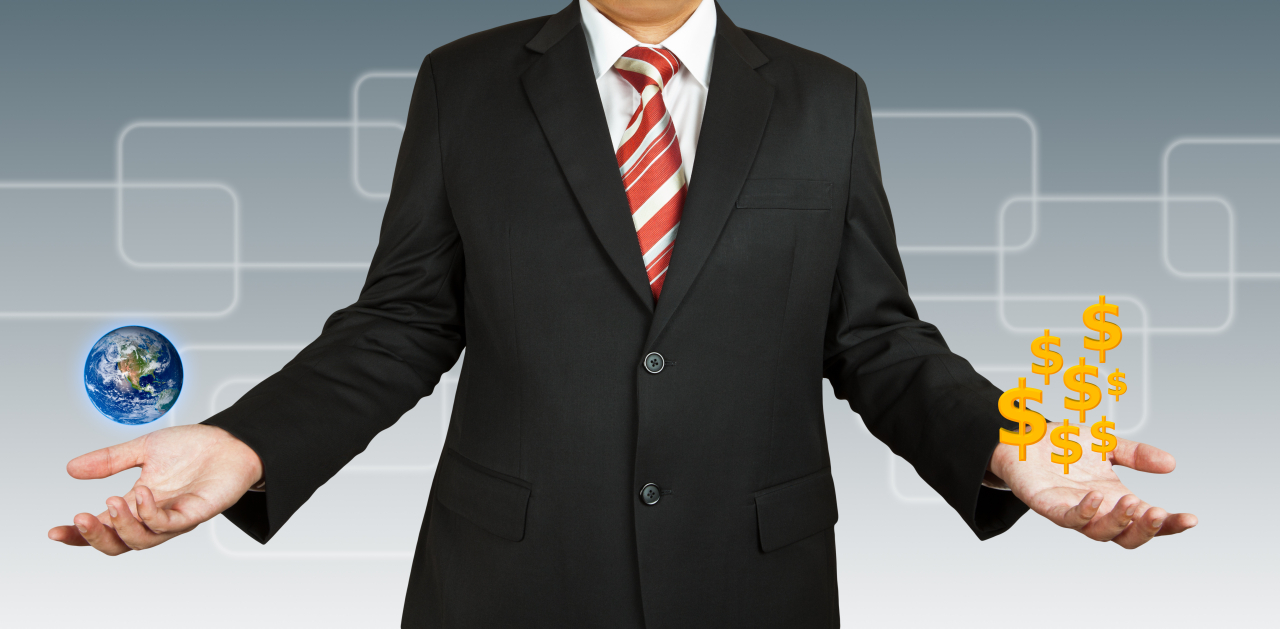 Franke and Bornberg's ESG company rating examines the shift towards sustainability among insurers, at least for the three companies that participated: Barmenia, Generali and Zurich.
Almost two years have passed since the insurer association GDV committed itself to the sustainable restructuring of the economy and society with a position paper. After all, with more than 1.7 trillion euros in capital investments, the insurance industry has important levers for a fairer future for grandchildren. But how specifically do insurers manage the path to becoming a sustainable company?
That's what Franke and Bornberg wanted to find out in the company's ESG rating. The rating is based on the voluntary commitment of the insurers involved. Since only the three insurance companies Barmenia, Generali and Zurich participated, the analysis cannot provide an overview of the overall market.
However, since the companies have provided extensive information according to analysts and have further deepened it in the dialogue with Franke and Bornberg, the results may show developments.
Performance is examined in areas E for "environmental/environmental", S for "social" and G for "good corporate governance". The first ESG company rating was published in August 2022. Three months later it is time for an interim assessment.
Ranking based on supplied data, not sustainability reports
The ESG company rating considers a total of 21 different assessment areas with 83 test points, of which the "exclusion criteria" aspect is assessed in all three ESG fields. In doing so, Franke und Bornberg only uses data it has collected and its own research. Unlike Zielke Research Consult and Morgen & Morgen, which recently published their ESG company rankings, Franke and Bornberg do not use company sustainability reporting.
According to Franke, theoretically non-financial reports or sustainability reports could also be used. However, his information is hardly comparable because there are still no binding standards for reporting. This research approach allows, for example, that data such as electricity or water consumption are not only collected as absolute values, but also by full-time equivalent. The uniform question grid also ensures better comparability. "As long as there are no fixed guidelines, companies like to present themselves from their best side in sustainability reports. The less positive aspects are often neglected. Our catalog of questions gives little chance of greenwashing," says Frank.
Each insurer examined has different strengths
As a result, participating insurers show different degrees of sustainability depending on the ESG dimension. "Each insurer shows different strengths in detail," says Franke. While midsize insurers with strong ties to their home region can often do well in the social arena, governance issues generally play a larger role in international companies due to the higher requirements.
The following examples show the services with which insurers have reached the top of the respective ESG discipline.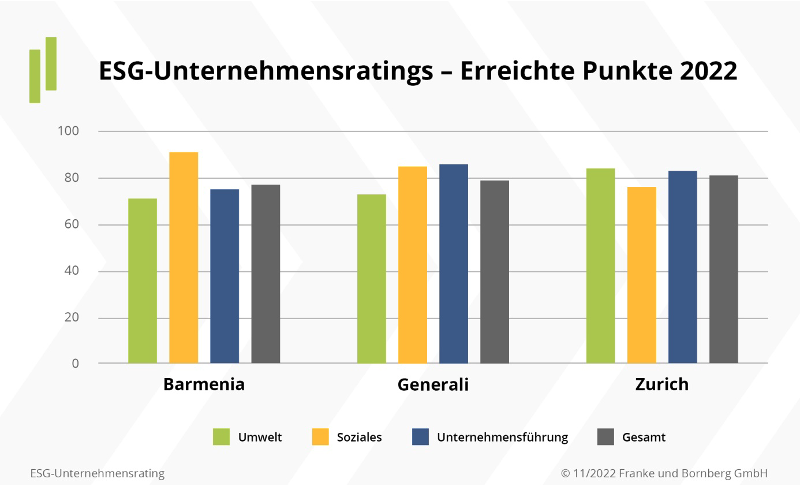 Read how to proceed here.