Clark Germany GmbH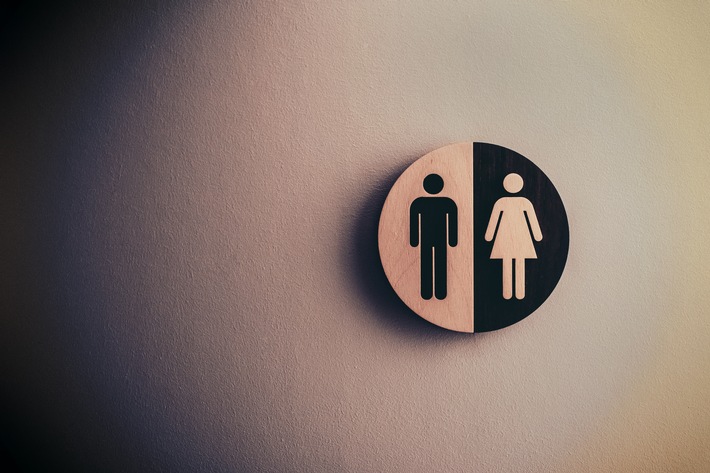 Frankfurt am Main (ots)
Men love risk and women like to play it safe. If you believe these clichés, women in our society should have much more insurance than men. But this is not the case! Depending on the insurance product, there is also a "gender gap" in Germany. This is shown by the results of a joint study by the digital insurance administrator CLARK and the YouGov research institute. With the help of its app, CLARK is trying to solve inequalities digitally: the first internal data from the insurtech shows how this works.
man vs man Women: Greater difference in private health insurance and long-term care
A current representative study with the YouGov research institute shows that the so-called "gender insurance gap" only exists in certain categories of insurance. The most significant difference between the sex groups can be seen in private health insurance. Overall, only about 17 percent of German citizens surveyed have private health insurance; however, it is about 20 percent among men and only 13 percent among women. [1].
"This insurance gap is particularly due to the income gaps that still exist between women and men," says CLARK insurance expert and board member Dr. Marco Adelt. Only seven percent of women surveyed in Germany have private long-term care insurance; for men, on the other hand, the figure is 13 percent. "In the context that women are more likely to be affected by poverty in old age due to their often lower salary, private pension insurance should be used to ensure their standard of living in old age," Adelt continued. .
There are also significant differences between the groups in terms of work disability insurance. While 17 percent of men say they protect themselves against long-term income loss, only 13 percent of women do. "Here you can also see that the risk of not being able to continue practicing the profession due to physical or mental limitations is less insured for women than for men", describes CLARK's insurance expert and warns: "One in four people becomes unable to work at least once in his life, whether he is a man or a woman, no matter how much income a person has, the work itself finances his life and therefore must be well insured".
Digital advice should close the gender gap in insurance
CLARK sees an attempt to bridge the insurance gap between the sexes by offering a digital insurance solution: "We want to make it easy for everyone to get an overview of their own insurance situation and in just a few clicks get expert insights and advice." for individual life situation," says Adelt. Digital insurance manager CLARK is already seeing early successes on its own app, though significantly more than half of the more than 500,000 customers are men (68 percent) and only about 32 percent are women. [2]. "However, looking at activities and use of the CLARK app shows that more women (66.5 percent) than men (60.7 percent) complete the digital questionnaire (demand check) in the first four weeks to find out if they are adequately insured", explains Dr. Marco Adelt.
The average number of insurance products highlights the closing of the gap: male clients have an average of three products, while female users have 2.86 insurance policies. "It's also interesting that among all users, more women than men are interested in new insurance products and apply through the CLARK app. And when it comes to new products, women on the app are at least as determined as the opposite sex," reports CLARK co-founder Adelt. "Even if there are still gender gaps in insurance coverage, we are well on our way to closing the gender gap in insurance with the help of our digital solution," concludes Adelt.
Sources:
[1] The data used is based on an online survey conducted by YouGov Deutschland GmbH, in which 1002 people participated between 14.03. and 03/16/2022 participated. The results were weighted and are representative of the German population aged 18 and over.
[2] The data used is based on an internal data collection conducted by digital insurance administrator CLARK on May 17, 2022.
Press contact:
CLARK Press:
Christina von Beckerath
[email protected]
Original content from: Clark Germany GmbH, broadcast by news aktuell
.