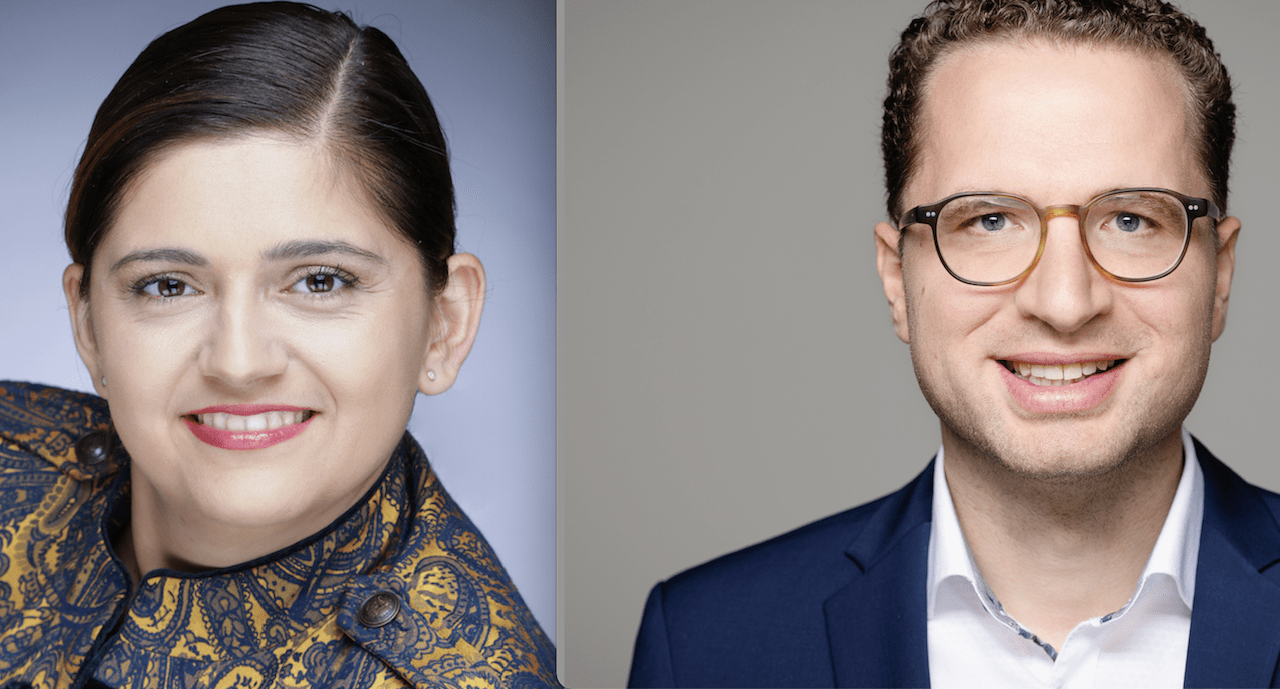 In 2017, Ergo founded the digital subsidiary Nexible. Cash. he spoke with the two managing directors Valentina Brebenaru and Jonas Boltz about the digitization efforts of the insurance industry, current digitization trends, customer wishes and future visions.
Nexible was founded in 2017 by Ergo. How has the company developed in terms of sales during the last 20 months of the pandemic?
Boltz: We have grown steadily since our foundation and our business model has proven to be particularly good during the Corona phase. Last year we placed new dental and travel insurance on the German market during the pandemic and the Nexible team has grown by almost 50 percent in the last two years.
The pandemic has become a massive digitizationtion thrust. How have customer needs changed in the last 20 months? And what changes has this caused in you?
Boltz: The corona pandemic has had a huge impact on the consumption behavior of many people: more and more people work from their home office, shop online, and instead of going to restaurants, many people use delivery services. Internet issues and digitization have become an integral part of everyday life for many of us. Personal contact in purchasing processes, but increasingly also in service processes, is often replaced by digital interaction. At Nexible, we believe that this trend will continue in the long term. In addition, a greater awareness of risk can be observed in society. We have reacted to this with our new products, such as our travel insurance. Anyone who is planning a trip and can get sick with Corona develops the need to protect against it. This is exactly the protection we offer our clients.
Brebenaru: At the same time, customer expectations for digital services continue to rise: What I am used to as a customer of Amazon, Netflix & Co., I now expect from my digital insurance as well. For us, this is an important motivation to constantly improve the technology used. To take this into account, Nexible created Innovation Days, during which the market is surveyed for new technologies every quarter to better serve the needs of digital customers.
We have seen digital insurers founded by large parent companies in recent years: Andsafe, Adam Riese, Friday, Neodigital, Deutsche Familienversicherung – what sets Nexible apart from its competitors?
Boltz: Our completely digital business model allows us to bring the usability that many people in other industries know online to the topic of insurance. Instead of a direct line, we have all relevant information available immediately and at any time with the click of a mouse. Contract changes or damage reports can also be easily done on our customer portal. Our clients appreciate this degree of flexibility and transparency and make use of it. At the same time, this approach allows us to automate our processes to a high degree. We pass on the resulting cost advantage to our customers in the form of a very good price-performance ratio.
How would you evaluate the digitization efforts of insurance companies? How far are insurers now from aligning their business models with technology? What do the digital experts say?
Brebenaru: Even if there is still a long way to go towards true digitization in the insurance world, the corona pandemic has put even more focus on digitization throughout the industry. In many cases, these are developments that have been planned for a long time, but have been reprioritized in recent months. However, there is a fine line between too much digitization and what the customer needs: technology can offer a high level of automation, but it is important to focus on solving customer requests and problems.
Let's talk about developments in the market: What digitization trends are we currently seeing?
Brebenaru: A significant technology is the use of artificial intelligence in our processes. The trend has been around for just over two years and many insurers are now trying to use AI more effectively. For example, we are focusing on an AI process that significantly improves the degree of automation in our vehicle damage reporting. Based on the information in the online damage report, for example, an initial damage calculation is performed automatically without any manual intervention. We have also automated many areas in the area of ​​customer communication. For example, our AI can read unstructured emails and analyze their text content. Furthermore, low-code platforms are an important foundation for any digital insurer that wants to offer its clients the greatest possible automation and flexibility.
His boss is Mark Klein, CEO of Ergo Digital Ventures. As managing director, how independent are you from your parent company, Ergo?
Boltz: At Nexible we develop digital offers for online customers and are consciously equipped with our own brand and great independence. At the same time, we also draw on our group's expertise in important areas.
Offers car, motorcycle, travel and dental insurance: Were the rates developed independently?
Boltz: Our products are closely aligned with the needs of our customers and are specially adapted and developed for our target group. Depending on the product, we work together with the Ergo experts.
Are there plans to expand the rate range to include other segments in the real estate segment, such as residential buildings or household items?
Boltz: After focusing on expanding our product portfolio last year, we will expand our international presence in 2022 and offer travel insurance in Austria in addition to our car insurance.
Keyword white labeling: Do you also offer your products to other companies or are there plans in this direction?
Boltz: No, this is not currently planned.
As a company, you have declared a goal of "zero cancellation insurance": A goal of zero cancellation rate is remarkable. How exactly do you want to achieve this value? Tell us what is your strategy here?
Boltz: The cancellation rate is an important success factor for us. We start to convince our customers with our long-term digital services. This is only possible by continually reviewing our processes. We've made a lot of progress here in the last few months, but we haven't reached our goal yet.
Brebenaru: Customer expectations of digital services will continue to rise. This observation is an incentive for Nexible to constantly improve and further optimize the technology used.
I would like to continue again. Ultimately, zero cancellation means nothing more than complete customer satisfaction: What do customers expect from a digital insurer?
Boltz: Our clients value the simplicity and transparency of our processes and services. Good usability begins with the signing of the contract. Our goal here is to make our customers a suitable offer after a few understandable questions. When it comes to claims processing, customers are particularly interested in speed. Anyone who has ever suffered damage and depends on their car knows how important it is to have the damage resolved quickly and reliably. Our digital processes and communication channels offer many advantages here. Damage is reported in just a few clicks and digital processing can begin.
Brebenaru: Of course, it is important to continually improve our customers' experience and respond to our customers' needs. I can also change my contract or complete my contract at two in the morning and this is done.
The interview was conducted by Jörg Droste, Cash.