Munich association insurance group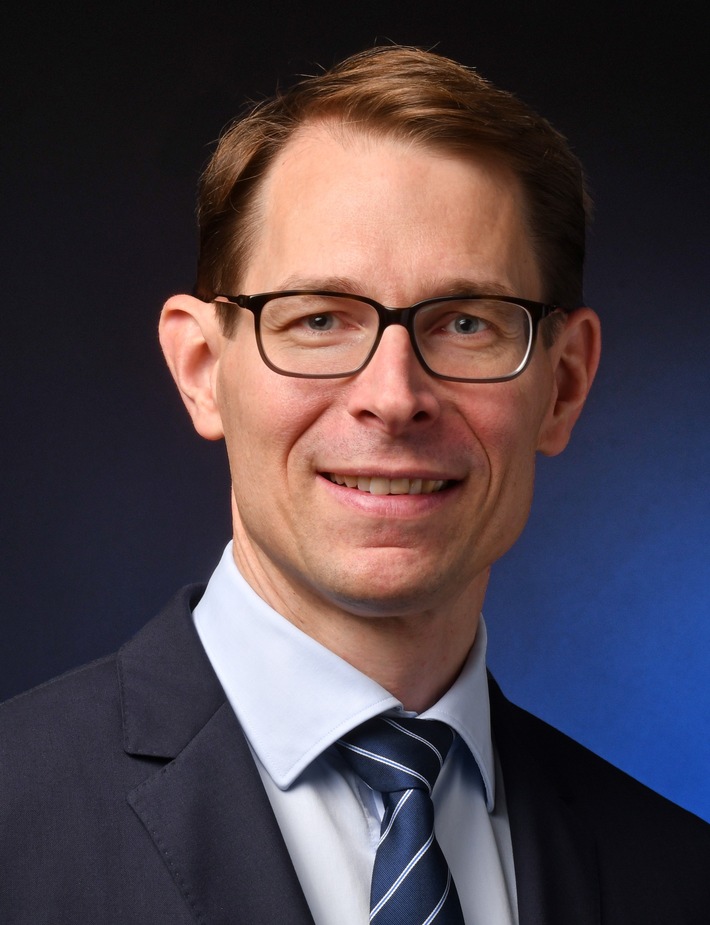 Munich (ots)
Dr Joachim Ziegler, LL.M., has been Head of the General Insurance Division of the Münchener Verein Versicherungsgruppe since November 1, 2021. The 47-year-old, born in Stuttgart, comes from the Allianz Group. Most recently, he was Head of Tribes Existing Client Management in Market Management at Allianz Deutschland AG and in this role he was responsible for data-driven client interaction.
Dr Joachim Ziegler is a lawyer. He completed his university education in Heidelberg and Montpellier. He received his Master of Laws (LL.M.) from Columbia University, New York City. After studying and completing his legal internship, he joined Allianz SE in the growth markets area and held various management positions before moving to the Munich association, including Head of Sales Non-Life Business in Bavaria, Manager of Branch and Head of Portfolio Governance and appearance in the market.
In his new role, as department head of the Allgemeine Versicherungs-AG division, which focuses on the strategic core target group of skilled trades, he is responsible nationwide for product development as well as operations and claims, both in the private as well as the commercial sector. with Dr. Joachim Ziegler he will lead the hitherto smallest division of the Munich club on a path of sustainable growth. He reports to Dr. Stefan Lohmöller, board member and COO of the insurance group of the Munich association.
"We are pleased to have gained an experienced manager for this prominent position at Dr. Ziegler. With his outstanding qualifications and insurance and market experience, he will excellently strengthen our team and accelerate our growth course," emphasizes Dr. Lohmöller.
"I am very happy to strengthen the Munich association which, with its tradition and almost 100 years of experience, has an excellent reputation as a service insurer in the trade. My goal is to provide general insurance for the Munich association with high performance, the Innovative product solutions and customer-oriented processes continue to develop in such a way that new businesses grow continuously in the years to come", emphasizes Dr. Joaquín Ziegler. "It is very important to me to always focus on the customer and to maintain trusting cooperation with our business partners and employees."
Press contact:
Munich association insurance group
Corporate and press coordination center
Johannes Schuster MA
press secretary
Pettenkoferstr. 19
80336 Munich
Telephone: 089/51 52 1154
Fax: 089/51 52 3154
[email protected]
www.muenchener-verein.de
Original content from: Münchener Verein Versicherungsgruppe, broadcast by news aktuell
.