ADAC SE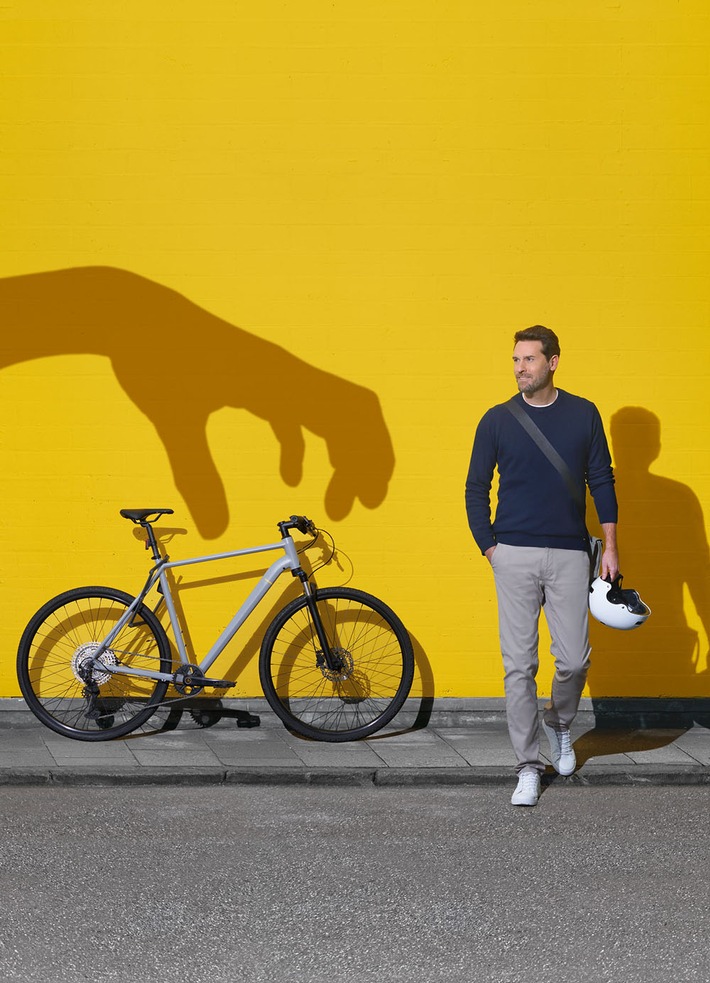 Munich (ots)
According to police crime statistics from the Federal Ministry of the Interior, more than 233,000 bicycles were reported stolen in Germany in 2021. Compared to the previous year, the number of thefts has dropped by 10 percent. In contrast, the amount of damage caused by bicycle theft reached a record value in 2021, according to statistics from the General Association of the German Insurance Industry. This is slightly higher than the previous year at around €110 million. It is quite striking that the average damage has almost doubled in the last ten years, going from 440 to 860 euros. This increase goes hand in hand with the constant price increases of bicycles and e-bikes.
In order to best protect the now expensive bicycle or e-bike, ADAC recommends additional measures for optimal protection in addition to adequate bicycle insurance. With these five tips, cyclists can ensure maximum security so that, in the best case scenario, their bikes are not stolen in the first place:
If possible, park your bike in your own line of sight or where it is clearly visible to others.
Avoid unsafe parking spots, when in doubt document location and safety with a cell phone photo
Use a high-quality padlock to lock
Switch on instead of off, even in confined spaces
If possible, remove or secure accessories (e.g. lighting, saddle, kickstand and mounts)
In the worst case, the following applies: Especially with high-priced bikes, you need to make sure you have adequate insurance coverage to cushion the financial loss.
product offer
the ADAC bike insurance With the theft protection and repair modules, there are bikes in the mid-price segment up to 1,500 euros new or pedelecs up to 3,000 euros for less than 100 euros per year – for ADAC members at a special price of less than 90 euros. Building blocks can also be selected individually if desired.
The insurance premium is based on the purchase price of the bicycle/pedelec. Benefits are always paid without a deductible. Depending on the age of the bike, one bike, all of one person's bikes, or the family fleet can be insured.
the ADAC bike insurance It can be requested at all ADAC offices as well as online or by phone at 089 558 95 65 40 (Monday to Saturday from 8 a.m. to 8 p.m.) and offers coverage from the day after its completion.
More information on the scope of services and conditions is available here
About ADAC SE:
ADAC SE, based in Munich, is a public limited company under European law that offers mobility-oriented services and products for ADAC members, non-members and companies. It is made up of 26 subsidiaries and associated companies, including ADAC Versicherung AG, ADAC Finanzdienstleistungen GmbH, ADAC Autovermietung GmbH and ADAC Service GmbH. As a growth-oriented market player, ADAC SE is driving digital transformation in all businesses, based on innovation and sustainable technologies. In the 2020 financial year, ADAC SE had around 2,900 employees and generated sales of €1,026 million.
Press contact:
ADAC SE Corporate Communications
Thomas Biersack
T 089 76 76 29 77
[email protected]
Original content from: ADAC SE, broadcast by news aktuell
.