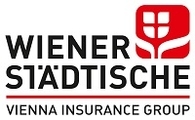 For the first time, the FMVÖ-Recommender-Award recognizes the services provided by employees in banks and insurance companies. The winner: Wiener Städtische Versicherung.
Vienna (OTS) – Corona has led to the growing importance of communication channels such as the telephone or email. Customers now communicate more and more in one way or another. Service centers, but also consultants, are becoming more and more important. FMVÖ honored this for the first time this year with the special "Best Customer Service" award, with Wiener Städtische as the winner.
The award ceremony took place on May 11, 2022 as part of the gala of the Austrian Financial Marketing Association (FMVÖ). "Customer satisfaction and excellent service is our top priority." Board member of Wiener Städtische Manfred Bartalszkywho accepted the award. "Delivering quality of service at this level, even during the pandemic, is superior performance. For that, I would like to thank our employees, who do outstanding things every day; receiving the Recommender Award confirms this and makes us all proud".
A total of 8,000 people were surveyed, who rated waiting time, response quality, and problem-solving ability, among other things. When asked "How satisfied were you with the service over the phone or by email?" in the school rating system, 84 percent of respondents gave Wiener Städtische a rating of 1 or 2.
Wiener Städtische is available to its customers 24 hours a day, seven days a week. All contact options (phone, email, video consultation, service bot or live chat) are available at wienerstaedtische.at/kontakt.
Referral Award: Result of a Representative Study
The FMVÖ-Recommender-Award was created in 2007 by the Austrian Financial Marketing Association (FMVÖ). Since then, clients of Austrian banks and insurance companies who have been advised at least once in the last twelve months have been surveyed annually in a representative study on their willingness to recommend the company. In 2022, 8,000 interviews were conducted, half by phone and half online.
The press release and a press photo can also be found at wienerstaedtische.at
Questions and contact:
WIENER STÄDTISCHE insurance
Corporate Communications
Schottenring 30, 1010 Vienna
Christian Kreuzer – direction
Telephone: +43 (0)50 350 – 21336
Email: c.kreuzer@wienerstaedtische.at
Marion Ribarit
Telephone: +43 (0)50 350 – 21049
Email: m.ribarits@wienerstaedtische.at
.