sure
Refugee admission: what hosts need to consider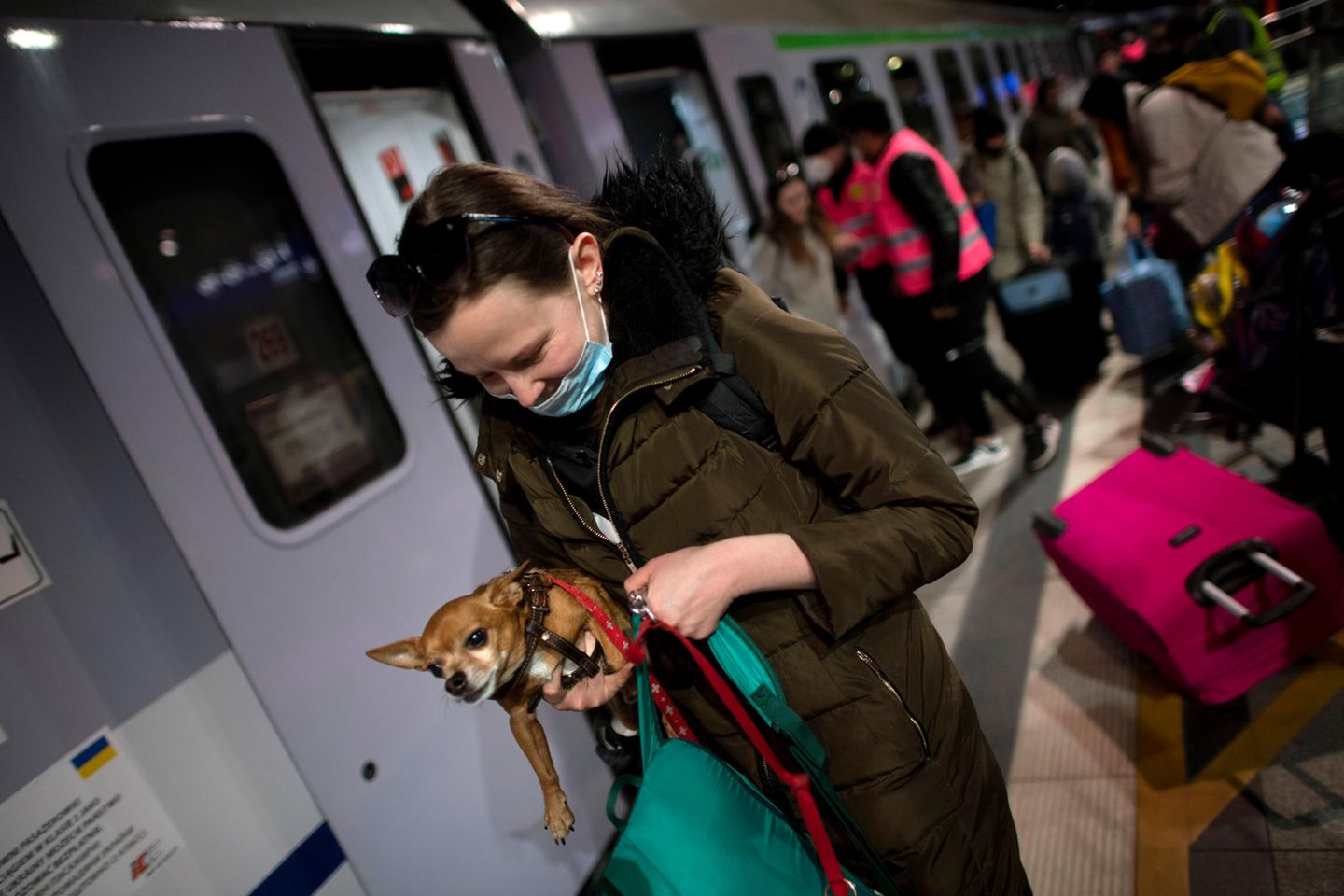 Many individuals are currently hosting people who have had to flee Ukraine. What hosts must consider under the insurance law
The Russian war of aggression against Ukraine is causing horror throughout the world. In Europe in particular, the invasion was a real reality check. In order not to sit idly by and help the millions of people who have to flee the war, more and more German citizens are organizing. They offer their private accommodation, without which many German cities would simply not be able to provide adequate care for all those seeking protection. Anyone who agrees to make their four walls available as an individual must be informed in advance about their rights and obligations. The state and insurance companies cover part of the costs incurred.
According to the Integration media service, between the end of February and the middle of May 2022, around 727,200 people from Ukraine were registered with the German Central Register of Foreigners (AZR). However, it is not clear how many war refugees there really are in Germany. Because Ukrainian citizens can enter the European Union without a visa and move freely within its member states.
A significant proportion of those who have fled find refuge in private individuals. This is shown by an evaluation of the Federal Ministry of the Interior (BMI). According to this, about a quarter of Ukrainians surveyed currently live with friends, and 19 percent with relatives. Another 22 percent found accommodation in other private apartments. "We are excited about the great willingness to help in Germany," says Andrea Kothen, a consultant at the aid organization ProAsyl, adding: "We would like that for all refugees in Germany, not just from Ukraine."
social services for refugees

Anyone who hosts refugees not only supports them, but also the municipalities. Because housing such a large number of refugees creates organizational problems for them. Despite all the willingness to help, hosts need to be aware that accommodating people can also mean an additional financial burden, says Kothen: "Hosts need to be aware that there will be additional costs due to increased electricity consumption, heating and water, as well as wear. in the apartment".
In principle, hosts can demand rent from the refugees they host. But: "The state knows that many refugees do not have assets or cannot access them," says Kothen. "That is why the state grants social benefits without bureaucracy to Ukrainian refugees." For this, it is advisable to draw up a sublease contract, which ultimately manifests the payment obligation. In this way, hosts receive financial compensation from the state for their additional costs.
The insurance industry helps

The insurance industry also plays its part. For example, many insurers are now extending private hosts' household goods insurance coverage to their Ukrainian guests. The household policy protects personal property, that is, furniture, televisions or clothing, in case of damage from fire, lightning, storms and hail, mains water and theft. The host's belongings are then insured free of charge on the host's household goods policy. Important for hosts: "Some of the rates also cover carelessness on the part of the refugees," says insurance broker Holger Schnittker from Steinfeld. The insurer then also compensates for financial damage to the home if an accident occurs and a guest forgets a lighted candle, for example, causing a fire.
Many insurers are also expanding private liability to include refugees. They then enjoy the same third-party insurance protection as their hosts. And: "Some insurers also extend refugee insurance coverage to damage to the host's property," Schnittker explains. For example, if the hair dryer falls on a bathroom tile while drying your hair and damages it, private liability insurance will cover the financial loss.
By the way: Since the end of April, refugees placed through the AccommodationUkraine platform receive their own private liability insurance free of charge. The website works together with ERGO insurance for this. This also covers damage to the mediated guest's furniture.