Insuring your own laptop can protect users from huge financial losses. Basically, the more expensive the device, the higher the cost if something happens to the laptop. But what is important for good laptop insurance?
Laptop insurance: not all cases of damage are always insured
When it comes to laptop insurance, it's particularly important to know what the insurance specifically covers. There is a significant difference between accidental damage to the insured device and theft insurance that is also included in the insurance package. If an emergency occurs and something happens to the laptop that is not included in the insurance scope, users will not get anything quickly, even though the insurance premiums are paid monthly.
For users who often take their laptop to work and therefore have more chances of becoming a victim of laptop theft, built-in anti-theft protection should not be missing. Additional anti-theft protection may not be necessary for users who primarily use their device within their own four walls. Especially if the theft damage is already covered by adequate household insurance.
Another point that often does not appear in the insurance is errors in the operation of the device. If, for example, an attempt to install a program causes a system error that renders the device unusable, this often does not count as other damage to the device, such as damage caused by a drop. Damage can only be reimbursed in such a case if you have insured against handling errors.
As with all insurance, you should also look at the fine print when it comes to insured claims. Even the items listed, such as theft insurance, are not identical for all providers. Many providers only reimburse for a stolen car if the device was in a trunk that was not visible. If you have left the laptop bag in plain view on the passenger seat, users will not receive anything in those cases.
What range is the laptop insured for?
Insurance companies also do not necessarily pay for damages that occur around the world. Therefore, it is urgent to check the range of insurance coverage in general. If this is defined as "worldwide" or "in all of Europe", it is a big difference to "in all of Germany". Some insurance companies tie insurance coverage throughout Europe or around the world to certain daily installments. This means that the devices are insured during a vacation, for example, but the insurance coverage may not be sufficient for a semester abroad.
The amount of insurance is important
In addition to the types of damage covered, the exact sum insured is also an important aspect. Here, users should not only consider the sum, but also how it changes with the age of the device. For example, it can quickly happen that the insurance company no longer reimburses a device after a certain period of use for the same value as new devices. In certain circumstances, this can be very annoying in the event of damage, as users receive less compensation than expected. In order for this not to happen, you need to pay close attention to how the replacement quantity changes for laptops.
Average laptop owners should find reasonable insurance coverage here. Only owners of more expensive models, such as gaming laptops, need to look closer to find insurance coverage that is reasonably equivalent to the value of the insured laptop.
Some insurance companies provide a deductible in case of damage, for example, for repair costs. Insurance rates with excess are lower in their monthly payments, but users must pay the excess in case of loss. For those users who have less financial means, this deductible can be a heavy burden. It is worth taking a look at the rate without deductible, even if it is a little higher per month.
Secure your laptop: be aware of waiting times
If you want to insure your laptop, you should also take a close look at individual insurance companies' wait times. Most insurance companies offer immediate security coverage with a newly purchased model. However, what counts as a new device differs from carrier to carrier. Some insurance companies provide immediate coverage up to 30 days after purchase, while others only provide 7 days after purchase. Wait times come up quickly for older devices. At first glance, this may seem confusing to users, but it is intended to protect insurance companies. This makes it less attractive for customers to want to insure their devices when the damage has already occurred. Normally, such waiting time is tolerable. At least as long as you keep the laptop as far away from unnecessary risks as possible during this period of time.
Insure the laptop: These laptop insurance can be worth it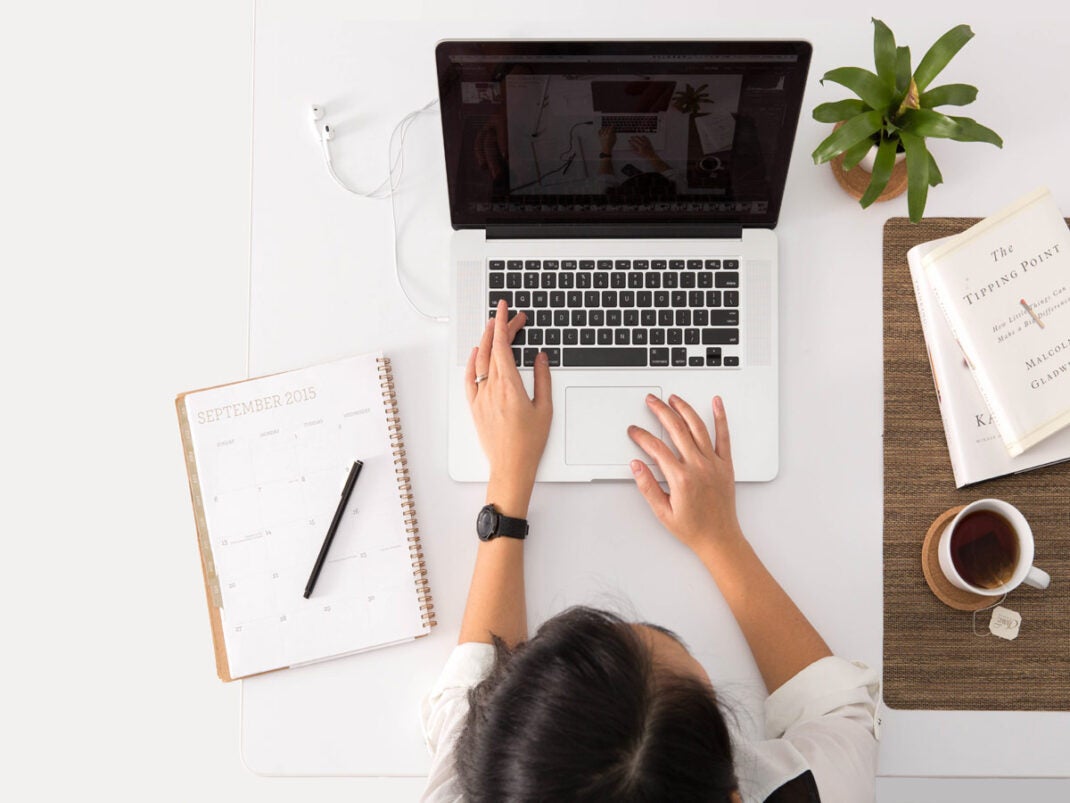 Hepster laptop insurance
Hepster's laptop insurance has twice been awarded "very good" by a customer rating from TÜV Saarland. Once in the price-performance ratio and in terms of customer satisfaction. Users can not only choose if they want to take out insurance with or without excess. The insurance also covers a variety of damages that are not covered by other insurance policies.
These include, among other things:
Fall and breakage damage
sand damage
liquid damage
Theft (bookable)
operator error
damage caused by third parties
Unlimited use (insured laptop, regardless of whether it is for professional, private or mixed use)
Insurable laptop regardless of age
The laptop is insured worldwide
In terms of covered claims, the insurer is well positioned here. The sum insured can also be chosen flexibly in steps. The sum insured can be selected in increments of 250 euros up to 1,000 euros. From €1,000 to €2,000 in increments of €500 and from €2,000 in increments of €1,000. In general, the insurance can be contracted for up to 10,000 euros. The sum insured must correspond to the total purchase price of the laptop, without taking into account deductions for discount campaigns or vouchers at the time of purchase.
However, the insurance has some drawbacks: it is contracted as an annual subscription. After the end of the first year of the contract, you can terminate the insurance at any time with a period of notice of 3 days, but once it ends, the first year of insurance is valid. Alternatively, users can voluntarily decide to subscribe to a 2-year subscription that ends automatically. Users then receive a small discount on the sum insured compared to the individual price of two years.
Older laptop models can be insured, but a 6-week waiting period applies to all devices older than 30 days. This means that the insurance coverage only begins after 6 weeks have elapsed after the date specified in the certificate.
A laptop of 1,500 euros can be insured with hepster for around 86 euros per year without excess, including theft protection.
R+V laptop insurance
R+V laptop insurance can be purchased for as little as EUR 3.00 per month. The company offers several insurance packages that contain different types of protection. The Classic package, which provides basic insurance coverage, the Comfort package, which also protects against theft, and the Premium package. Premium protection must include a new reimbursement of the value of the device, regardless of the age of the device. A great advantage of all these insurance packages is the worldwide protection of your own devices. The Classic package can be purchased for a one-time fee of EUR 39.99, the Comfort package for a one-time fee of EUR 44.99 and the Premium package for a one-time fee of EUR 49.99. The exciting thing about the Comfort and Premium package is the reimbursement of mobile phone costs arising from unauthorized use of mobile devices.
The Classic Package includes:
worldwide protection
Fall and breakage damage
Water and other liquid damage
hail, storm, weather
operator error
Fire, surge, short circuit, explosion
pick-up and delivery service
The comfort package extends this with:
Loss of device due to theft (no need to keep in personal custody), robbery, robbery, looting
Mobile phone charges for unauthorized use
The premium package complements this with reimbursement of the replacement value of the device, regardless of the age of the device.
The provider's calculation example resulted in an annual amount of €79.99 in the Classic package for a laptop worth €1,500, €84.99 in the Comfort package and €89.99 in the Premium package.
Friendsurance Laptop Insurance
Friendsurance laptop insurance was rated "very good" by Focus Money. It is available from 2.99 EUR per month. The insurance offers comprehensive insurance protection, which includes, among others, the following points:
Worldwide insurance protection
without franchise
New value replacement within the first 2 years
Robbery, larceny and robbery
Damage due to broken screens and casing
liquid damage
short circuit, lightning, fire
Operation errors and design errors (after the manufacturer's warranty has expired)
In addition, the insurance can be canceled daily and offers users a no-claims bonus of up to 40 percent. Additionally, customers have the option to insure a laptop for up to 3 months after purchase with no waiting period. After these 3 months have elapsed, customers must agree to a 4-week waiting period upon completion. Compared to other times, insurance scores here. The waiting time is not only 2 weeks less than with other providers, the insurance option of up to 3 months also gives customers more freedom of action.
If you wanted to insure a €1,500 laptop with Friendsurance, the annual costs would start at €95.88. If desired, the "Comfort" service package can be booked for 10 euros per year or Premium for 20 euros per year. Both packages would offer a toll-free number and a voucher worth the additional cost of a second Friendsurance policy. In addition, users do not have a minimum term for their contract and a personal contact person. Premium package customers also get a cleaning kit for electrical devices. The additional package may be worthwhile for users who want to take out more than one insurance anyway. In other cases, it does not necessarily offer the added value that is needed, since this does not change anything in the insured claims themselves.
Insuring a laptop: this point has been absent from insurance companies until now
One point that many people have probably overlooked in laptop insurance is the rescue of data from the old device. Sending hard drives to specialized companies to recover and extract the data can be very expensive for home users. Of course, you can protect yourself against loss with regular backups, but not all data is always backed up. Anyone who decides to save their own data in case of damage must bear these costs out of their own pocket.