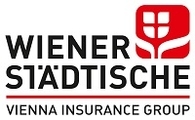 Opening ceremony of "Stadthaus zum Fluss" and "Am Park"
Vienna (OTS) –
105 apartments with two to four rooms for rent
Optimal location between the main train station and the government district
Expected completion by the builders Wiener Städtische and DONAU Versicherung by the end of 2023
The largest private real estate project in the provincial capital of St. Pölten, the "Quartier Mitte", continues to grow: with the traditional "opening ceremony" the construction of the components "Stadthaus zum Fluss" and "Am Park" was symbolically started. This was done by Mayor Matthias Stadler, on behalf of the client Wiener Städtische Versicherung by Board Director Christine Dornaus and DONAU Versicherung by Board Director Wolfgang Petschko and by Michael Neubauer, Managing Director of the developer NOE Immobilien Development GmbH (NID ).
"The Mitte district plays a key role in the urban development of St. Pölten," Mayor Matthias Stadler said at the opening ceremony: "Our city has grown by around 6,000 inhabitants in recent years and we are still seeing an influx It is therefore particularly important that sufficient living space can be made available. As a result, prices on the real estate market will also remain within a tolerable range. The special location, the connection between the Traisen River area and the downtown contribute significantly to the attractiveness of this project."
A total of 105 rental homes, a commercial area and 50 parking spaces in the basements will be created in the two buildings. There are 60 residential units in the "Am Park" section and 45 in the "Stadthaus zum Fluss" section, all of which have their own open spaces in the form of their own gardens, balconies or terraces. The focus is on approximately 55 m² two-bedroom apartments and approximately 70 m² three-bedroom apartments, as well as some four-bedroom units.
Wiener Städtische is convinced of the long-term potential of the real estate location in St. Pölten: "Wiener Städtische is also increasingly focusing on the principle of regionality when it comes to real estate investments. We are particularly pleased that with the 'Stadthaus zum Fluss' we are promoting a residential project in Lower Austria, where we are clearly number one in the industry. We are proud to invest exactly where the premium euro comes from", emphasizes Christine Dornaus, member of the board.
Excellent location convinced
The project impresses with its attractive location on the outskirts of the city center, in the immediate vicinity of the St. Pölten railway station, the Sparkassenpark and the government district in an urban development area. "Due to its excellent location, this leading project in St. Pölten offers an attractive commercial location for companies. For the people who are going to live here, supra-regional transport connections are guaranteed, as well as a comprehensive infrastructure and a rapidly accessible local supply in the sense of a short-distance city," explains DONAU CEO Wolfgang Petschko, and adds: "DONAU is traditionally strong in the anchored region. With our commitment as promoters of the real estate project 'Quartier Mitte', we take our economic and social responsibility in St. Pölten and its surroundings very seriously".
"Quartier Mitte is, in a way, a key project for the entire Lower Austrian real estate market," explains NID CEO Michael Neubauer. "After a renowned international investor bought the first component, two of Austria's leading institutional investors, Wiener Städtische and DONAU Versicherung, are now getting involved. The provincial capital St. Pölten, but also the growth regions of Lower Austria in general, have finally become established investment targets for institutional real estate investments. As the nation's leading commercial housing developer, we will be undertaking a number of other projects in the coming years, thereby making a significant contribution to regional development."
The Mitte neighborhood will be continuously expanded in the coming years. In addition to additional residential properties, a hotel with around 100 rooms is also planned.
Questions and contact:
M&B PR, Marketing, EU Publications
Thomas Brey
0676/542 39 09, brey@mb-pr.at
DANUBIO Insurance AG
Alexander Jedlicka
Corporate Communications
Telephone: +43 (0)50 330 – 73014
Email: a.jedlicka@donauversicherung.at
WIENER STÄDTISCHE insurance
Christian Kreuzer
Corporate Communications
Telephone: +43 (0)50 350 – 21336
Email: c.kreuzer@wienerstaedtische.at
.