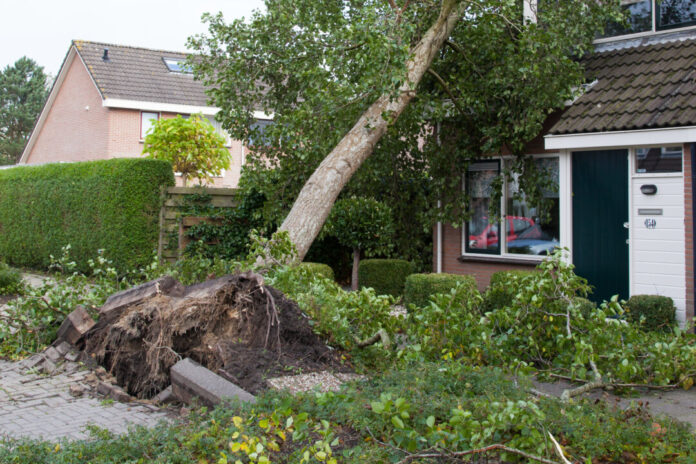 Dusseldorf. Storms can sometimes cause serious damage. The NRW consumer center informs them that they must be promptly reported to the insurance company.

"In the event of damage, the triad of insuring, documenting and reporting applies," says Philipp Opfermann from the NRW consumer advice center and explains what you should insure at home in time and how possible damages should be reported to the company. insurance.
The most important thing is prevention.
The top priority of the hour is safety: before, during and after storm activity. Anything that can be moved should be secured in advance as much as possible, such as furniture or plants on the balcony or in the garden. During a storm, you should not put yourself in unnecessary danger and avoid spending time outdoors. Once the storm has passed, caution is advised. A leaky roof or a flooded basement can pose a hazard.
Document damage
If the storm damaged your home, car, or household items, it is important to document all damage. Those affected should take meaningful photos with their smartphone or camera before cleaning. If necessary, neighborhood witnesses may also be called.
Minimize damage if possible
There is a duty to mitigate the damage. Those affected should keep damage as small as possible and should take steps to prevent further damage, if possible without risk. For example, pumping water into the basement, covering faulty windows, or protecting a damaged roof with a tarp.
You have to inform these insurance companies.
In case of damage, the insurance company must be informed immediately. Those affected can also discuss next steps at the same time. Depending on the damage, different insurers should be contacted. Storm damage to the home is usually included in homeowners insurance.
Attention: If water has entered the house from the outside due to torrential rains or backwaters, this is only insured with the extension of the existing insurance to include what is known as insurance against natural risks. Household items insurance replaces damaged furniture, electronic devices, or valuables. Damage to the car caused by storms or floods is usually included in the car insurance. For this, however, there must be at least partial coverage.
Take out the right insurance coverage for the future
Extreme weather events will increase. That is why the NRW Consumer Advice Center advises you to check your own insurance cover. Building insurance offers protection against storm and hail, fire and water damage.
It is important to homeowners and comes into play when the roof is covered, the chimney is damaged, or a tree has fallen on the house. Anyone who is not sure whether the existing insurance cover is sufficient or whether it should be extended to include elementary damage insurance can contact the advice centers of the North Rhine-Westphalia Consumer Advice Center. There is also help with legal disputes with the insurance company.
More information on storm compensation payments is available on the Internet at www.Verbraucherzentrale.nrw.