ADAC SE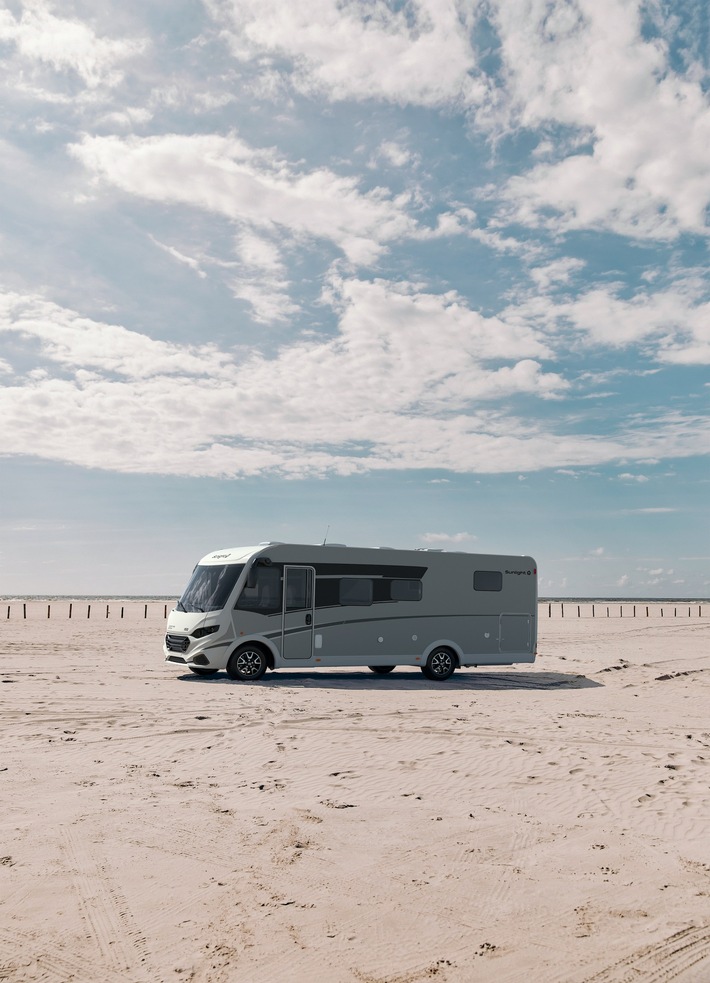 Munich (ots)
Mobile homes currently have very stable prices across the range. True bargains have become rare. According to a recent study, motorhome buyers currently spend around €55,000 on a new model and €25,000 on a used vehicle*. If the vehicles are luxuriously equipped, the price can sometimes reach six figures.
Not to be forgotten in terms of the necessary budget are the regular costs associated with the operation of a mobile home:
Insurance (responsibility and, as a general rule, comprehensive insurance)
road tax
TÜV (main inspection)
fuel control
Booth fees (hibernation, home accommodation)
Maintenance and repairs (tires, spare parts)
However, more and more camping enthusiasts want to buy a mobile home. According to the CIVD, new motorhome registrations increased by 22.4 percent in the first half of 2021 compared to the previous year and, with 48,508 vehicles, reached a new record for this period. In June 2021 alone, almost 10,000 new registrations were registered. But new vehicles are not only expensive, they also have quite long delivery times. Bargain margin for discounts is small, used mobile home price reductions compared to new price are also lower than usual for cars because mobile homes have a more stable value and often remain in use for decades. A good time to buy a used RV is in the fall and winter. After the high season, individuals are not the only ones who deliver their vehicles more frequently. Many RV rental companies are shedding older models, often annual or semi-annual vehicles, to start the next season with a new fleet.
For many people who often go on holiday in a motorhome, the following question still arises: when is it worth buying? The following rule of thumb applies here: If you are or may be on the road with a caravan for more than six weeks a year, you should consider buying one. For beginners in particular, it makes sense to rent a mobile home first. Try first and then buy. This is the only way to be sure that camping can be the right vacation for your family in the long run.
Anyone who decides to buy a mobile home after first impressions of the rental vehicle can benefit from the financing conditions of the ADAC Financial Services benefit. ADAC members receive the ADAC car loan from 2.79% APR and with long terms of up to 120 months. Other advantages are the completely digital conclusion and the possibility of free special refunds for ADAC members.
If your own mobile home is finally in front of the door, it is recommended to go to the side of the mandatory liability insurance also one fully understanding to complete. Vehicle damage, self-inflicted or not, can lead to unpleasant financial surprises. There are also separate policies for camping inventory. And the camping card Campsite Key Europe – CKE Last but not least, it also offers civil liability and accident insurance for accidents on the grounds of a campsite for ADAC members at a price of 12 euros for 12 months.
*gsr Management Consulting GmbH and puls Market Research GmbH, 2021
ADAC product and service offerings
The offer of particularly cheap loans with a special interest rate of 2.79 percent to buy a mobile home ADAC Financial Services at www.adac.de/wohnmobilaktion
ADAC car insurance has adequate rates for mobile homes and caravans, a useful additional insurance also for motorhomes.
Camping vehicles of all types and sizes are available at the ADAC motorhome rental at www.adac.de/wohnmobile
The new guide provides valuable help getting started with all facets of camp life, from vehicle selection, purchase and operation to finding the right camp vacation destination and tips on how to use all the facilities there. ADAC Camp Bibleavailable online at ADAC, at ADAC offices and in bookstores.
The Campsite Key Europe – CKE. Available for ADAC members at a reduced price of 12 euros (valid for 12 months) at all ADAC branches, by phone on 0800 5 10 11 12 (free call) and at www.adac-shop.de/cke
ADAC camping and pitch guide application (Android and iOS for EUR 8.99) with detailed information on 18,000 campsites and parking spaces in Germany and Europe. In the app: Digital ADAC camp card with more than 3,500 discounts for campers https://www.pincamp.de/produkte/adac-camping-und-stellplatzfuehrer/app
in PinCAMP On the ADAC campsite portal, mobile home drivers receive all the information they need to plan their trip (routes and routes) and reserve their campsites safely. PiNCAMP lists more than 10,000 campsites in 38 countries, around 2,200 campsites can be booked directly online. For everyone who wants to be sure, we recommend PiNCAMP's checklist for a successful camping holiday.
In it ADAC information service 0 800 510 11 12 (Mon-Sat, 8 am-8 pm, free of charge), at ADAC offices as well as about the ADAC website www.adac.de you will find information on the car club services for everything related to camping and your travel destination.
In addition, many interesting facts from the ADAC on the subject of camping with vehicle tests, legal advice and travel recommendations on the Internet.
About ADAC SE:
ADAC SE, based in Munich, is a public limited company under European law that offers mobility-oriented services and products for ADAC members, non-members and companies. It is made up of 25 subsidiaries and associated companies, including ADAC Versicherung AG, ADAC Finanzdienstleistungen GmbH, ADAC Autovermietung GmbH and ADAC Service GmbH. As a growth-oriented market player, ADAC SE is driving digital transformation in all businesses, based on innovation and sustainable technologies. In the 2019 financial year, ADAC SE had around 2,900 employees and generated sales of €1,125 million and profit before tax of €82.2 million.
Press contact:
ADAC SE Corporate Communications
Thomas Biersack
T 089 76 76 29 77
[email protected]
Original content from: ADAC SE, broadcast by news aktuell
.