HUK COBURG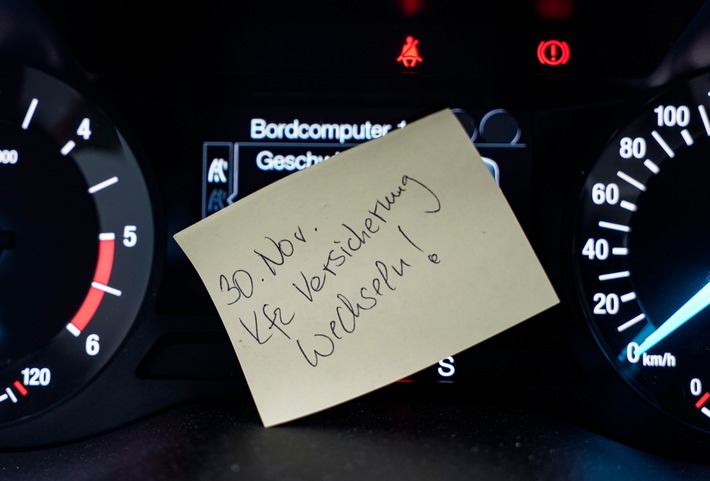 Coburg
The much-discussed deadline for canceling car insurance is over. But what if the car insurance bill doesn't arrive in the mailbox until after November 30? So only after the deadline do you find out that car insurance will be more expensive next year. Do I have to stay with the previous insurer? no This is where the special right of withdrawal comes into play. The one-month notice period starts from receipt of the invoice.
Even with a lower premium, the special right of withdrawal does not expire automatically. According to HUK-COBURG, the reason for the lower premium is decisive. If, for example, the contribution falls only because the accident-free class improves due to accident-free driving, while the rate level itself increases, the special termination remains an option in any case. Why? With this constellation, the customer can often benefit not only from the cheaper SF class when changing insurance, but also from the cheaper rate level of a new insurer.
Look closely and save money
If there is a special right of termination, the previous insurer must clearly inform the customer. Nothing stands in the way of switching to a cheaper motor vehicle insurer, even after November 30.
It pays to compare: the price ranges between the individual providers are considerable: this often saves a few hundred euros a year. Corresponding portals on the Internet help with price comparisons. But beware, no portal considers all motor vehicle insurers. In addition, it is usually a reduced offer in terms of performance. Therefore, research on various portals is essential. In addition, online portals work on a commission basis. The motor vehicle insurer in question pays them a premium for each policy negotiated. Therefore, online portals are only conditionally independent. Some cheap car insurers like HUK-COBURG cannot be found there. Therefore, it is always worth making a parallel consultation with a cheap insurer.
More information available at www.huk.de/presse/nachrichten/ Verbrauchertipps/sonderkuenigungsrecht.html
Press contact:
karen benning
Telephone: 09561/9622604
Email: [email protected]
Original content from: HUK-COBURG, broadcast by news aktuell
.