AD // Sometimes it happens faster than you can imagine: there were around 2.3 million accidents on German roads last year. According to the Federal Statistical Office, this is the number of accidents recorded by the police in 2021. It doesn't always go smoothly. Although the relief is initially great when no one is injured in an accident, the total loss of the car also means a great financial loss for many drivers. However, if you have agreed to a new price compensation with your car insurance, you are on the safe side: then the insurance company will reimburse you for the new price of the car in the event of a total loss. Itzehoer Versicherungen explains the conditions under which car owners can benefit from this service.
Itzehoer TOP DRIVE rate: 36 months refund of the purchase price after total loss
"Our car rate TOP DRIVE ensures that in case of total loss, there is no loss of value for 36 months after the purchase of the vehicle. We reimburse the new price of a new vehicle and the full purchase price of a used vehicle", explains Mirko Schumacher, national director of Itzehoer Versicherungen.
This service is so attractive because a car loses more value in the first three years after purchase, regardless of whether it is a new or used car. In the event of a total loss, it can be very expensive for the owner. Because your comprehensive insurance generally only reimburses the current or replacement value of your car after a total loss. If the car already has thousands of miles on the "clock" and has been in the driver's possession for two and a half years, its replacement value may be well below the purchase price originally paid. However, the insured does not have to worry about that: with the TOP-DRIVE rate, the car owner is optimally protected for a period of 36 months after purchase.
"In fact, we recommend the new price compensation to all customers. Especially those who have saved more time for the "dream car" that they want to use for many years."
Mirko Schumacher
State Director at Itzehoer Versicherungen
Mirko Schumacher, national director of Itzehoer Versicherungen
Photo: Itzehoer Insurance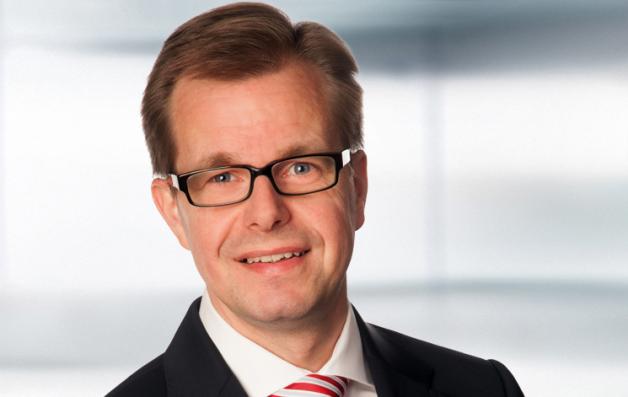 "With three years of original price compensation in the event of a total loss, we as Itzehoer clearly differentiate ourselves from the 18 or 24 months that are usual in the market", Schumacher explains this Itzehoer advantage for policyholders over other insurers.
More information:
New price compensation and used price compensation: The Itzehoer TOP-DRIVE rate ensures that there is no loss of value in case of total loss for 36 months after purchase. Itzehoer reimburses the original price of a new car and the purchase costs of a used vehicle.
excess: Waiver of the excess deduction up to 500 euros after three years without damage
Car contents insurance: Personal belongings in the car (not used for commercial or professional purposes) are insured up to an amount of 1,500 euros if they are stolen in a locked trunk or inside the vehicle that cannot be seen
Foreign Damage Protection is also insured without surcharge
Second car bonus for cars: Itzehoer Versicherungen will personally advise you on this service
discount protection: Included for all drivers over 23 years of age
cousin: Ten percent bonus (in civil liability protection) of class 5 without claims and one year without claims
GAP coverage: Special coverage for vehicles rented and financed by third parties with comprehensive insurance
Direct settlement in all-risk insurance: Fast and secure settlement of claims regardless of the question of fault
environmental aid: A tree is planted in Schleswig-Holstein for every concluded car contract at the best green rate. In addition, Itzehoer invests an amount equal to the annual contribution in a green and sustainable capital investment throughout the contract period.
Of course, this advantage is well received by customers with the TOP-DRIVE rate. The experiences that the members of Itzehoer Versicherungen have had are very positive, reports Schumacher:
"Many are happy to be reimbursed for a new car even after such a long period of use, which is sometimes associated with high mileage and a corresponding loss in value. They often didn't expect that at all."
Mirko Schumacher
State Director at Itzehoer Versicherungen
Benefits for electric car drivers

A new long price compensation is particularly interesting for electric cars, since the technical progress in this industry can be very large in three years, says Schumacher with a view to the growing market for electromobility. "The 36-month original price compensation assures me as a driver that I will get a more powerful vehicle in case of damage and that I don't have to search for a used car with the best possible battery on a limited budget." says Schumacher, pointing out the advantages.
With the new tariff, in force since September, Itzehoer bets more and more on alternative types of traction and has significantly expanded the benefits and sums insured. Among other things, TOP DRIVE includes unlimited comprehensive coverage for the battery, the charging cable and the charging card are also insured during the charging process and status diagnostics are also included. The assumption of the costs of a water container in case of fire, the costs of parking vehicles and the costs of dismantling and moving the battery are also included.
Read more: Insuring the electric car: what to consider when it comes to insurance coverage (ad)
By the way: November 30 is the deadline. So, the last chance this year is to cancel the car insurance and switch to another provider on January 1, 2021. You will find more information on this topic here.
Contact Itzehoer Insurance

Itzehoer Insurance
itzehoe place
25521 Itzehoe
telephone (Monday to Friday from 7:30 a.m. to 8:00 p.m.): 04821 773-0
E-mail: [email protected]
Web: www.itzehoer.de
Also interesting: Direct settlement as part of motor vehicle insurance: who shouldn't do without it (ad)
.