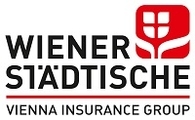 Advertising lighting will be reduced in the offices of both insurers, as well as the temperature in the offices. The switch to district heating and photovoltaics is being promoted throughout Austria.
Vienna (OTS) – Energy is a scarce and expensive commodity, which is why Wiener Städtische and DONAU Versicherung have launched a comprehensive concept to save energy on the rails: among other things, there is no advertising lighting in the branches in the morning and the duration at night is reduced at 8 p.m. The popular Christmas lights, which traditionally adorn the Ringturm at Vienna's Schottenring, will also dim in time. In addition, the ambient temperature in all offices will be reduced by up to two degrees, which means that energy savings of around 10 to 12 percent can be achieved. "We are aware of our social responsibility and we want to actively contribute to energy saving. As a sustainable company, careful use of energy is particularly important to us." He says Ralph Müller, CEO of Wiener Städtische.
Expansion of sustainable energy sources
In order to further reduce energy consumption, provincial offices and main buildings of insurance companies throughout Austria are gradually being equipped with photovoltaic systems and are being converted to more sustainable energy sources such as district heating, and the substitution of LED lighting is being promoted. . In addition, green measures for the company's own buildings are being examined. "We are setting an example and supporting energy savings. For us, action and sustainable business is a basic principle that goes without saying. In doing so, we are investing more and more in environmentally friendly power generation and relying on future-oriented technologies at work," explained Judit Havasi, CEO of DONAU Versicherung.
green transformation
As the largest insurance companies in the country, Wiener Städtische and DONAU Versicherung have billions in invested capital, which they use to support ecological transformation. There is increased investment in sustainable investments such as solar parks, wind power plants and fiber optic networks. Green bonds are also preferred investments. The real estate portfolio is also oriented towards sustainability. Particular attention is paid to the fact that affordable housing may be available in times of rising property prices, such as in Seestadt Aspern and the former Vienna Nordbahnhof.
You can also find the press release at wienerstaedtische.at and donauversicherung.at.
Questions and contact:
WIENER STÄDTISCHE insurance
Corporate Communications
Christian Kreuzer – director
Telephone: +43 (0)50 350 – 21336
Email: c.kreuzer@wienerstaedtische.at
DANUBE insurance
Corporate Communications
Alexander Jedlicka
Telephone +43 50 330 – 73014
Email: a.jedlicka@donauversicherung.at
.