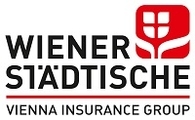 The broad-based advertising offensive on the subject of accident insurance begins on March 27; In addition to television and print media, an extensive online and social media presence is planned.
Vienna (OTS) – Coinciding with rising temperatures, Wiener Städtische is kicking things off in spring with its advertising offensive. After the long winter months, people are once again spending more time outdoors, but there are many dangers that lurk in leisure time, especially when playing sports. This is what the new Wiener Städtische campaign, which is being carried out in collaboration with DMB, is about. is designed and implemented in a fun and playful way. This time the focus is on a girl and her passion for skating. While her doting father seems a little irritated and intimidated by the hustle and bustle at the skate park, her daughter confidently grabs her board and becomes the celebrated heroine. "For many people, life's little and big worries are a constant companion. With our new campaign, we want to show that with a strong partner by your side, you can live life with optimism and self-confidence.", it says Sonja Stessl, CEO of Wiener Städtische.
An additional highlight is that Austrian Olympic street skateboarding participant Julia Brückler could win for a multi-part content series. This is how you turn video to video into a true professional skateboarder. Additionally, a total of 10 limited edition skateboards will be available on the Instagram and Facebook page at instagram.com/wienerstaedtische and facebook.com/wienerstaedtische, signed by Julia Brückler.
climate neutral campaign
In addition to the content format, the TV campaign is accompanied by online advertising, social media ads, billboards and print ads. Just as the skater ventures into new territory in the commercial, Wiener Städtische is also presented as a pioneer with a role model effect. In order to reduce the CO2 footprint in all media channels, one of the first companies to rely on "Admosfy", a solution for the implementation of climate neutral media campaigns. "As a responsible company, it is important for us to take a pioneering role in this area and to make our advertising activities environmentally friendly." explained Sabine Toifl, Head of Advertising and Sponsorship at Wiener Städtische.
The press release and theme of the spring campaign (© Wiener Städtische_DMB._Ulrich Zinell) can also be found at wienerstaedtische.at
Questions and contact:
WIENER STÄDTISCHE insurance
Corporate Communications
Schottenring 30, 1010 Vienna
Christian Kreuzer – director
Telephone: +43 (0)50 350 – 21336
Email: c.kreuzer@wienerstaedtische.at
.