The Zurich Germany Group's IT is strategically repositioning itself and has now found an interesting focus for its IT. The internal value chain with new jobs and retraining focuses on strategic application projects, which are now mainly implemented internally with the help of four service providers. Work on legacy systems, on the other hand, is constantly outsourced to partners, an interesting approach that could sooner or later help modernize as many resources as possible.
METERWith this realignment of its entire IT infrastructure, Zurich IT follows the Group's strategy of expanding digitalization and in-house technical capabilities.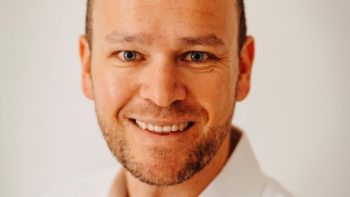 We are making Zurich IT future fit by pooling the skills and abilities in the strategic areas internally and by creating more than 20 percent of additional positions for this purpose."
Jens Becker, IT Director at Zurich Group Germany
Earlier in the year, the insurer was named Germany's No. 1 major employer in the current business ranking by independent research analysts FactField and Focus magazine. Currently, this is driving the recruitment of new specialists, a task that many banks and insurance companies find difficult, especially in the IT environment. The Zurich Group in Germany is part of the globally active Zurich Insurance Group and, with premium income (2021) of more than €6.3 billion, investments of more than €53 billion and around 4,500 employees, is one of the the leading insurance companies in Germany.
While it was mainly external IT vendors and freelancers who previously implemented new issues in connection with strategic projects and internal employees still took care of old systems, this is now changing. Because in order to consistently develop digitization, this division is now being reversed. Zurich IT handles 70 percent of IT value added with strategic applications, while the operation of old systems, so-called legacy IT systems, is 80 percent outsourced to four partners. Employees who have previously dealt with legacy systems are receiving intensive training on the new topics.
Close cooperation with strategic partners
"Insurance is a software product, which means we need excellent skills in software development," explains Becker, describing that four new strategic partners come into play here, with whom the company works closely in terms of skills management. and software development in the sense of a DevOps model works together. Last week, it introduced the four strategic IT service providers to employees as part of the "Zurich IT Campus Learning Days", an internal technology conference.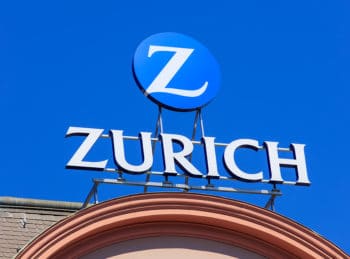 On the one hand, there is Tata Consultancy Services, which as a partner is responsible for further development in the field of life insurance. It will continue to modernize and operate Zurich's recently introduced policy management system. Cognizant comes into play as a partner for the joint software development and operation of property insurance applications, sales applications and cross-departmental systems. Finally, Capgemini, which previously helped launch Guidewire, the cloud-based platform for property and casualty insurers, will continue this collaboration with a focus on claims. The fourth partner is DXC, the former service partner of Zurich IT. In day-to-day business, DXC will take responsibility for legacy systems in the area of ​​property and third party damage.
The high commitment of the partners to strengthen and complement our skills and always in the sense of a joint cooperation model at eye level, integrated into the agile release trains of the department and IT, was decisive for the selection of the partners".
Horst Nussbaumer, Chief Operating Officer of the Zurich Germany Group
Consolidating strategic partners along with expanding internal capabilities not only leads to greater efficiency but also a 15 percent cost advantage. This enables Zurich IT to position itself sustainably for the future and market requirements.
Indeed, it would have been surprising for a company to outsource issues on such a large scale without synergy effects and cost advantages. It is clear that many competitors are closely watching how well the Zurich model works. Because the trend to outsource certain areas is not new and gives companies more flexibility, and given the shortage of skilled workers, it's pretty obvious.partially
You can find this article on the Internet at the website:
https://itfm.link/142584