To cook
Almost everyone makes these mistakes when preparing avocados, do you too?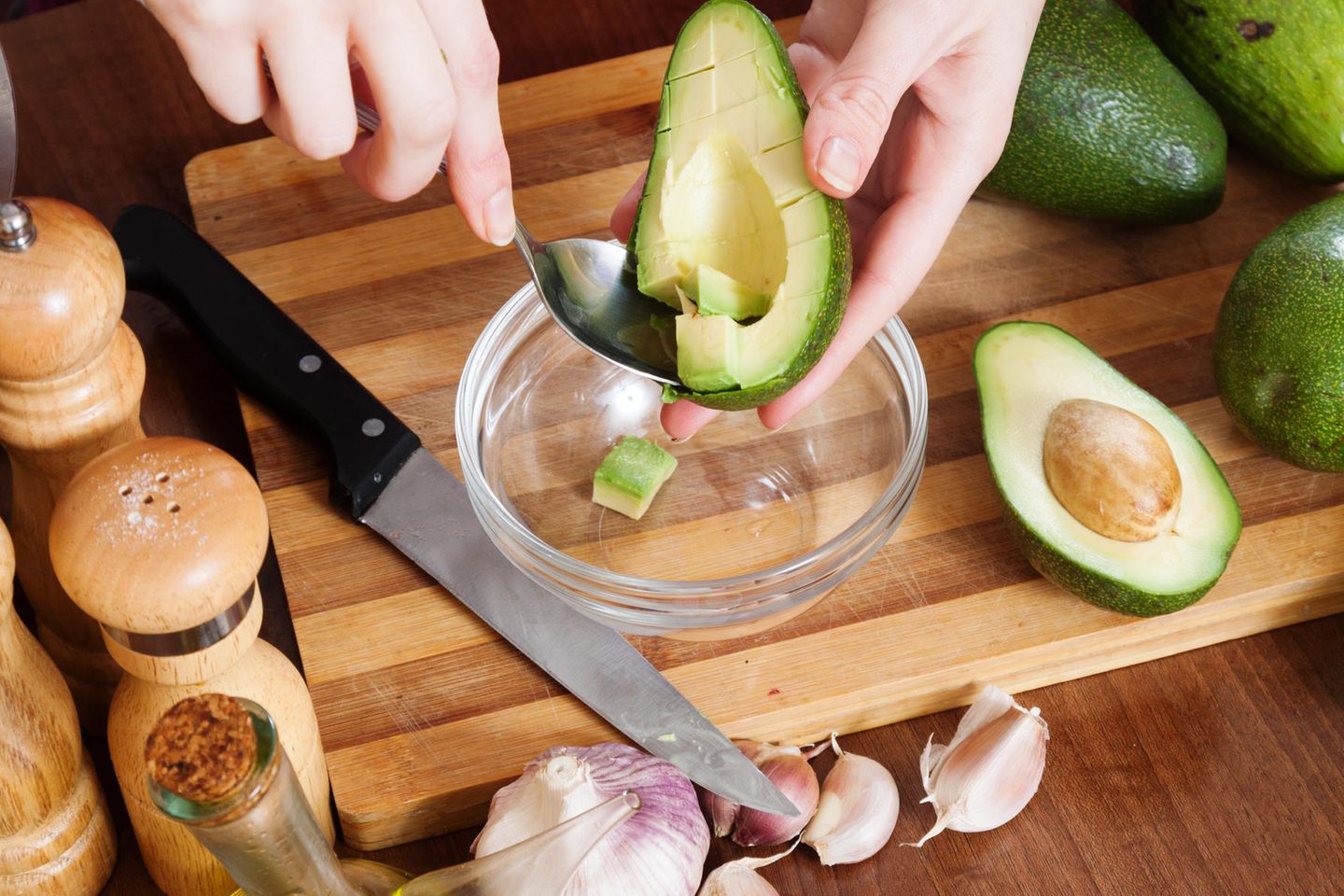 Despite their devastating environmental impact, avocados have been booming in German kitchens for several years. Not only does it taste good, but it's packed with unsaturated fatty acids and potassium. However, errors often occur during preparation.
Avocados are now as common as apples or bananas in German supermarkets. Tropical fruits are literally on everyone's lips, especially vegetarians and vegans who appreciate their nutritional content. From guacamole to salad to smoothie, apparently there isn't a dish that can do without them.
The avocado has been experiencing a real boom in Germany for several years, which is also reflected in the import figures. According to Statista, the import volume of avocados was 19,000 tons in 2008; ten years later, it has already increased to around 94,000 tons in 2018. This means that the amount imported into Germany has almost quintupled in a decade.
Avocado is now regularly prepared in many German kitchens. But the same errors keep popping up:
1. You don't wash the avocado before preparing it.

Avocados are extremely healthy. They are considered a "superfood" due to their oleic acid content and high content of vitamins and potassium. This makes them a healthy alternative energy source, especially for people who don't eat animal products. However, if you forget to wash the tropical berry before opening it, eating it can become quite unhealthy.
If you don't wash your avocado thoroughly before cutting it, it opens the way for chemicals and pesticides. It is best to clean the skin of the fruit with cold or lukewarm water and rub it gently. This is a good way to remove bacteria and pesticides.
It is also advisable to pay attention to the organic seal when buying. Organically grown avocados are not contaminated with pesticides. You should still wash tropical fruits due to bacteria lurking on bumpy skin.
2. You prepare the avocado at the wrong time.

Anyone who cuts up the avocado the night before so they can quickly add it to the salad the next day at lunch will be punished with unappetizing pulp. As soon as the avocado flesh is exposed to air, oxidation begins and the flesh turns brown. While a few squirts of lemon juice can help prevent browning, it's best to cook the avocado just before eating.
Another common mistake is cutting an avocado before it is ripe enough. Anyone who has tried to make guacamole out of a hard, unripe avocado can surely sing a song about it. Therefore, before processing, you need to make sure that the fruit feels soft enough.
If the fruit gives a little when you lightly press down on the skin, that's a good sign. If, on the other hand, it reacts with notches at the slightest touch, it is very likely that the pulp is already overripe and spoiled. The small stalk also allows conclusions to be drawn about the degree of ripeness of the avocado: if the stalk can be easily torn off and separated from the pulp, it is a sign of ripeness.
3. Discard the pit of the avocado.

The juicy pulp of the avocado is carefully scraped off, but the pit ends up in the trash. It is not a good idea! There are many more antioxidants and valuable dietary fibers in the heart of the avocado than in the pulp, even in a highly concentrated form.
You must take advantage of this knowledge. Powdered avocado seed can be added to smoothies or muesli, for example. Or the core is planted directly and paves the way for your own little avocado tree. In this article, we explain how to grow a new avocado plant from the core and what to keep in mind when growing.
4. You don't think about life cycle assessment.

The cultivation of avocados is a real devourer of resources. The extremely high water consumption and the long transportation routes from the cultivation areas in South America and other countries to Germany must always be taken into account when processing and consuming. The lucrative tropical fruit business in countries like Mexico has long attracted organized crime.
However, the avocado is still better than common animal products such as meat, eggs or butter in terms of CO2 emissions and water consumption, for example. Avocado makes sense as a substitute, but it should still be considered a rare luxury food and shouldn't be used all the time.