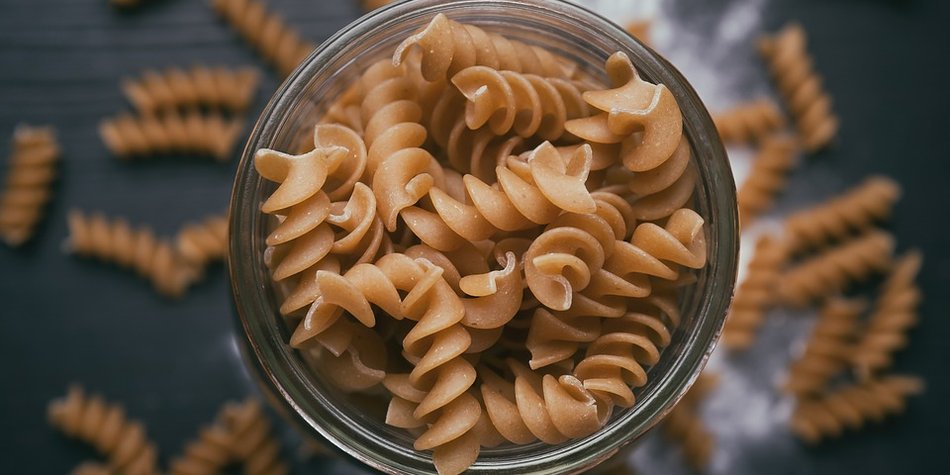 good luck with the pasta
Fromisabel tranon 07.04.2022 | 17:03
Noodles are probably the most popular pasta of all. Is pasta vegan or do you have to do without pasta being vegan? We will be happy to tell you.
Are the noodles vegan?
Who doesn't love them: Pasta in a wide variety of forms is popular with many people and is therefore a regular part of the menu. Whether the pasta is also suitable for a vegan diet or not depends on the ingredients that are used in the production. The basic recipe for pasta consists of flour, a little salt and water, and sometimes eggs. The dough for long pasta types, such as linguine, is often made with eggs, as they provide the elasticity of the noodles. Since the eggs are of animal origin, these types of pasta are not suitable for vegans. But not all pasta recipes call for eggs, so pasta is often ideal for a vegan diet. Classic Italian pasta dough is normally made up of only durum wheat semolina and water and is therefore completely vegan.
How do I recognize vegan pasta?
It is not always easy to find vegan pasta in the supermarket. In addition to eggs, they are often hidden in colored pastes, for example. other animal products. Black pasta is often colored with squid ink and is therefore not vegan. It is safest to carefully read the list of ingredients for the type of pasta. If there are no eggs or other animal products listed, you can access them without hesitation. Pasta that contains eggs is usually labeled as such on the package. This facilitates the search in the supermarket. Alternatively, you can also make vegan noodles in no time and with a bit of skill. get ready.
The right vegan sauce
Once you have found the vegan pasta you like, the next step is the right sauce. This is where it gets a bit tricky, because most sauces contain animal products like cream, milk, cheese, and butter. The good thing, however, is that you can get almost all of these products with plant based alternatives replace can. For example, you can use the oatmeal-based vegan alternative for the cow's milk-based creamer. Butter is replaced with plant-based margarine. With a little skill and patience, you may be able to conjure up a completely vegan pasta recipe in the future.
Conclution
Whether the pasta is vegan or not depends on whether eggs or other animal products, such as squid ink, are used in its preparation. In principle, however, the noodles can easily be prepared vegan from flour, salt and water. A proper vegan sauce completes the whole thing. We show you delicious vegan recipes that we invite you to try.
Image Source: Pixabay/ Acekreations
Well, are you vegan pasta? What should I pay attention to? Did you like her, did she help you, did she make you laugh or cry? Then give us a like or share the article with other nice people. We really appreciate your feedback, and even more so if you follow us on Pinterest, Facebook, Instagram, Flipboard, and Google News.