Anyone who travels a lot knows that it is not always easy to provide the body with all the important nutrients on a daily basis. This is where AG1 can help you: the combination of nutrients strengthens you from within and optimizes your diet, even on the go.
One scoop of AG1 contains 75 vitamins, minerals, botanicals, live cultures, and more real food ingredients to help prevent nutritional deficiencies¹…
Foundational Nutrition Simplified

Someone who knows this particularly well is the adventurer and world record holder. jonas deichmann: "Balanced nutrition is very difficult in my adventures. AG1 optimizes my daily intake of vitamins, minerals and more."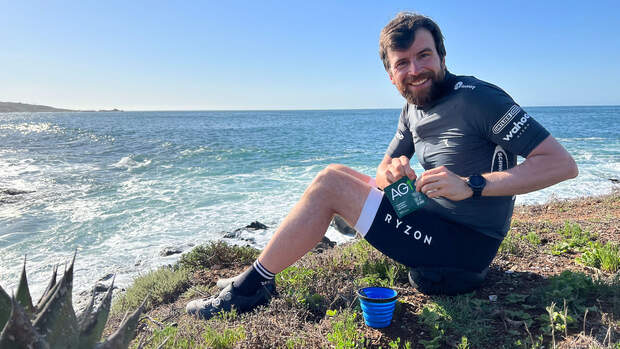 Also the trail runner kimi schreiber is a fan of AG1: "AG1 is basically so simple and yet so complex. A measuring spoon, a little water and 75 vitamins, minerals and other nutrients migrate to the body. Once AG1 a day, I feel like I have done something good for myself and my body . have."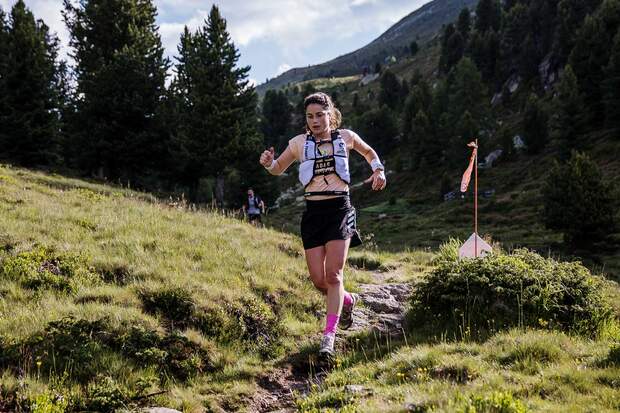 Another adventurer and lover of the outdoors who can no longer do without AG1 is Max Bube. On his YouTube channel, Max gives insight into his many cycling and running activities and is currently inspiring his community in Iceland:
What makes AG1 so special?
The daily ritual is very simple: 1 scoop of AG1 or Travel Pack, 250-300 ml of water (better if it's ice cold), shake or stir, done! This is how you manage to supply your body with many important nutrients in just 60 seconds.
It supports various areas of health:
Immune system: Copper, folate, selenium, zinc and vitamins A, B12, B6 and C contribute to the normal function of the immune system.
muscle recovery: Copper, manganese, selenium and zinc and vitamins B2 (riboflavin) and C help protect cells from oxidative stress.
Mental Fitness: Zinc contributes to normal cognitive function and pantothenic acid to normal mental performance.
Bone and heart health: Calcium, magnesium, manganese, phosphorus, zinc, proteins and vitamin C contribute to the maintenance of normal bones and thiamine to normal heart function.
and many more areas
AG1 is produced in New Zealand from the highest quality ingredients and using the latest scientific knowledge to ensure the highest possible quality and efficacy. Over the past 10 years, the formula has been refined, with iteration 52 on the market (and 53 in the works). You can also hear how Athletic Greens and the AG1 product came to be and what vision Chris Ashenden is pursuing in the recently released Flowgrade podcast episode with Max Gotzler.
Positive impact on people and the environment
Athletic Greens strives to maximize positive impact on the world and minimize environmental impact by continually evaluating and improving material usage, freight transportation, and critical business practices.
Athletic Greens has been officially certified carbon neutral since November 2021 and is committed to high quality standards to help protect the planet.
Together with Pachama, Athletic Greens supports Brazil Nut Concessions' REDD+ project in Peru to implement effective community conservation in the area and protects more than 350,000 hectares of forest from deforestation. It is certified by the VCS to avoid 14.5 million tons of CO2 emissions.
In addition to efforts to minimize and offset CO2 emissions, packaging materials are constantly optimized, a supplier code of conduct is developed, and Athletic Greens is also committed to social issues and provides nutritious meals for children in need.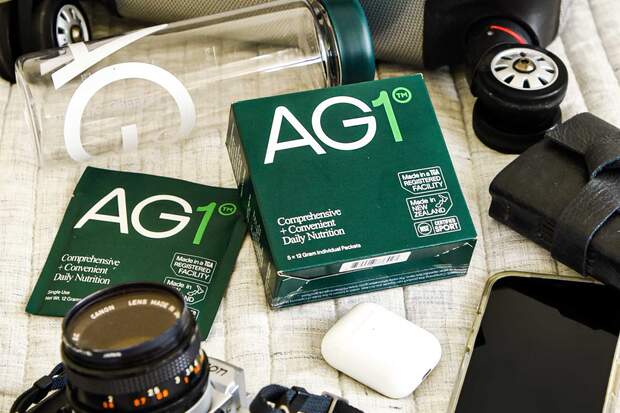 ____________________________________________________________________
Support your daily supply of nutrients, with just one scoop a day, and get ready for all the adventures that lie ahead.
As a reader of outdoor You can get magazines in this link free 10 practical travel packs with your first subscription order. This means that you are always and everywhere optimally supplied, even when you are on the move.
____________________________________________________________________
With a subscription, AG1 is delivered free of charge every month. Delivery can be paused at any time, unsubscribe or adjust delivery rate. Plus, Athletic Greens offers a 60-day money-back guarantee. So if you don't like or don't know AG1, you can easily return it.
[1] Of course, supplements should not be seen as a substitute for a healthy and balanced lifestyle, but only as a complement.
.