updated news GmbH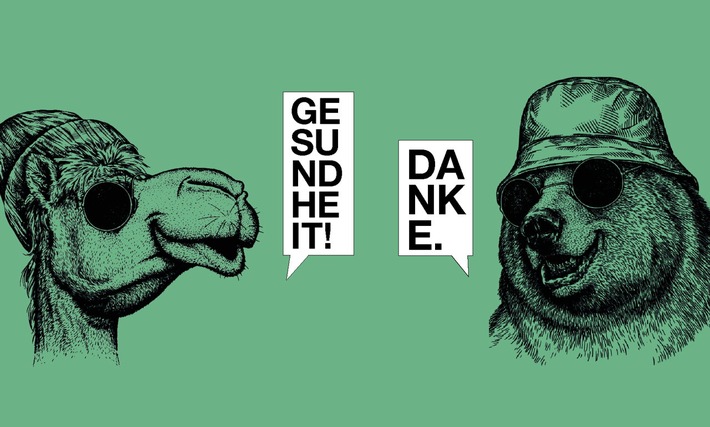 April 7 has been dedicated to health since 1954. On this day, the World Health Organization (WHO) brings an important health issue to the fore each year in order to provide information and education about it. This year the focus is on "Our planet, our health". We have compiled three tips and suggestions for a healthier life: for time in the office or at home, but also for life outside of work.
Tip #1: Pay attention to exercise
Food, exercise and sports are, without a doubt, the pillars of a healthy life. Therefore, experts recommend increasing your heart rate for about 30 minutes a day, for example, by walking briskly, jogging, or exercising. Even in the office or at home, we can guarantee a little relaxation and a healthy balance with small changes.
Our Paralympic gold and silver medal winner, Mareike Miller, recommends: "Get up regularly, for example, always when you're on the phone. If you combine getting up with another activity, you internalize it more and automatically do it more often during the day." . .
Tip #2: Healthy and sustainable nutrition
As for healthy eating, the German Nutrition Society (DGE) recommends in its ten rules, among other things, to enjoy a variety of foods. In addition to the recommendation to eat five servings of vegetables and fruit a day, it also means eating less sugar, advice that is often overlooked. A healthy and balanced diet is easier when it is prepared in a varied and creative way.
Aspects of environmental protection and sustainability are increasingly coming into focus when it comes to nutrition. Anyone who wants more information on environmental tips for everyday life can get more information on organic food, food disposal or drinking water from the Federal Office for Environmental Protection.
life hack: Keep your own cookbook and write down products or recipes that are not only healthy but also taste great. This quickly builds up a collection of foods and combinations that can be used for upcoming food cravings.
Tip #3: Create a colorful world
Even Goethe knew its meaning and was obsessed with it: color theory. In fact, colors have a great effect on our emotions and moods. While these are not new discoveries for marketers, product designers, or artists, even they might be surprised at how easily we can use this knowledge to adapt our everyday lives. Psychology and neuroscience now know that each color activates a specific area in our brain. For example, cool colors like blue have a calming effect on us, while red or orange have a stimulating effect.
How exactly does this work? For example, after a long and stressful day, tint the bath water blue with a bath additive and dim the light pleasantly. Our thoughts automatically wander towards the blue sea or towards the distance and immensity of the blue sky.
The colors can also be used consciously in the office or at home. For example painting a room or a wall or furniture. Goethe is said to have adapted the walls of his house accordingly: red in the bedroom for stimulation, green and blue in the rooms for relaxation. It is even said that he held a yellow-tinted glass in front of his eye during the winter months to influence his emotions.
life hack: The next time you paint your office or kitchen, pay attention to color psychology and ask yourself exactly what purpose and effect the room should achieve. Here is the documentation: Color Magic.
Author: Martin Marsman
Dieser Beitrag ist ein Original-Post aus dem news aktuell Blog:
https://treibstoff.newsaktuell.de/vier-tipps-fuer-ein-gesuenderes-leben/
.