Status: 06/19/2022 00:00
Groceries are getting more and more expensive these days. The consequences of the Ukraine war are one of the reasons for this. A wide variety of cheap food is no longer a matter of course. However, farmers benefit little from higher prices, because their costs also rise considerably. The current situation was discussed at Farmer's Day.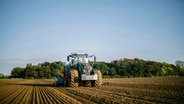 listen post
4 minutes
NDR Info Weekly Commentary "The Opinion" by Hendrik Brandt, Editor-in-Chief of "Hannoversche Allgemeine Zeitung"
Do you like to eat German asparagus or fresh strawberries from the nearby field? Then you should hurry up. This year, the asparagus season ends on some farms well before the traditional date of June 24. And strawberries even rot here and there in the field. No one harvests them because no one would buy them. As with asparagus, the price is simply too high in many places. Frustrated farmers are standing in front of the useless fruits of months of work, and most of their Romanian harvest workers are already on their way home without much pay these days.
There is no such thing as security planning for farm families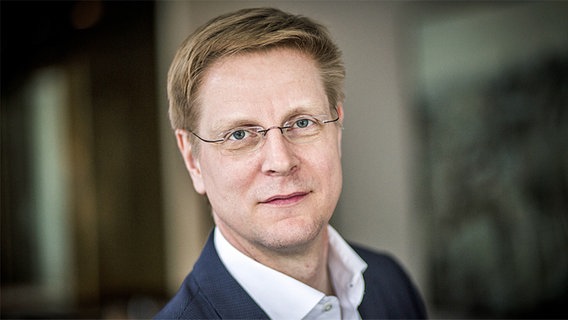 Our food surplus is highly dependent on imports, says Hendrik Brandt.
It's crazy: while food prices rise sharply, farmers get the bare minimum. Of course, if you still have last year's wheat in the barn or are currently delivering good milk, you could rub your hands at the huge doubling in wholesale prices. If it weren't for the outstanding bills for imported feed, mineral fertilizers or good diesel. And these are just the current phenomena that are more or less due to Corona and the war in the east.
However, climate change has not disappeared, nor have the persistent questions of more and more people about the protection of species or the origin and production quality of their food. Not even organic farmers have a sensible answer to this everywhere, if one also understands that they can make a reasonable living from their work. Not to mention safety planning for families. Very strong nerves are needed to be able to look to the future without doubts on a farm.
Özdemir tries to allay concerns
And then this green minister. That is what some farmers may have thought when Cem Özdemir came to Lübeck for Farmer's Day this week. But the Swabians tried very hard to allay concerns about possible ecological upheavals in agricultural policy. He even joked about his own vegetarian status, and was no longer so sure whether the 30 per cent organic farming quota envisaged in the red-green-yellow coalition deal could remain a tough target. That was good. Because times are a little more complicated, and probably more serious.
Security of supply is high on the agenda
Anyone who talks to those responsible for agricultural policy today will experience a clear change of perspective. Of course, the careful handling of nature and last but not least with the animals we want to eat remain high. Özdemir has also made new suggestions in this regard. Of course, it is always about securing the future of rural agriculture, which representatives of all parties like to talk about. Even if the share prices of agricultural multinationals are exploding in the background. High on the agenda, however, is a word that seems to have been forgotten for decades: security of supply.
This does not refer to luxury goods like asparagus or strawberries, but simply to basic foods. The war in the Ukraine and the turmoil in world trade make it clear that our rich diet relies heavily on imports. This applies directly to certain products that don't grow here or would be too expensive to produce, and indirectly to everything to do with fertilizers, animal feed and fuel. Especially if you want food prices to remain where they have traditionally been in our country: at the lowest level imaginable. That will not be ensured with production limited to Germany or even EU Europe. And maybe not anyway.
The border between organic farming and conventional farming is less and less important
Because that's the tricky part: efforts to better deal with nature and the environment, and thus the climate, must not give way now. Amid acute problems, a long-term resilient future outlook for agricultural production must also be developed and implemented. Agriculture and politics have taken some steps toward each other in recent years; mutual disarmament has done the debate well. The boundary between organic farming and conventional farming, which can never be drawn very clearly anyway, is becoming less and less important. The EU is also slowly rebuilding the sometimes absurd billions in subsidies for farmers. The common goal is clear: good food, produced in the most natural way possible, at decent prices.
We can do it? The question is probably wrong. Here, too, it is no longer a question of if, but only of when. At the Lübeck meeting there was often talk of the "future farmer" these days. Let us hope together that we get to know him, or her, soon. Possibly even in the asparagus field.
Publisher's note: Dear reader, the separation of opinion and information is particularly important to us. Opinion contributions such as this commentary reflect the personal views of the author. Comments can and should take a clear position. They can trigger agreement or disagreement and thus stimulate discussion. In this way, commentaries deliberately differ from reports that provide information about a situation and are intended to present different perspectives in a balanced way.

.