Danone's DACH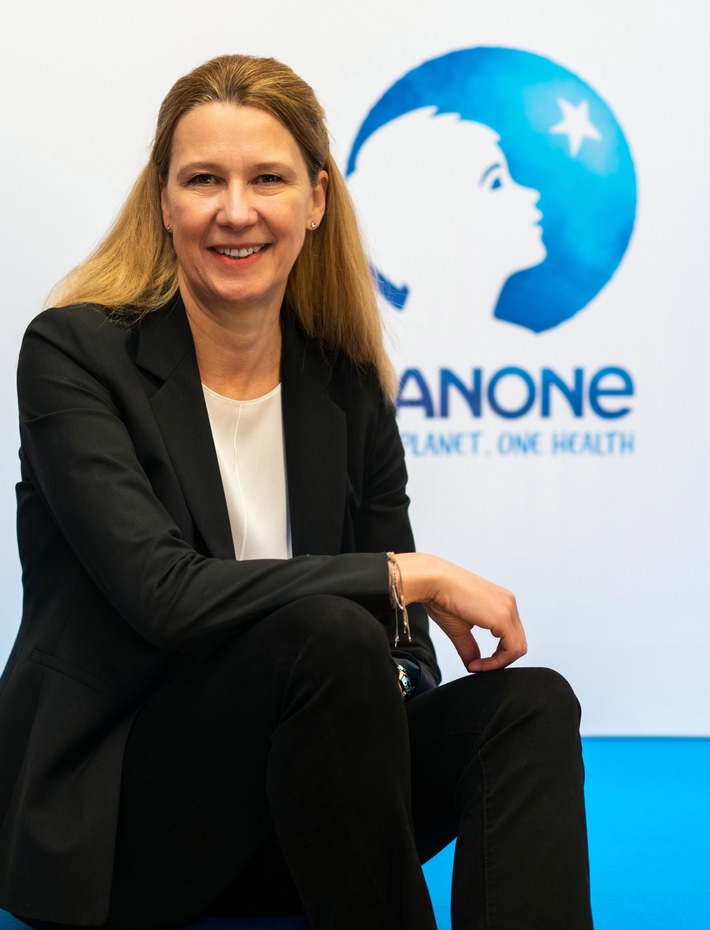 Frankfurt am Main (ots)
Danone merges the four previously independent business areas in Germany, Austria and Switzerland. Under the new DACH CEO, Christine Siemssen, the strengths will be grouped together and the respective strengths of the areas will be used consistently. This will create one of DACH's ten largest FMCG companies, which will continue the previous growth story of the individual business areas with even more success.
Danone DACH today announced that previously independently operating subsidiaries Danone Milchfrische, Danone Waters, Alpro and Nutricia Milupa will be merged into one company. Christine Siemssen, who has held various positions at Danone for 25 years and most recently held a global role as Senior Vice President of the Baby Food and Medical Nutrition Division, will take over as CEO of DACH. Prior to that, she worked in various Danone business areas at DACH, including as General Manager in the Baby Food and Water divisions. To optimally meet local requirements outside of Germany, Christine Siemssen has two CEOs at her side: Nichole Duttine in Austria and Sandro Tichelli in Switzerland.
As a result of the merger, leading brands such as Actimel, Alpro, Aptamil, Activia and Volvic are now managed under one roof. This creates one of the top ten FMCG companies that is only active in growth categories and, like almost no other company, focuses on healthy nutrition. Danone at DACH employs more than 2,300 people and generates a total turnover of more than €1 billion.
In the new corporate structure, Danone will combine the knowledge of the various areas and will work more in all categories. The company will put a special focus on successful core brands and the growing "plant-based nutrition" segment. The special importance of the areas of medical nutrition and infant feeding will be maintained. Research and development must continue to be the focus here and ensure differentiation from the competition. Extensive investments in innovation, brand strengthening and activation, as well as digital and data, aim to drive sustainable growth across all categories.
Christine Siemssen: "Our strong brands such as Actimel, Alpro, Aptamil, Activia or Volvic, but also Neocate and Fortimel already support the health of millions of consumers and patients at every stage of their lives. Now we are pooling our expertise and focusing on ours. It will strengthen and thus constantly develop existing growth opportunities in all categories."
The company also continues to be a pioneer in the area of ​​sustainability and healthy nutrition. Danone DACH has committed to achieving B Corp certification by 2023. The Alpro Plant-Based Nutrition and Danone Waters divisions have already received this accolade. It will be followed by Danone's Fresh Milk division this spring, and the Baby Food and Medical Nutrition division (Nutricia Milupa) later in the year. B Corp is B Lab, a globally active non-profit organization that assesses, certifies and monitors the sustainable management of companies. Christine Siemssen: "We were the first in Germany to introduce the Nutri-Score, which is now recommended by politicians. And now we will be the first of the top 10 FMCG companies to obtain local B Corp certification. We will continue to do so in the future." to our philosophy: to combine responsibility and sustainability with economic success".
on www.danone.de Find out more about the company, the brands and the activities in the field of healthy and sustainable nutrition.
Press contact:
Stephen Stohl
Head of Corporate Communication Danone DACH
T: +49 175 439 5284
[email protected]
Linda Schumacher
Corporate communication Danone DACH
T: +49 162 245 9284
[email protected]
Original content from: Danone DACH, broadcast by news aktuell
.